Discussion Starter
·
#1
·
Please pardon the huge size and poor quality of the pictures, but I don't have a great camera, nor am I a great photographer, but I figured pics would help other people help me.
This poor baby...
I'm not sure the whole story, but a kitten turned up on the front porch of my apartment building this morning. The poor thing is so tiny and pitiful... Apparently the lady across the street brought over food for him (Pretty sure it wasn't her cat... She has others that are well taken care of, so I don't think she would leave a pet in such a state)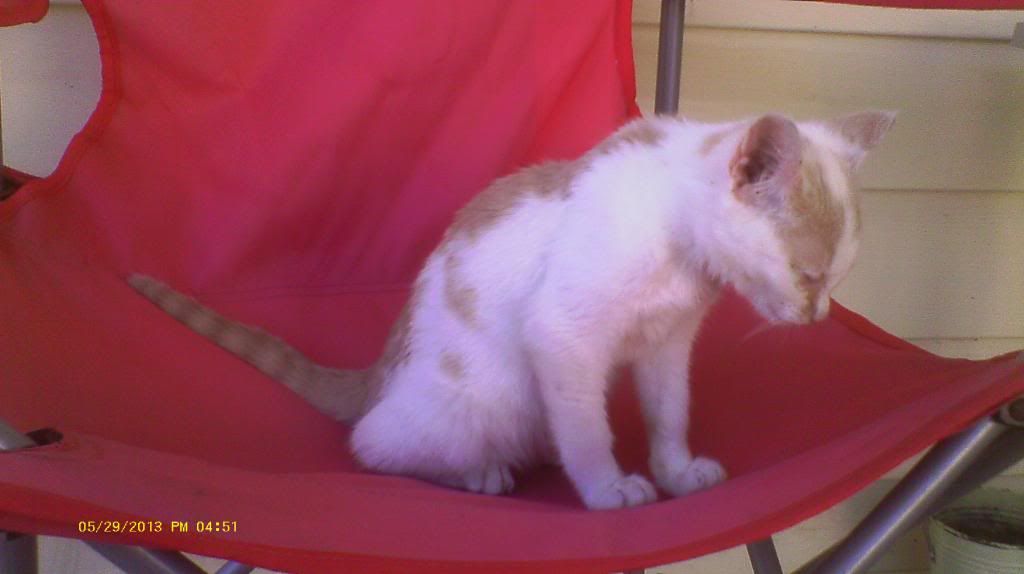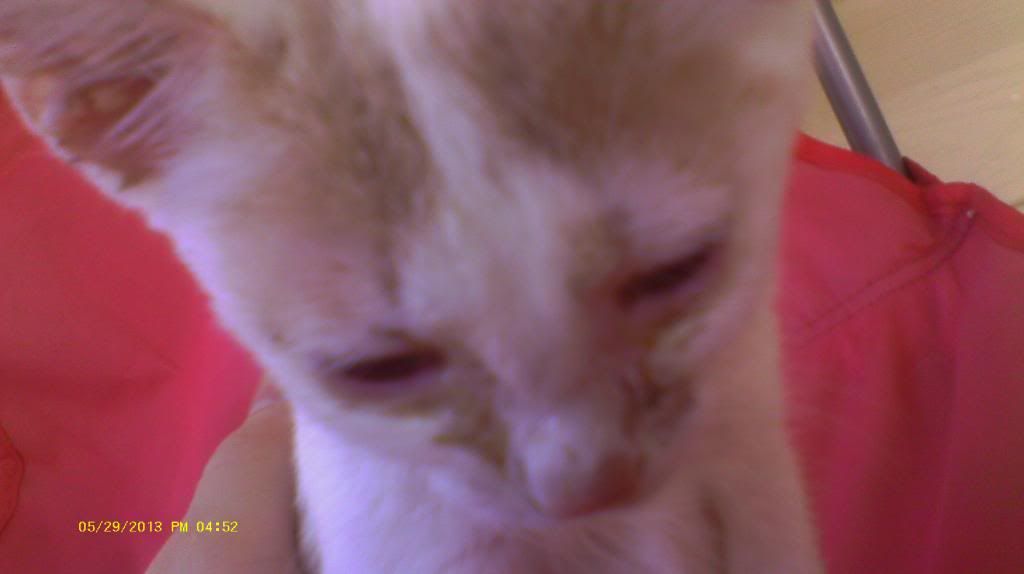 He's extremely affectionate and cuddly, so I don't think he was wild or out and out abused... but I get the feeling he was either abandoned or just horribly neglected. His eyes are leaky, and I'm pretty sure he has worms... Skinny and pitiful, but has this huuuuuge pot belly.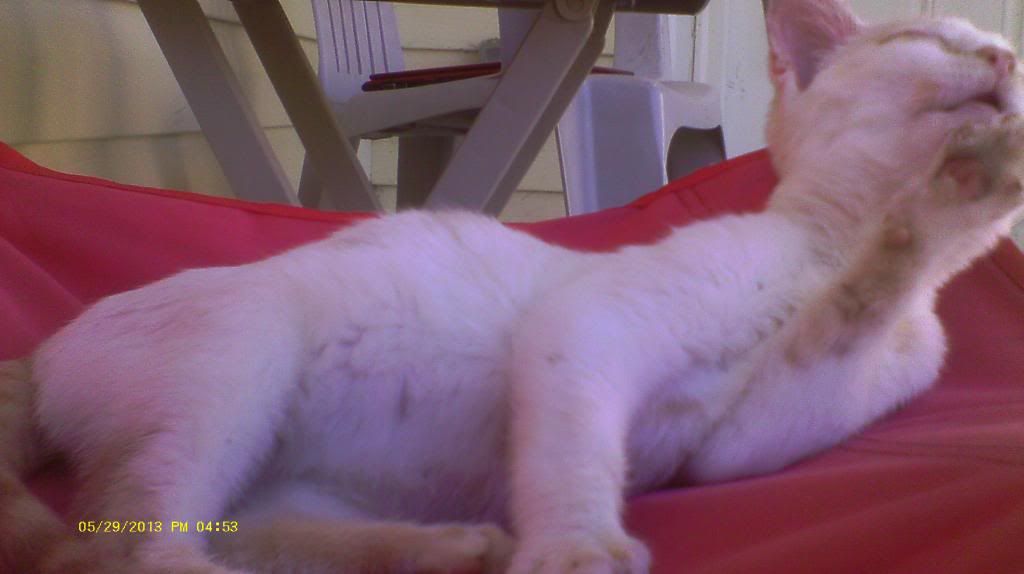 I'm not sure how old he is... so I'm not sure what I could get him to help even if I could scrape together the money... Right now, he's got some dry food from the lady across the street, I've given him some chicken broth, and he's had water from one of the other people living in the building.
It's a no pets place, so I don't think any of us are going to be able to keep him, but... I would hate to see him suffer while everyone here tries to find him a good home. Any advice would be very welcome!