Discussion Starter
·
#1
·
So after looking at some pretty pictures I was inspired to Aquascape my tank. I went to the LFS and purchased a Lava rock for $2. Really want some glosso as a carpetin plant :S but I guess that will have to wait. maybe I'll post in the classified and ask if anyone has a starter portion.
I also switched in a new light 5000k light bulb, couldn't find the 6500k today at the dollar store (lol yes I'm cheap!)
So this is it for now. I'm waiting for the plants behind the rocks to grow taller. also had some stuff float out from underneath as I was moving th sand around. I guess that will have to wait tillI get back from Australia to take care of it. Need more MTS!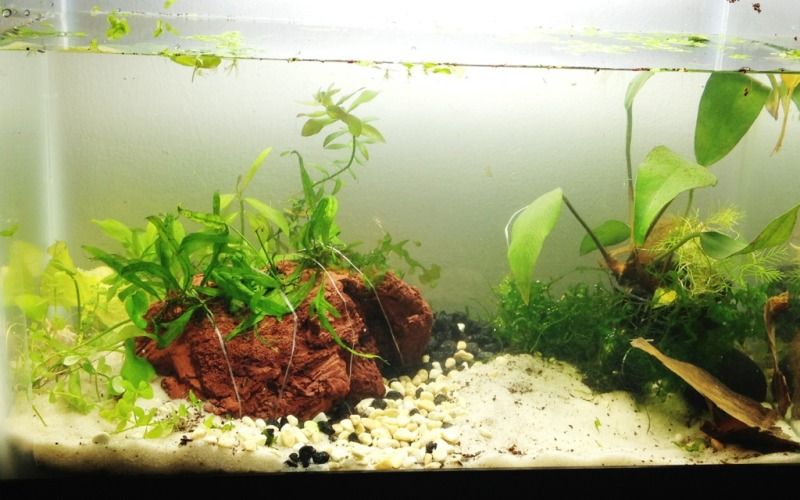 Trieeddd to create some sort of perspective lol. I need to add in more sand and more levels.
Did I mention I originally wanted to divide this tank? Not any more!
I think I'll be adopting off the boy later when he gets too big for his 1/2 gal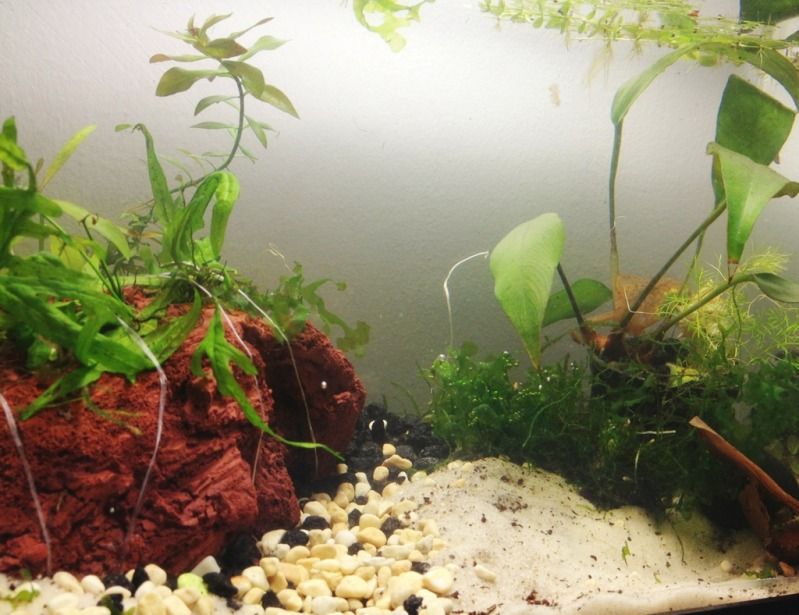 Now that I look at it, the potted anubias should be in the other side... meh. I guess i'll move it...
Why is it in a pot anyway...? because I was too lazy to dig it out when I first got it. Now it's roots are so tangled in the rock wool, I dread to pull it out. I can't wait till I pull the last of the Java fern and the anubias nanas from my half Gals. they'll be a nice addition.