Hello I'm quite new to keeping betta and the experience has been wonderful. However, last week my betta, Raintown, has started losing his color on his tail. They appear to be white/transparent highlights or streaks. I've read about white cottony patches but they don't seem like patches to me.
He lived in a small bowl when the white streaks appeared so me and my sister assumed it was because of poor housing, and we can't really do much about it since our parents don't like us using too much money on him for they assume him to be a 'low-maintenance fish'. BUT LUCKILY, I found an old 1gal tank from my neighbor and asked for it for free, although its not the best and not the minimum 2.5gal, it was much bigger and the best I could find
But then after moving it to the bigger tank, the white streaks eventually started spreading more. Now, I'm not sure and have any idea what it could be.
I took a picture and showed it to the petstore staff. They gave me this medicine and used it for Raintowns water. They didn't charge me, which was kind of them. They said it was antibiotics, and it turned Raintown's water yellow.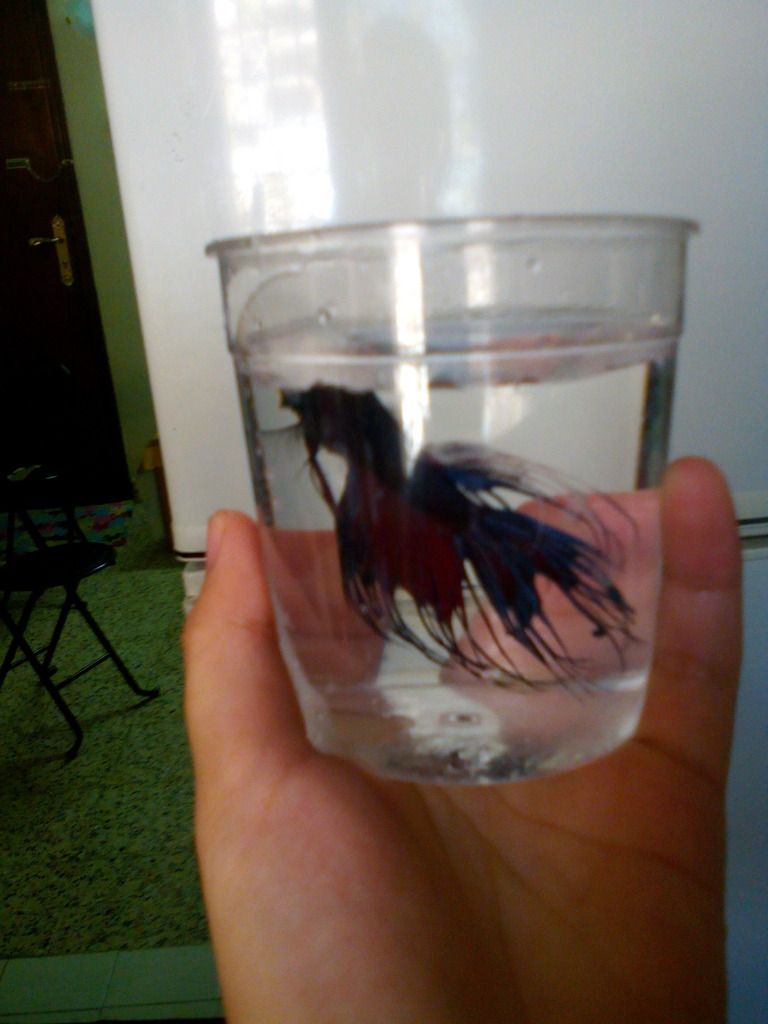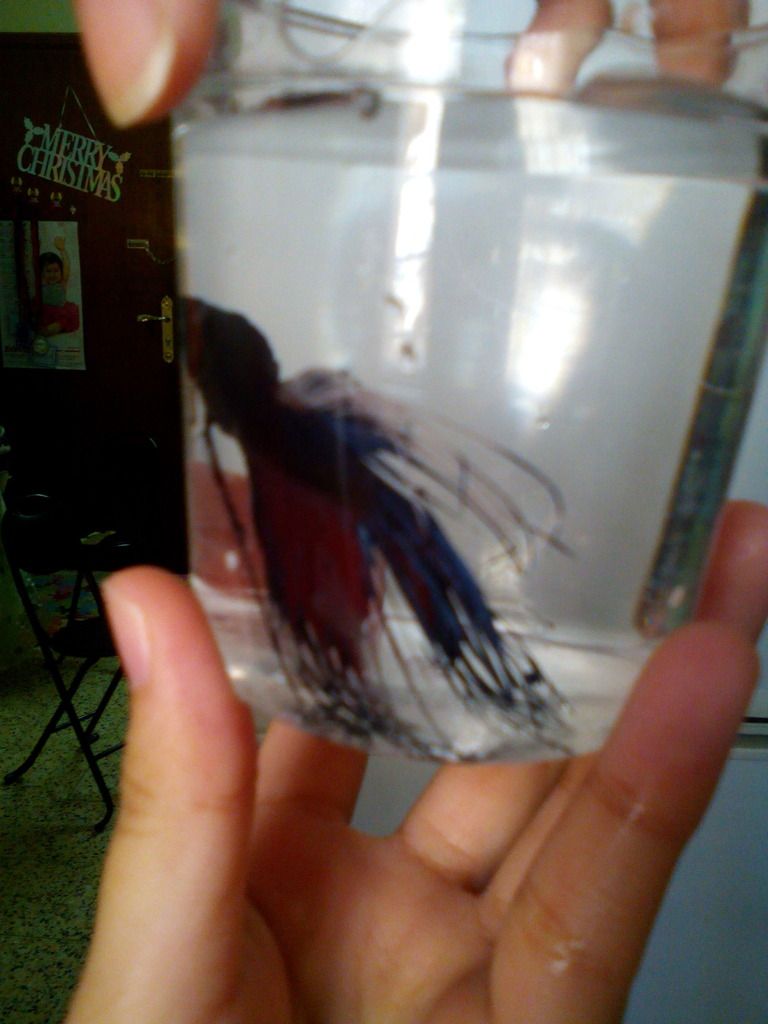 Housing
What size is your tank? 1 gallon
What temperature is your tank? Room temperature (23 to 27°C)
Does your tank have a filter? No
Does your tank have an air stone or other type of aeration? No (I'd love to buy an airstone but how does it work?)
Is your tank heated? No
What tank mates does your betta fish live with? None
Food
What type of food do you feed your betta fish? Aquadine Betta Basic Food (spirulina and krill meal)
How often do you feed your betta fish? Twice Monday to Wednesday (morning and night) I don't feed him on Thursdays and Fridays. I feed him pea on Saturdays.
Maintenance
How often do you perform a water change? Daily
What percentage of the water do you change when you perform a water change? 25% daily and 100% every 2 days
What type of additives do you add to the water when you perform a water change? I add a de-chlorinator. (I wish I got some AQ salt though, but they sell it in HUGE buckets here)
Water Parameters:
Have you tested your water? If so, what are the following parameters? Unfortunately, a water strip test is a bit expensive here and my parents wouldn't allow me to purchase one)
Ammonia:
Nitrite:
Nitrate:
pH:
Hardness:
Alkalinity:
Symptoms and Treatment
How has your betta fish's appearance changed? He has white/transparent streaks on his tail.
How has your betta fish's behavior changed? He has gotten a LITTLE dull. Oh and he stopped pooping ever since he got into the new bowl
When did you start noticing the symptoms? Last week.
Have you started treating your fish? If so, how? Yes, I've put some antibiotics in his water that turned it yellow.
Does your fish have any history of being ill? He has some cases of SBD when it was really cold but not anymore. I try to feed him less now.
How old is your fish (approximately)? We had him on January 5.