Discussion Starter
•
#1
•
My little guy Dante has been living in a Fuval Spec for the past 5 months but he is getting a slight upgrade. Not that anything is wrong with the Spec, it has been great and would be a good home for the rest of his life, but I saw this little tank and liked it.
Curved glass front corners, 3.4 gallons...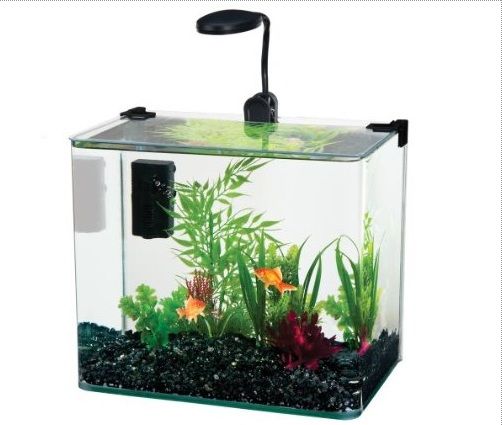 I am not using the filter and light that come with it. Instead I am using an Azoo Mignon 60...
and an Aquatop 36 LED light...
Hope it all works out well.
The tank is made by Penn Plax and comes in 3.4, 5 and 10 gallon sizes.
So far Amazon is the only place I have seen them.
http://www.amazon.com/Radius-Desktop-Nano-3-4-Gallon/dp/B0069RR2CC/ref=sr_1_1?s=pet-supplies&ie=UTF8&qid=1326832525&sr=1-1
http://www.amazon.com/Radius-Desktop-Nano-Gallon-Kit/dp/B0069RTFB8/ref=sr_1_3?s=pet-supplies&ie=UTF8&qid=1326832525&sr=1-3
http://www.amazon.com/Radius-Desktop-Nano-Gallon-Kit/dp/B0069RV8WW/ref=sr_1_2?s=pet-supplies&ie=UTF8&qid=1326832525&sr=1-2