Male is from petco, female is from TMTbetta on aquabid. Yes, the male has a long anal fin, but I can work with it. What I'm really looking for is the color and elephant ear. There aren't any shows here anyways.
Introduced on Thursday, the 29th, put together the next day, and spawned on Saturday, the 31st. Eggs hatched on Monday, the 2nd.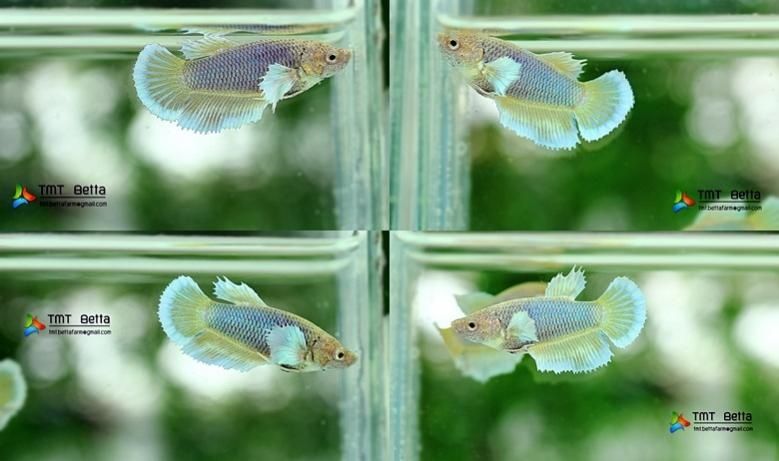 Female (breeders photo). Her spread is a lot better then it looks in this photo.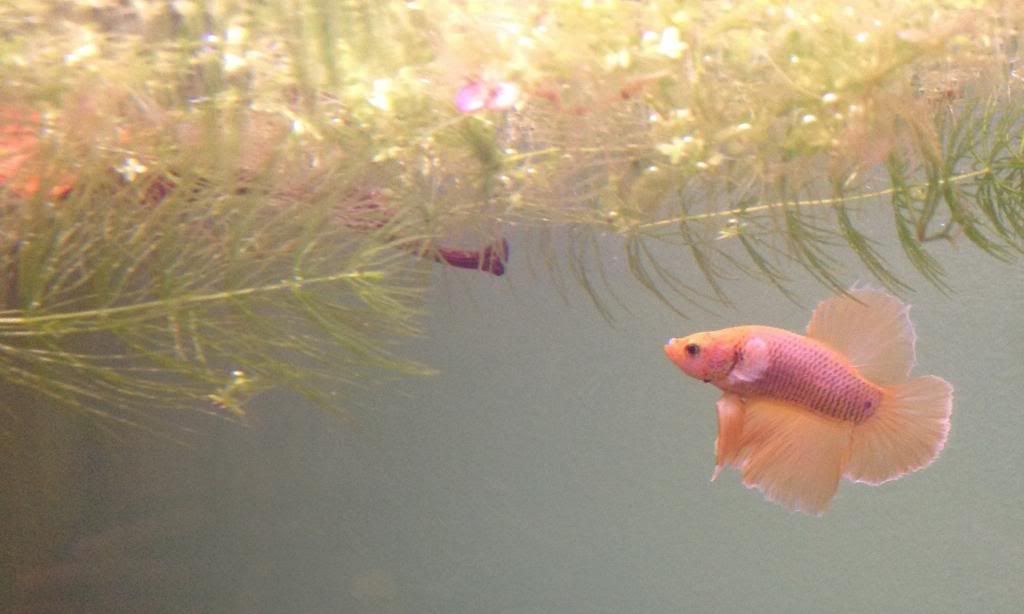 Male (not flaring)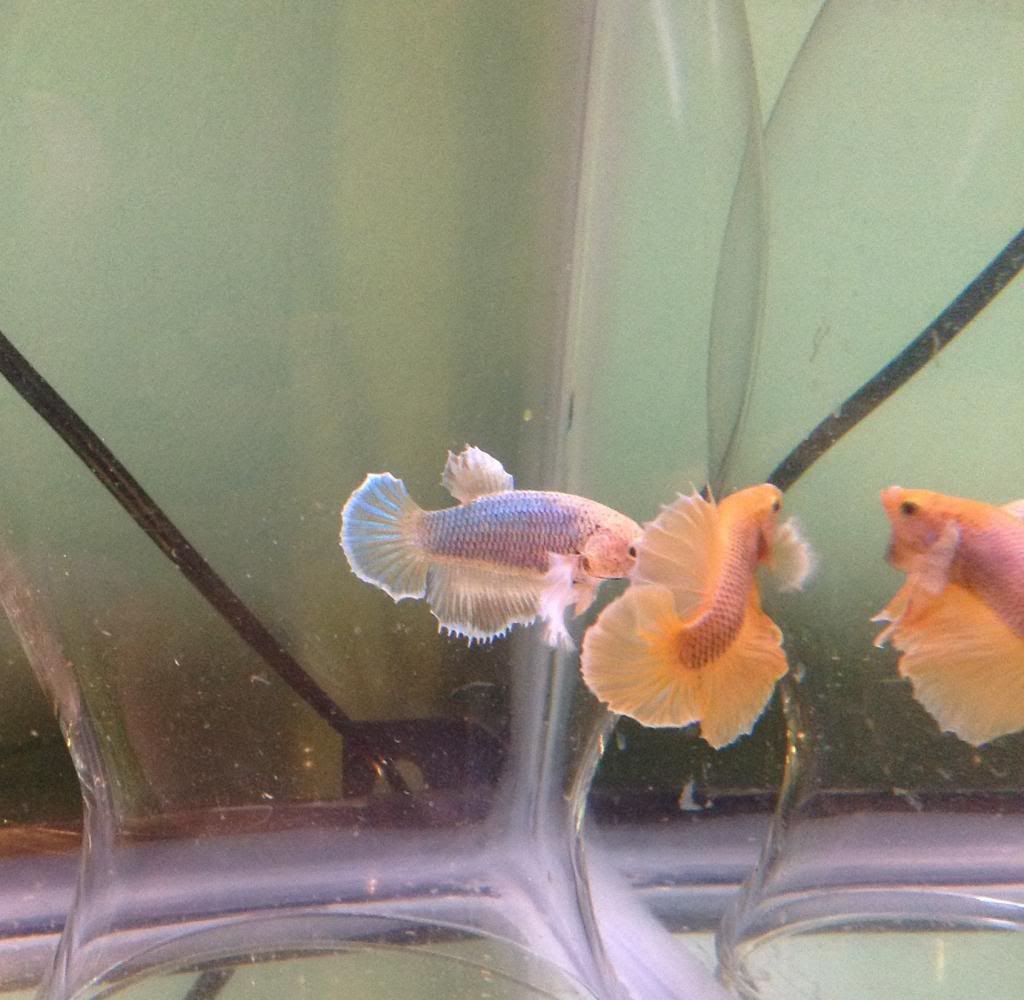 Flirting.
Male and his nest.