Discussion Starter
·
#1
·
This is the intro to my first Betta rescue, today after work I dropped off at Petsmart "again" just to check out the new shipment in clearer water. They had a ton and in rows. So I took my time going through them and noticed 3 different Betta's, all very young. No more than a month and half old. I decided to take home one of the young Dragon HMPK and give him a better home than his tiny cup. But still I couldn't resist looking at all the rest. I came across a cup in the way back, and when I looked in my jaw dropped past the floor. I didn't have to think twice and I knew I needed to take him home immediately. I walked up to the front and told a lady that this fish was in really bad shape, and it was too young to look like this. I told her if she would discount him and I will take him and get him healthy. She asked the manager and he said I could take him home for free. I was delighted, and so happy to know I get to nurture this sick juvenile Half Moon. I think he may have deformities, or is just extremely underweight. He is also missing most of his fins, he is the worst Betta I have seen in a store and he has a long road ahead of him. If any of you could give me tips or advice for me please feel free.
I got him a 2.5 gallon for now, heater, and some aquarium salt. I am about to set it all up and get him healthy. Thanks for those who read this, my heart just goes out to my little guy. Hope he pulls through.
This is him in his cup right now.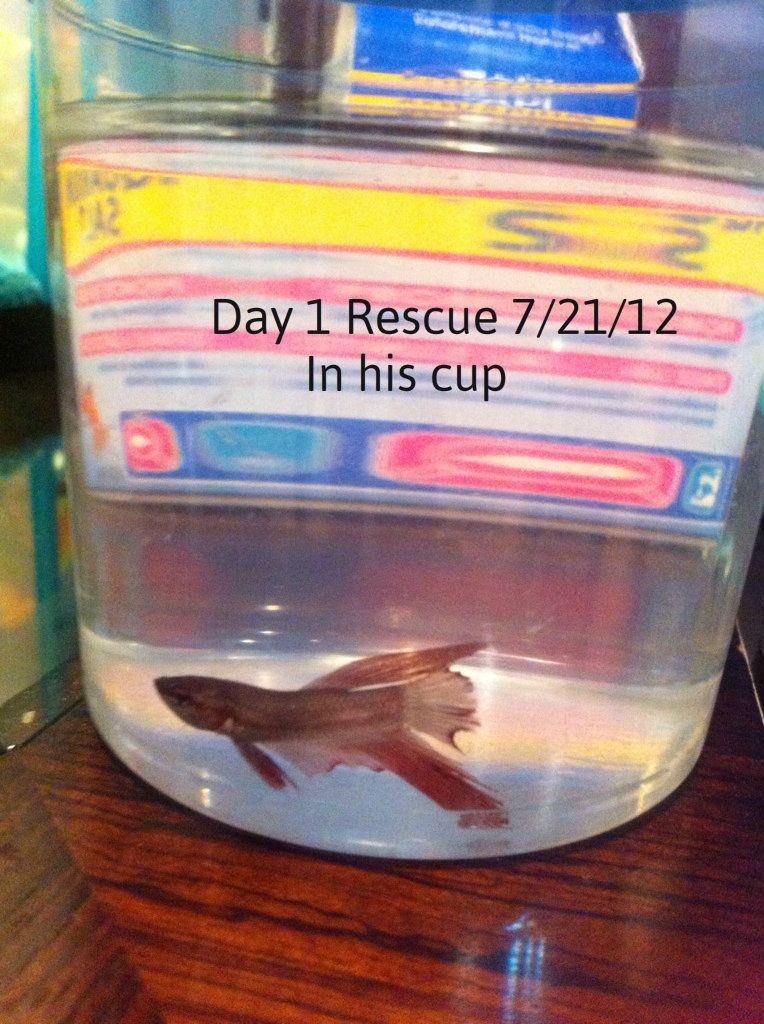 So sad.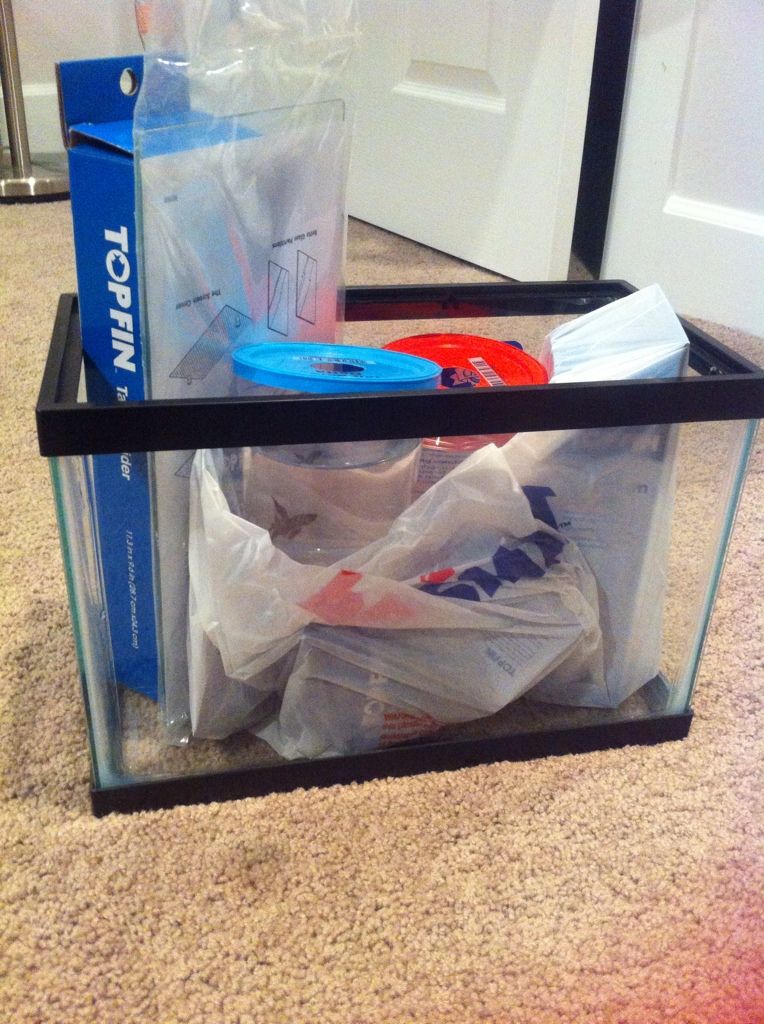 My rescue kit for him.