Discussion Starter
•
#1
•
So.. for whatever reason, for the past two days I have been catching Goliath jumping into his tankmate Soldier's section. The first time was at feeding time too, so maybe Goliath has been hopping over whenever he sees me coming.. maybe not. I'm not certain how long he stays in there, I just notice whenever I'm doing feeding. Anyway, last time they didn't fight or anything.. I put food in for Soldier & then was looking for Goliath when he came wagging up to the top of Soldier's section and began eating. THIS time, I saw it, caught a picture of them chowing down, fetched Goliath out and lowered the water level.
Anyway, it's a pretty cute picture: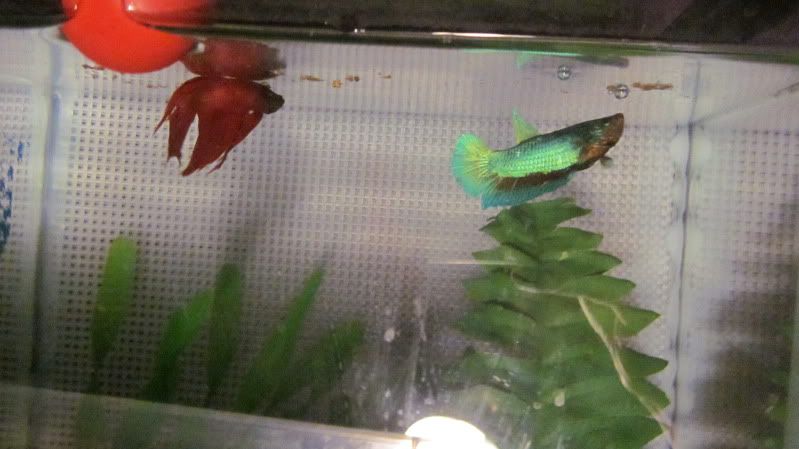 They're chilling like bros.