Discussion Starter
·
#1
·
Here's a new spawn log highlighting Storm and Sabra, pictured below:
Sabra
Link to video of Sabra:
http://static.photobucket.com/playe...ket.com/albums/s488/Bajistock/VIDEO0028-0.mp4
Storm
From what I've seen, Storm is a pretty aggressive fish. He descends from a superblack line imported from Thailand. He beat the snot out of Sabra, and Sabra returned the punches pretty effectively. As I opened the tank to separate the two, I noticed Sabra was at Storm's side, and Storm was wagging his body seductively. As soon as they noticed me they darted away from one another. So, I replaced the towel over their tank and left a peep hole, and sure enough they resumed spawning. I attempted to get a video of the two without disturbing them, as they are both VERY easily spooked. Sorry for the camera shaking, you should have seen the odd position I was in. LOL.
Link to video of spawning:
http://static.photobucket.com/playe...ucket.com/albums/s488/Bajistock/VIDEO0044.mp4
Three and a half hours later, Sabra was chased away and removed, and Storm remains diligent about building his nest and catching fallen eggs.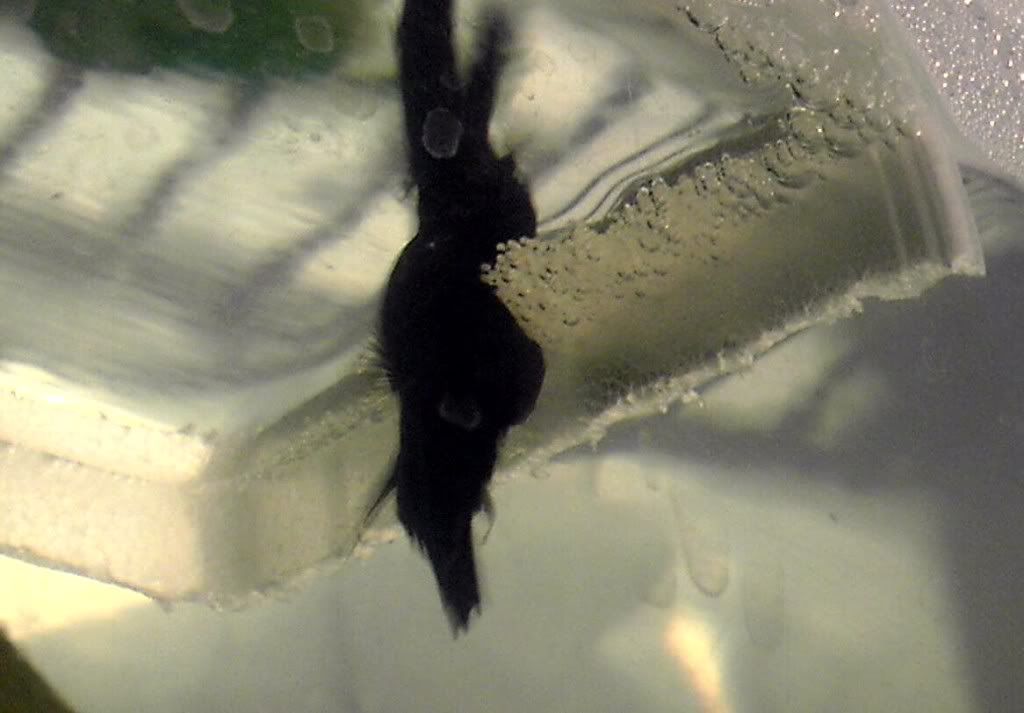 His nest is not the biggest at the moment, but he's doing a good job about keeping it intact.
More updates to come.