Discussion Starter
•
#1
•
So my mate came to me today with this cup, and low and behold he had a betta in it! I asked him if he was finally taking an interest in fish (since he has so far not been terribly enthused about my fish keeping tendencies, I have thus far been dubbed 'a crazy fish-wench' xD
and he said yes! I am happy to see he is taking an interest in it himself.
Alas, interest and knowledge are not the same. He found this betta at Wal-mart and brought him to me, all proud that he'd got himself a fish too. ....although he had no idea what he was going to do with the betta now. I agreed to set up a quarantine tank for the fish, figuring the poor thing was probably going to be ridden with parasites considering where it came from. Strangely enough, I didn't see anything on the visual inspection to indicate any illness, just that his pectoral fins were different. Unlike my two other bettas, this guys pec fins are long and pointed instead of short and rounded. I've never seen anything like it before! I thought at first he was never going to be able to swim properly with fins that long, but once he was in his quarantine tank and out of the cup, he swam around just like any other betta. Granted with such long fins his paddling movements seem greatly exaggerated, so I'm not sure if he really is swinging his fins around a lot harder to move or if it just looks that way because they're so long.
Does any one know anything about this strange mutation? Is this a common betta trait I've just never seen before? Does anyone else have a fish, or have seen a fish like this? I'd really like to learn all I can about this odd phenomenon.
Here's some pics for you all. I've just never seen another betta with pec finnage like that before.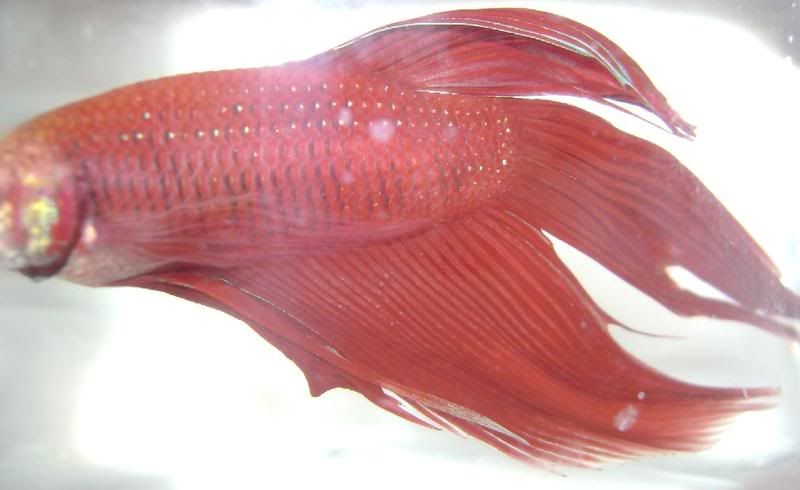 See how they almost reach all the way down to his tail base?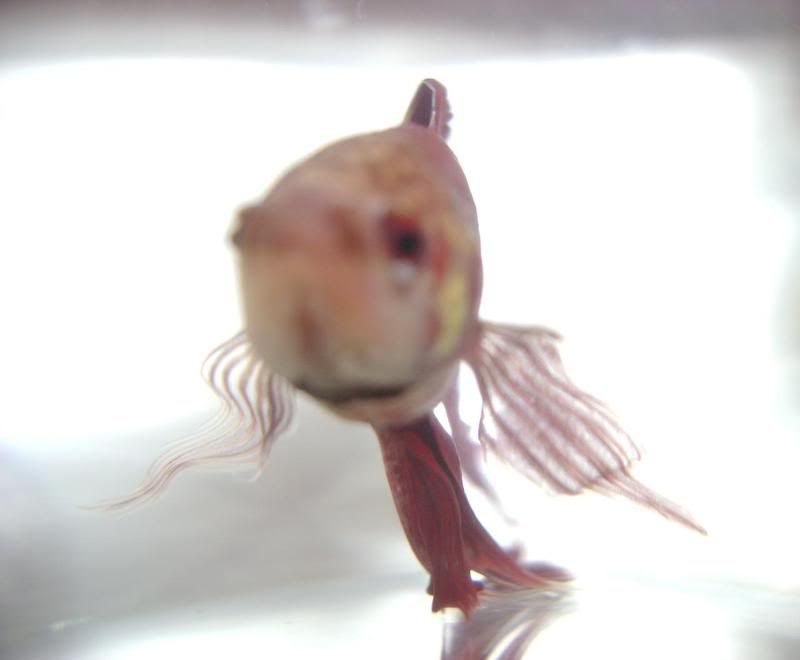 *wiggle wiggle wiggle* He moves them around so fast when he swims. All flared out to his side like that it's really strange, they almost look like wings.