Discussion Starter
·
#1
·
Hi, everyone! I'm an artist and proud betta owner -- see my beloved Dart in some of my other threads. She's doing a LOT better now thanks to the advice I got on here. :thankyou:
I specialize in needle felted wool (that's where you poke a wad of wool with a needle a thousand times until the wool condenses into a shape) and I made a betta!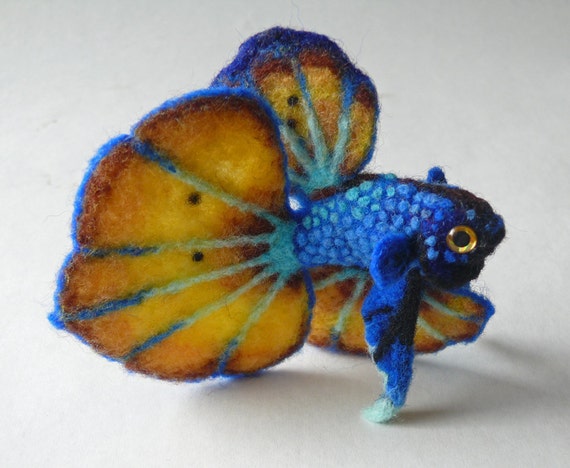 I've actually been working on it for quite some time, several months on and off, trying to get the details right. I've listed it in my etsy shop where you can see more photos:
https://www.etsy.com/listing/170196410/betta-splendens-blue-and-yellow
What do you guys think?