Discussion Starter
·
#1
·
So I decided to make this thread for a good reason.
My female, Wicca has made a HUGE bubblenest after I placed her in a jar of her own due to aggression issues she was having in the sorority after having her in the community for over five months with NO aggression issues. This suddenly cropped up and I have no idea what to do with her except keep her now in a solitary jar because before I removed her from the sorority she nipped two of the other members.
So I have two questions (because I really couldn't find any good information on this anywhere)
1. Is a female making a bubblenest an indication that she is wanting to breed? Or is she just having a testosterone fueled PMS?
2. If I did breed her (She is about eight months old) is that too old for breeding? I've heard some people have bred fish older than this but its usually a male instead of a female.
-Sincerely
Pictures (Sorry if they are large)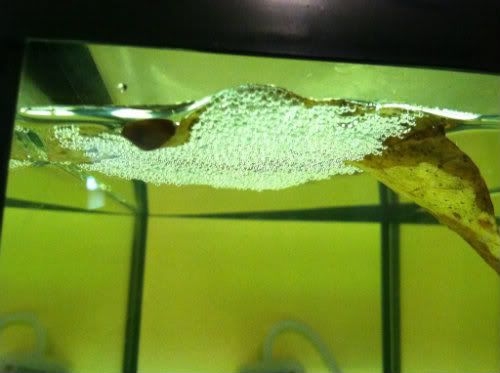 Picture of Wicca when she came from Basement Betta, picture by Basement Betta. She has grown out and now has a very easy 180 spread, she is my favorite female and I would love to breed her, I just dont know if I should or not.