Discussion Starter
·
#1
·
So i've been perusing this site for a few weeks now, getting some really great info on betta care. Seeing as i was kinda thrown into owning one when my friend surprised me with one for xmas, I unfortunately had to keep him in a cup for 2 days then went out and bought a half gallon minibow thinking that would be enough, until i did my research and immediately went and got him a 5.5 gal and a heater and filter(and some better food and plants on top of that).
Well low and behold i caught the betta bug and now I have 2! Also i have a few tanks that are being donated to me, so i may have more in the future
Now its time to meet my boys Bastion and Spyro.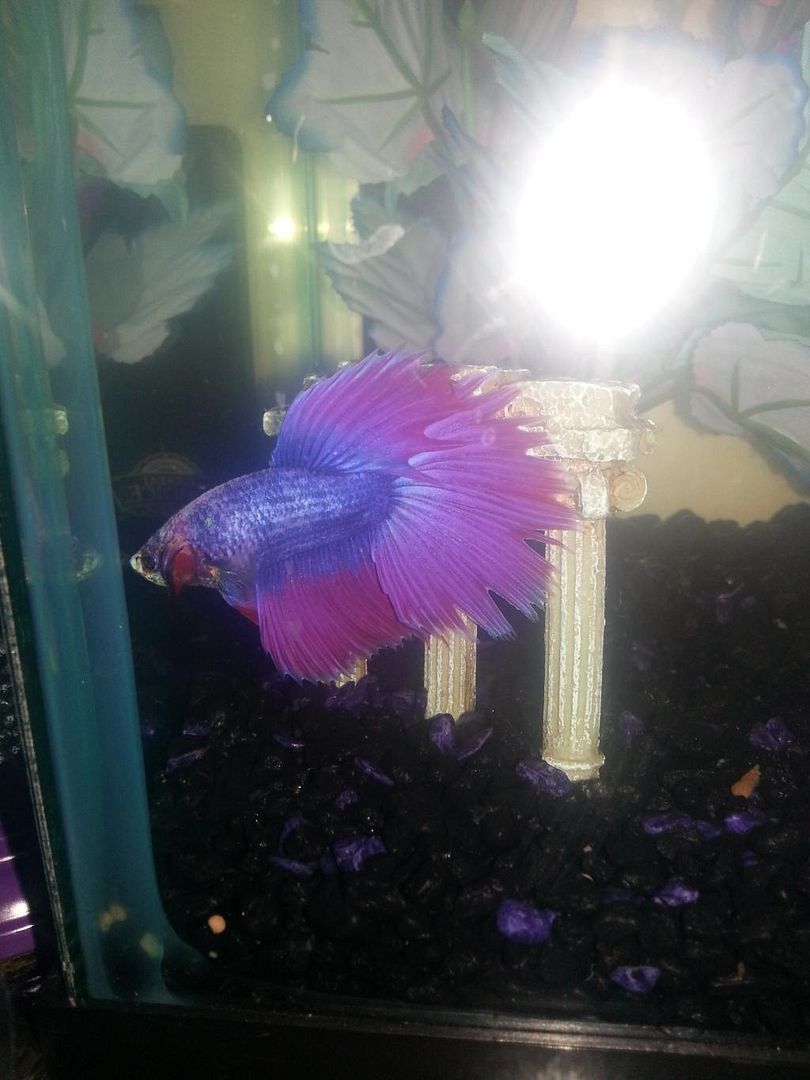 This is Bastion(my xmas present) He's in a 5.5 Gal with lots of silk plants and vase decoration. BTW i'm not quite sure what type he is he has most of his color back since I got him, his whole top half had turned white, now he only has a few white spots on his head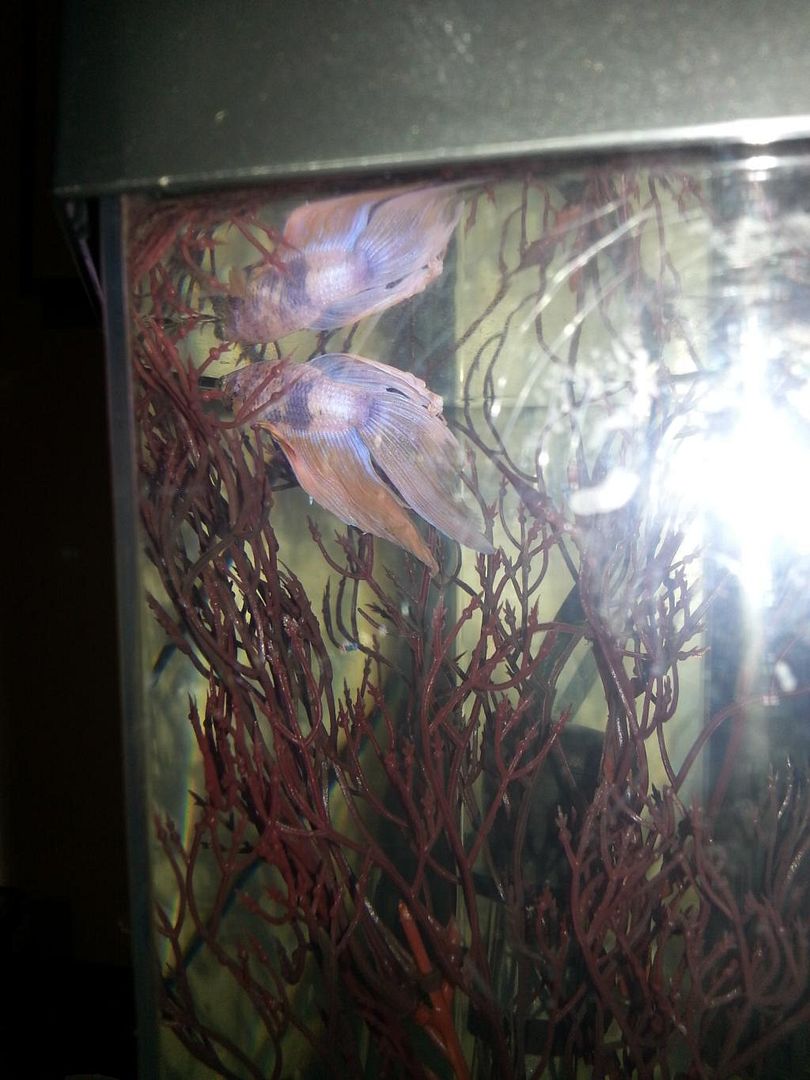 This is Spyro(named for his purple and orange colors) He's a pretty young veil tail that is kind of skittish, not quite sure about me....he watches me when im not near the tank, but when i get close he swims to the back. he has his own hexagon style home with filter and heater, though im not quite sure how many gallons, it might be.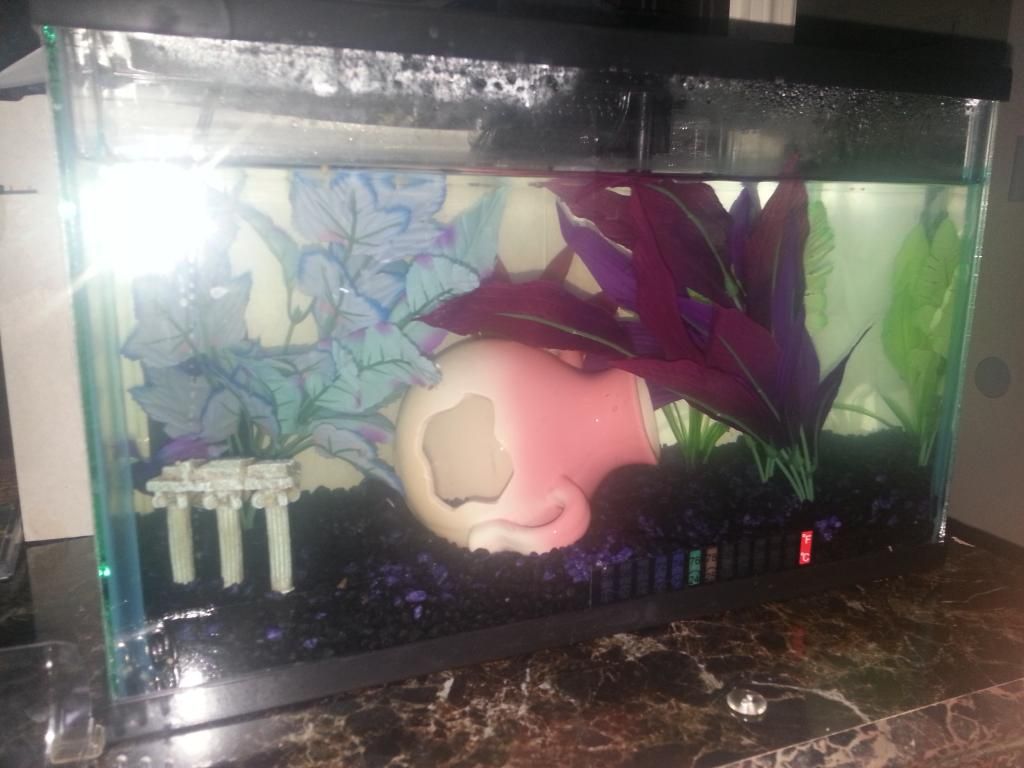 Bastion's home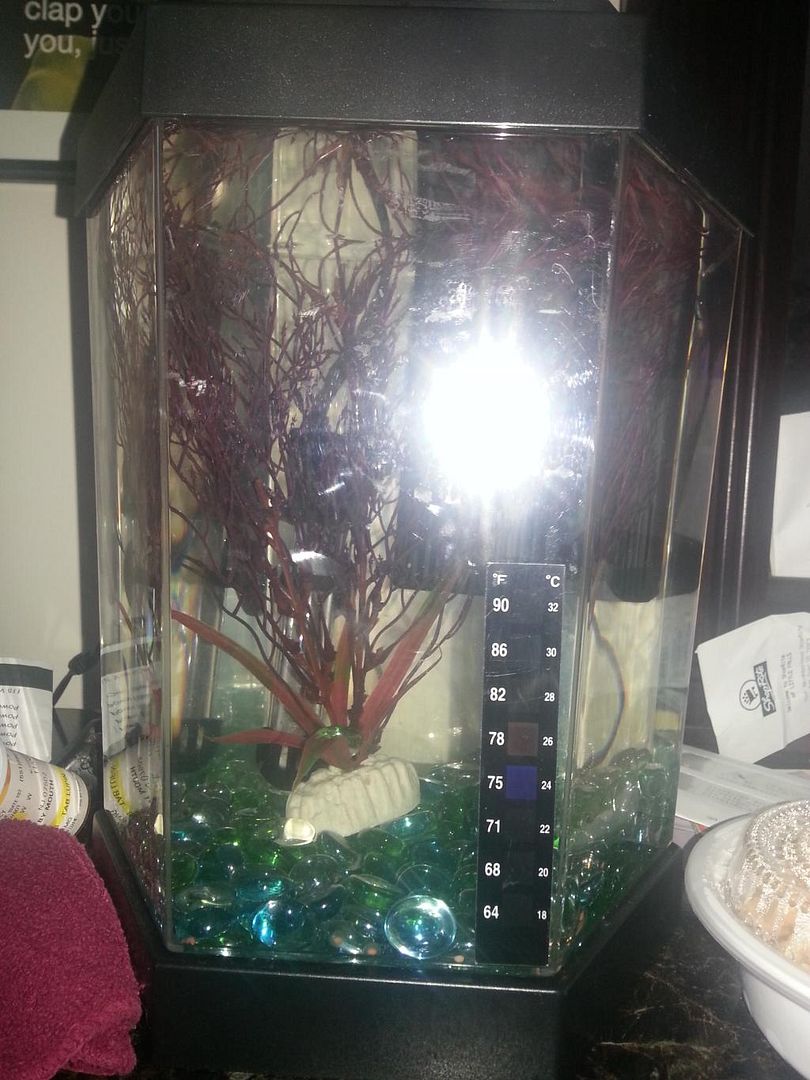 Spyro's home
I have to say, i really love this site and i've been spending hrs on here reading all the different posts. Can't wait to post some more, sorry the post was so long btw.
ps. also apologize for the water spots, planning on getting at those when i do their next water change on thurs.