Discussion Starter
•
#1
•
Well today I finally bit the bullet, chucked a pair in a spawning tank, and have started the conditioning process.
The male was bred by Interbettas, and the female is a sibling with similar colouring and nice enough form. Hoping to gets lots and lots of marble females as I'm essentially a krazy kolour breeder :lol: Have another pair of marble HMs from Interbettas that I will probably be attempting to spawn as well.
Soon as the water clears I will get some nice shots of them strutting their stuff.
Wish me luck! Hopefully his tail doesn't get chomped as he is the nicest male I own appearance wise.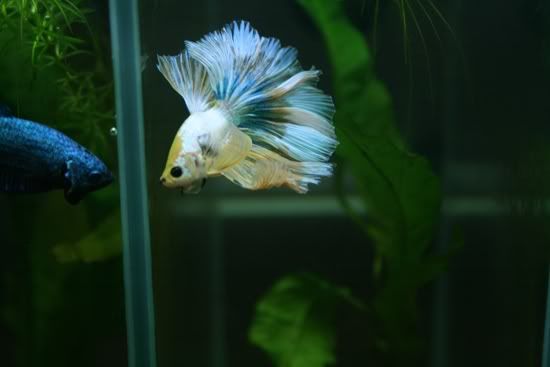 Figured if I'm hatching out BBS and culturing grindals, MWs and VEs for my wild betta and pseudomugil fry, might as well add splendens to the mix as well haha.