Discussion Starter
·
#1
·
Alright, I've got a few more Bettas that need homes soon!
I ship through USPS generally on Saturdays, Monday's and Tuesday's (if I can get to the office). Shipping is $8 for continental US only. For those who want, I can label "Hold at Office" and "Live Fish" on the box if you want the box to be held at the post office; this is good for very hot days so the fish doesn't bake in the sun on your porch! So please mind your weather!
Steele
is a rescued VT, he is a fin bitter but does very well in a community tank! He's been tested with Ghost Shrimp, Cherry Barbs, Platies, and Neon Tetras and he's done very well, never harmed anything! He is a steel coloration and hence his name. He does not like to be around or see other Bettas so he's best in a highly trafficked area or in a community tank.
$2 dollars
to adopt him.
(when his fins were shorter, no it is not fin rot, just clear regrowth which is reflecting the darker background)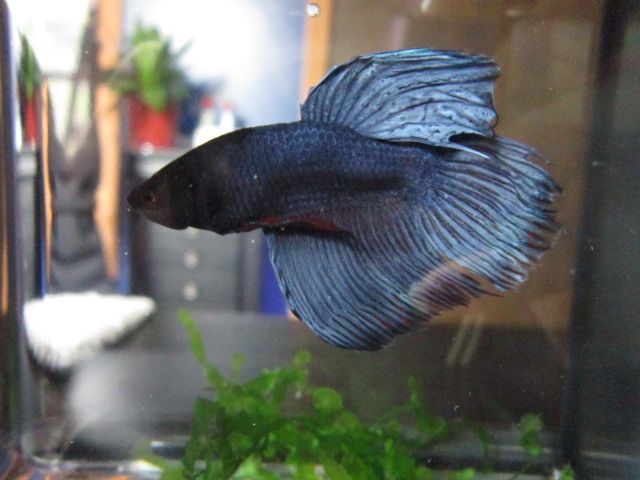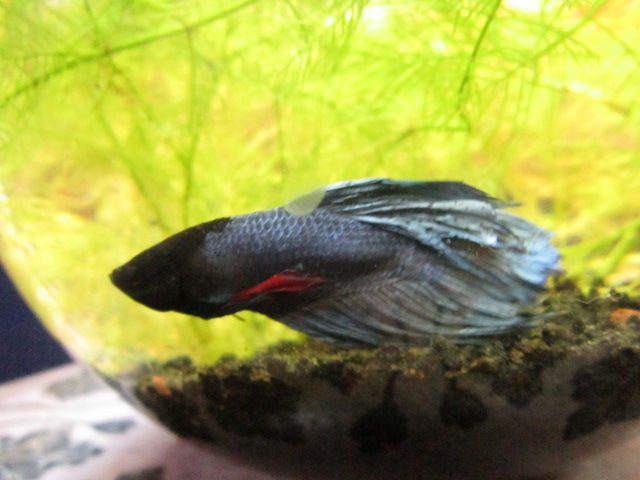 Tiger
is a PetCo impulse purchase, a Black Orchid DTHM! He is good in a community although will flare at larger fish if they get in his bubble but generally does not harm other fish, even territorial ones. He's okay in a divided tank but will be better by himself or in a community tank, tested with Ember Tetras, Golden Dwarf Barbs, Otos, C. Habrosus and snails.
He is $10
(originally $16 from the store)
This is what he looks like stressed out and hence his name.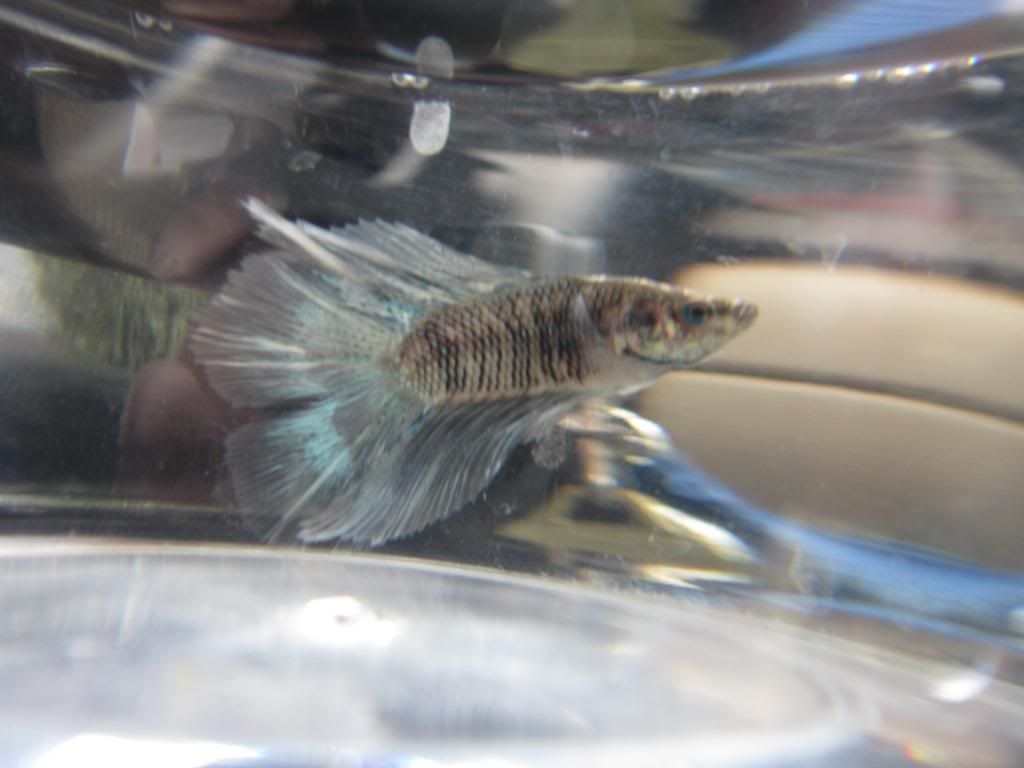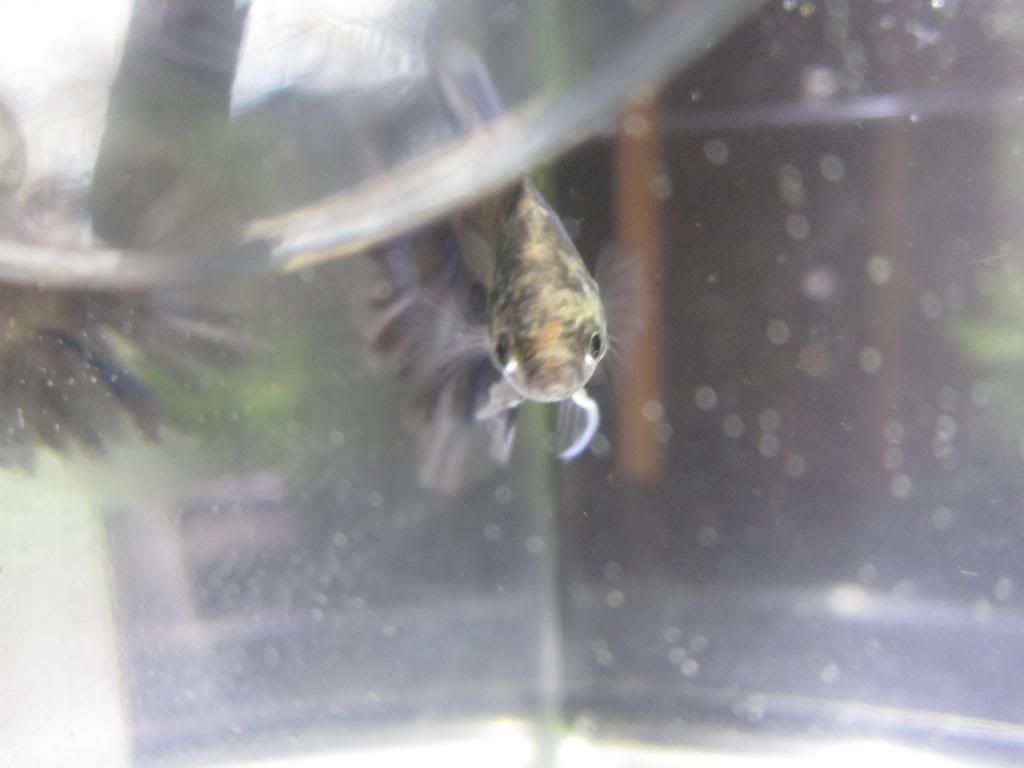 He looks like a whole new fish all colored up! Even marbled a little bit!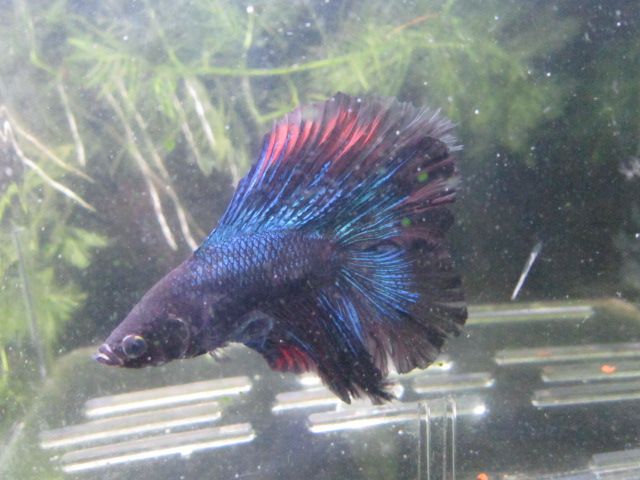 River Song
is a PetCo baby, she's still a juvinille and needs the extra care that I can't provide at the moment. She's small but very strong, good in a community except with other territorial fishes so keep to regular schooling fish if you want her in a community.
$1.50 for her