Discussion Starter
·
#1
·
i bought a beautiful little girl at a local pet store a few weeks ago. I called her Effie, and put her in the 29 gallon. She bubble nests all the time, but i'd heard females do that sometimes. I liked her so much, I decided to start a sorority!
now, Effie's REALLLLLY aggressive towards the rest of the girls, is bigger, has longer ventrals, and a pretty impressive HM spread- like almost 180. i also think i'm misunderstanding what i think is an egg spot. i'm starting to get concerned because i don't want her/him to wear out my little girls, or breed with my other big girl, but i also don't have another place for her (well. I could scrub the 1 gallon Swish used to live in that i used for bbs one time, but it has no light, and idk where to put it). eventually i could MAYBE divide a 3 gallon tank for her/him and Reuban buuuut i'm hoping to high heaven that Effie is a girl.
does anyone have an opinion? here are a couple of dark pictures of the fish in question.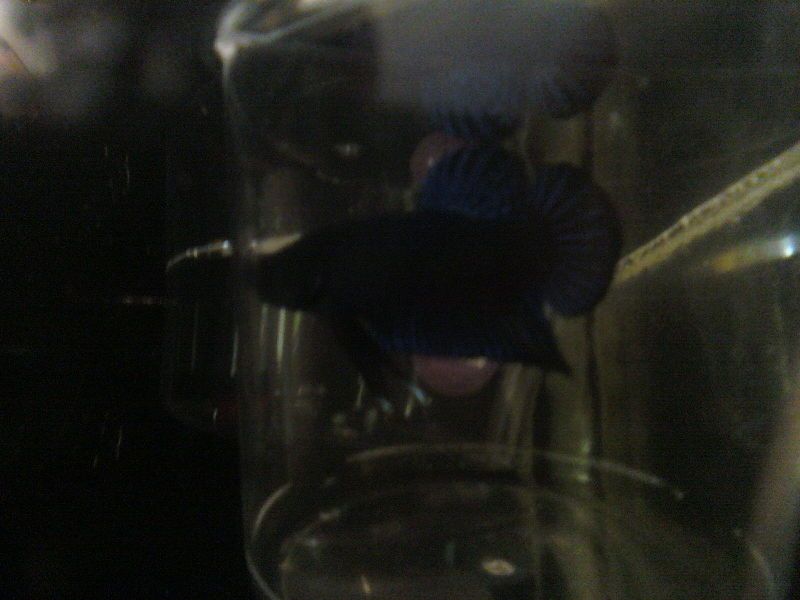 the tail that i'm super in love with