About a week ago now I rescued a boy from an LPS who was sick.
Here is my first thread about it:
http://www.bettafish.com/showthread.php?t=163137
From the looks of things, he seemed to have Columnaris. But now, I'm baffled.
For a couple days I used Aquarium salt, now I've been using Maracyn 2 on him for the past 5 days as directed (my mother for the last three days as it's finals week in school), and now the fuzz has taken over the majority of his body and he has discolored to a pale grey.
He floats at the top and has trouble staying upright.
What on earth is this???
(the housing info is below the pictures)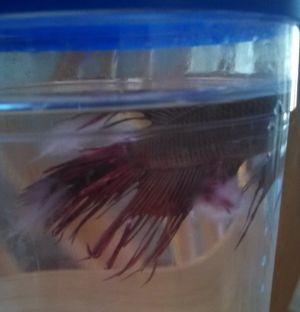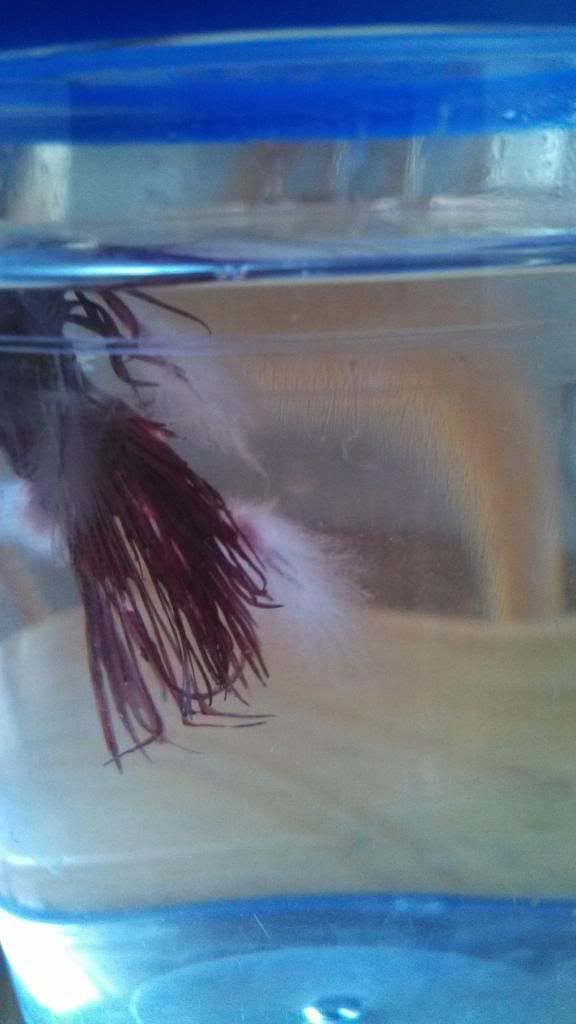 Housing
What size is your tank? 2 gallon. I have him quarantined in a .5
What temperature is your tank? lower to mid 70s
Does your tank have a filter? no
Does your tank have an air stone or other type of aeration? no
Is your tank heated? no
What tank mates does your betta fish live with? none
Food
What type of food do you feed your betta fish? bloodworms and pellets.
How often do you feed your betta fish? once a day with a fasting day once a week
Maintenance
How often do you perform a water change? weekly
What percentage of the water do you change when you perform a water change? Since he is so new, I had not done a water change on him because I quarantined him not even a week after owning him.
What type of additives do you add to the water when you perform a water change? dechlorinator
Water Parameters:
Have not tested. Do not have strips. I tested for overall parameters of my house's water and it was all 0 or all good.
Symptoms and Treatment
How has your betta fish's appearance changed? Described above.
How has your betta fish's behavior changed? He has always been skiddish and sometimes he'll dart around everywhere. Spits out food. NOW he lays on the top of his tank.
When did you start noticing the symptoms? almost a week ago
Have you started treating your fish? If so, how? Aquarium salt in quarantine tank, then Maracyn 2.
Does your fish have any history of being ill? I dont know. He's new
How old is your fish (approximately)? I dont know.