Discussion Starter
·
#1
·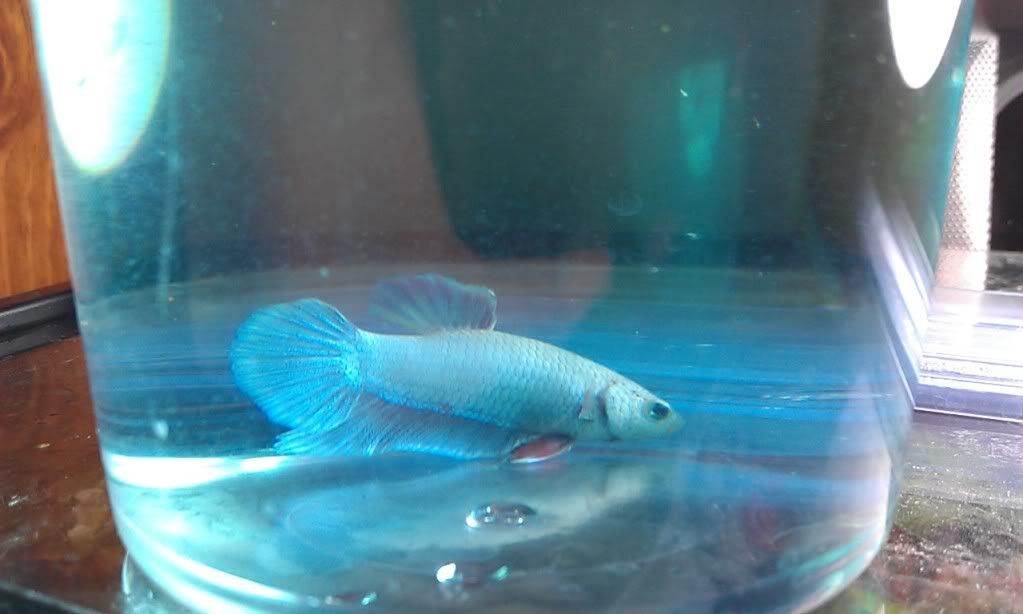 He's actually much more silver in color. Stupid blue water. I'll get some more photos once he's settled and in some clean, clear water.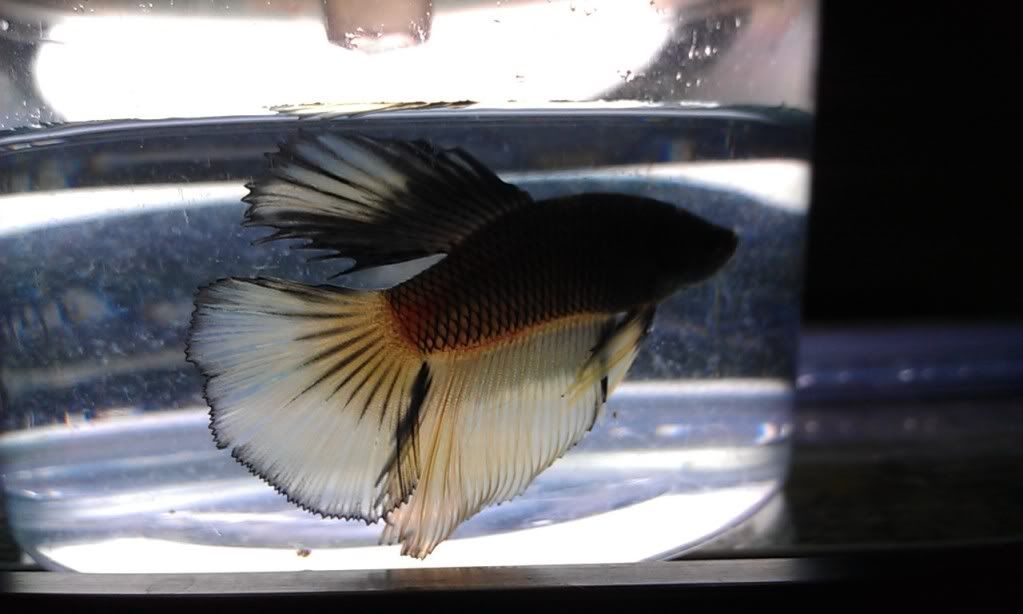 His edging is a deep, vibrant blue, not black. I believe he's a gas type coloring, but much paler in the fins than Poseidon. I played with him yesterday but couldn't decide, then made up my mind today.
I'll be splitting up the boy's tank to make room. In love with the halfmoon, and the little dragon boy looks like he has nearly perfect scaling and a full mask.