Discussion Starter
•
#1
•
Hello again,
wow, I have not been on here for a long time.
I had been busy in real life, moved countries again (now working in Germany) and work just keeps me busy (I am now working at a lab doing the COVID tests, of all things, needless to say we do not run out of work...).
Anyways, my last boy, Jay, was my fin buddy for a bit more than 4 years.
Sadly, he passed away this week.
The empty tank was just too sad.
Therefore, the day before yesterday, I made a trip to my hometown (which is now in a COVID Red Zone
) to get a new fighter friend.
Hello everybody, meet "Lord Rassilon".
I decided on a "simple" veiltail this time, in a wonderful bright red with some light blue highlights.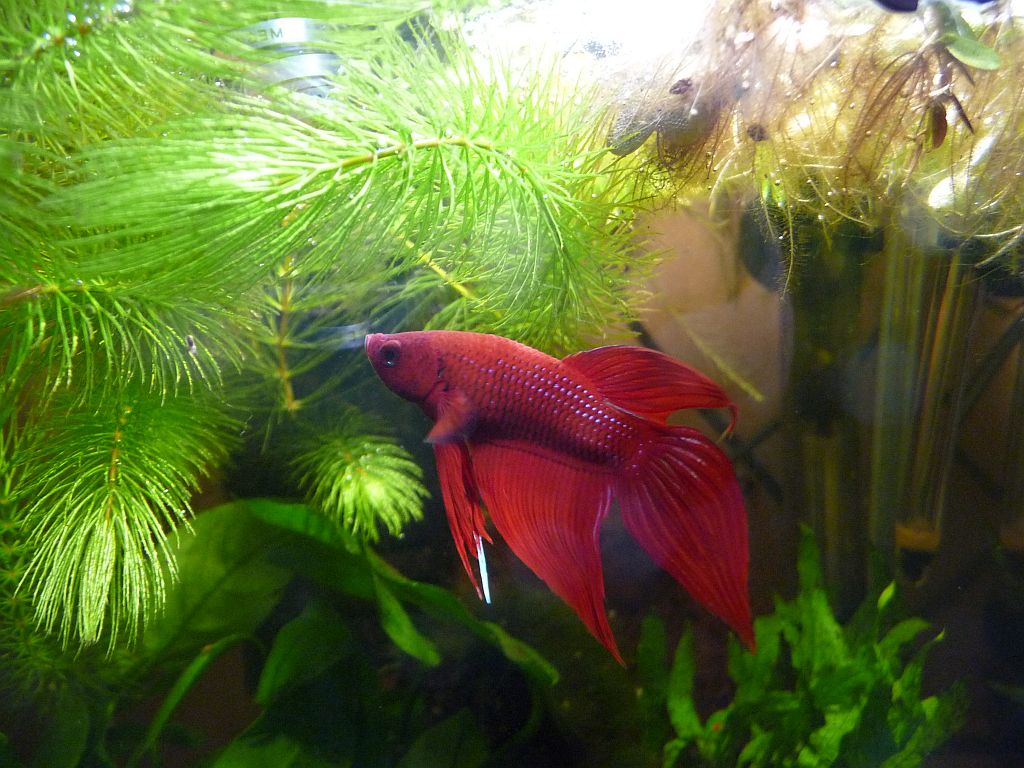 He is very active, inquisitive, and still soooo tiny, only half as big as Jay was in the end!
And he is a busy builder, too, shortly after he arrived at my place, he already set up some bubble nests which are now taking over the world.
(I have added some Indian almond leaf to help him acclimatize, this is why the water is darker colour)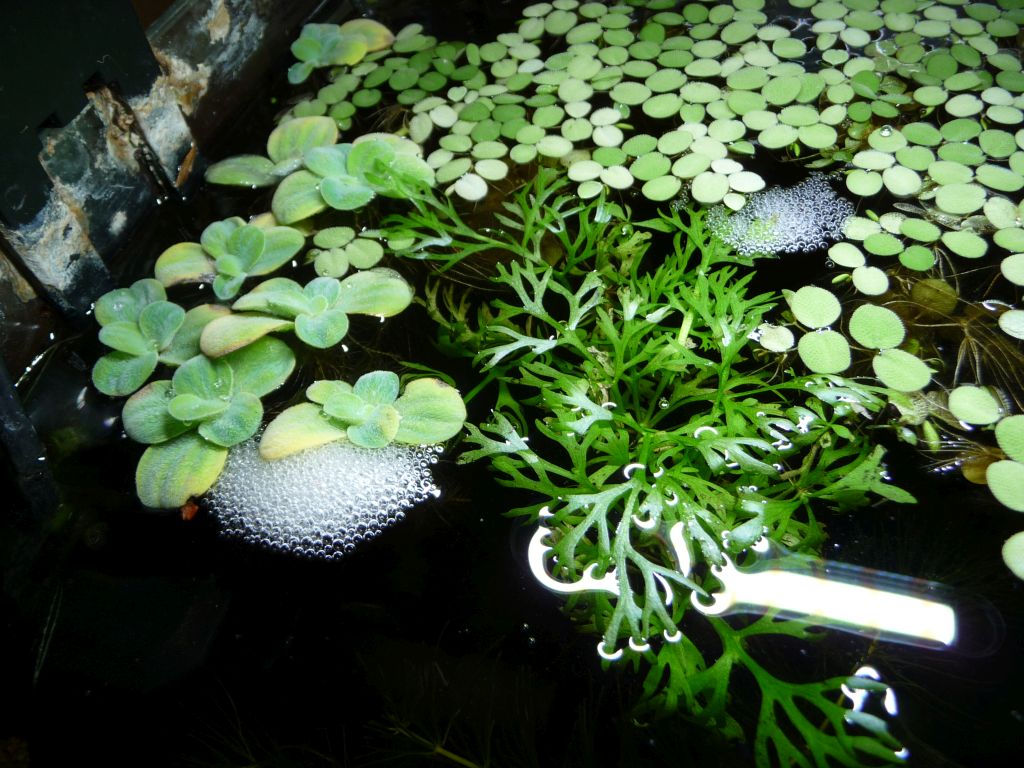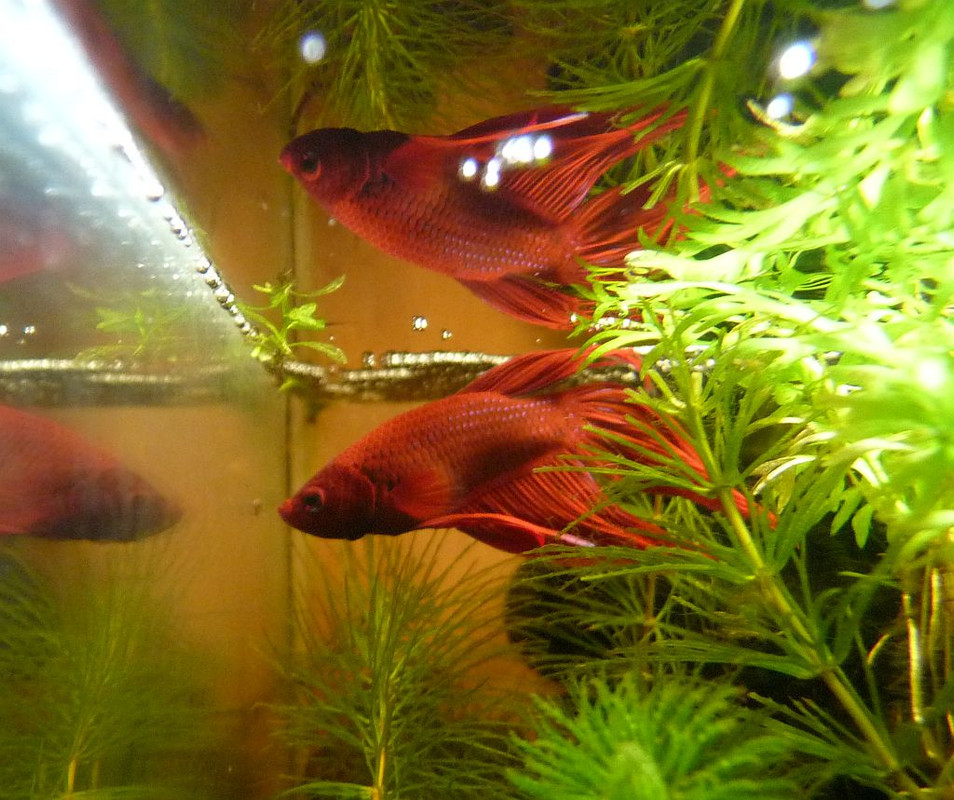 He lives in a 5 gallon (20 litre) cube with a heater and filter and lots of life plants.
I especially like the hornwort, because my fish use them as hammocks at night when they rest.
I really hope he will bring joy to the darker autumn days ahead- but he certainly has already brightened up my week!
I also hope he will stay with me as long as my previous fish did, however I am aware that 4 years was well above average...