Discussion Starter
•
#1
•
Hello Betta owners! I am new here to the forum and I'd like to introduce myself. My name is Alexus and I am 15 years old. I have one female betta fish and her two tankmates, nerite snails, named Miles and Cargo! (I also have 2 dogs and 2 cats, but thats another story
This is my female betta, Teeney. (probably the only picture I will ever get of her- she is EXTREMELY active and all the other pics I have of her, she looks like an orange blob since she wouldn't quit moving. LOL) I realize she isn't a "WOW" betta, but I still really like her. She is recovering from ammonia burns, as she was an abused walmart fish that was lucky enough to make it out alive and in a proper tank!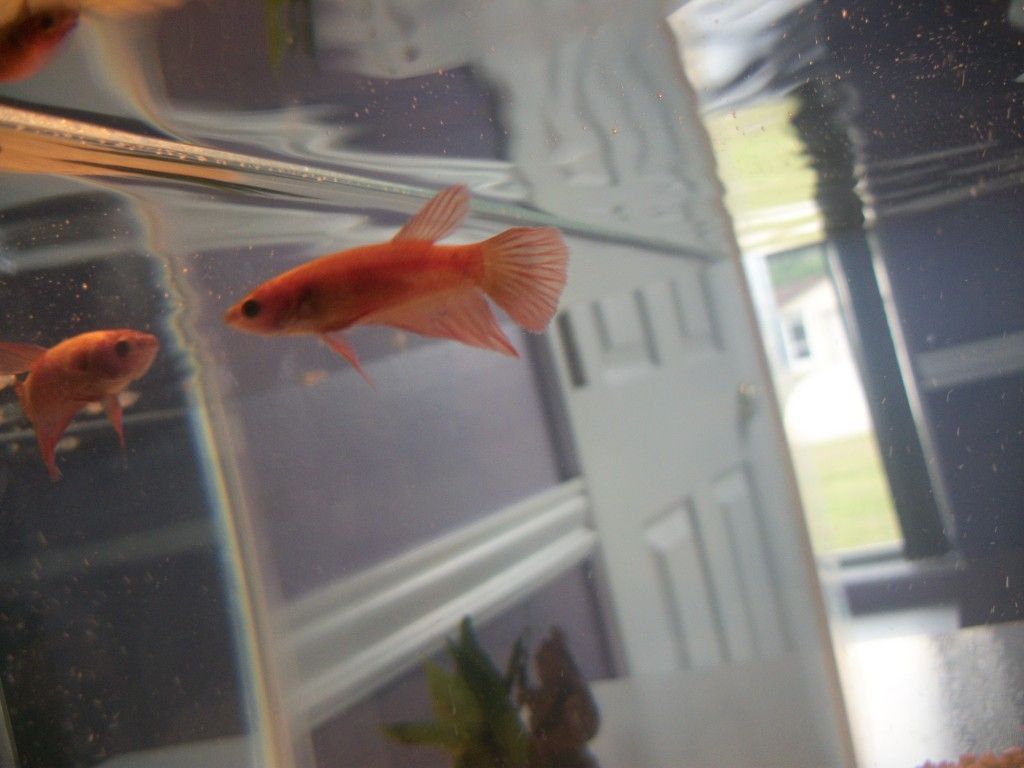 Here is one of her tank mates, Cargo. Cargo has a scraped shell, she was like that when I bought her. (or him, she has been shy lately so I haven't really been able to find out her gender.) I was worried she wouldn't make it at first, as she was very shy. But she has come around.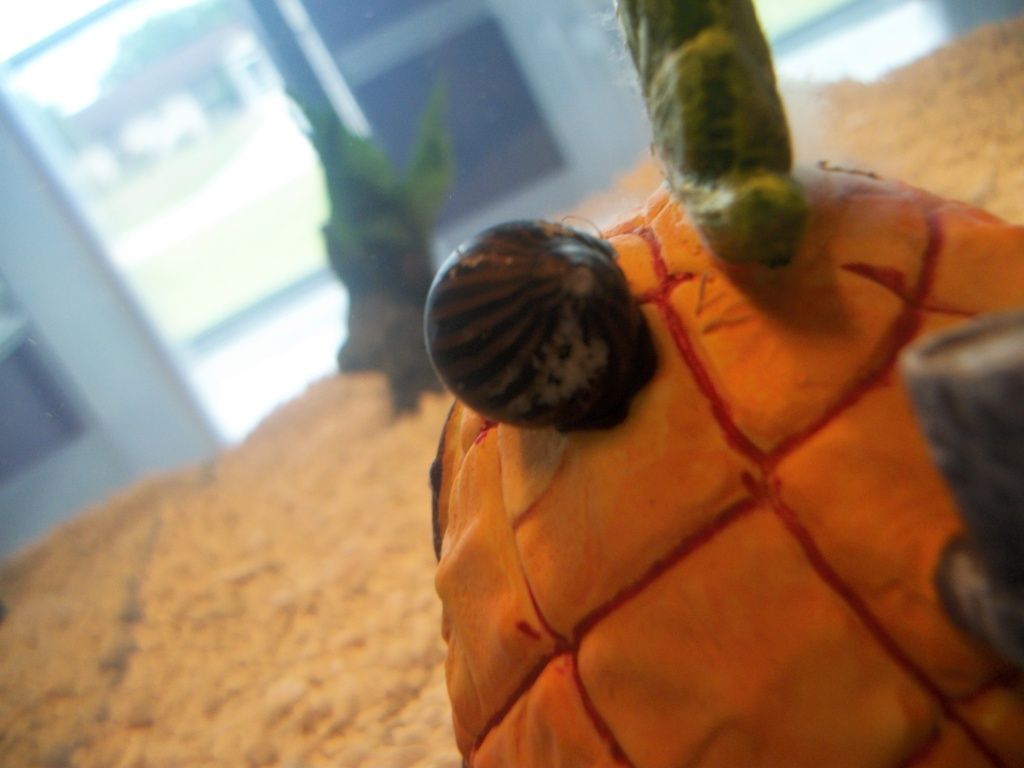 And here is the whole tank set up. It is a 10 gallon, filtered. I do not have a heater because the tank stays at 77 degrees and sometimes goes up a little with the tank light on. It isn't complete (obviously) as we are just getting started! So far it is just a java fern on a decoration and a little spongebob house. I thought it would be cute to put in some blue marbles around the spongebob house. The snails seem to like them, but I find them pretty annoying, as they collect all the poo and food very easily. -_-
I would love to hear about you and your tanks! Thanks everyone!