Discussion Starter
•
#1
•
Tuesday I got a marble vt. Yesterday I went to walmart, I was looking for a few new plants and decor for blinkys tank, and I made the mistake of looking at the bettas, the first shelf had nothing that interested me, so I went over by the sink to look at the females and they had 3 that were very young and very small. I wasn't planning on getting another since I had just gotten Koi but she caught my attention and I just had to have her. Once she gets a little bigger I will be putting her in my ten gallon.
If anyone could tell me her color and breed and if she is even a she is she. I think she is, but not sure since I didn't see an egg spot, but being her light color I could easily have missed it.
And if anyone has suggestions for names that would be awsome! I am looking for something japanese.
I apologize for the large pics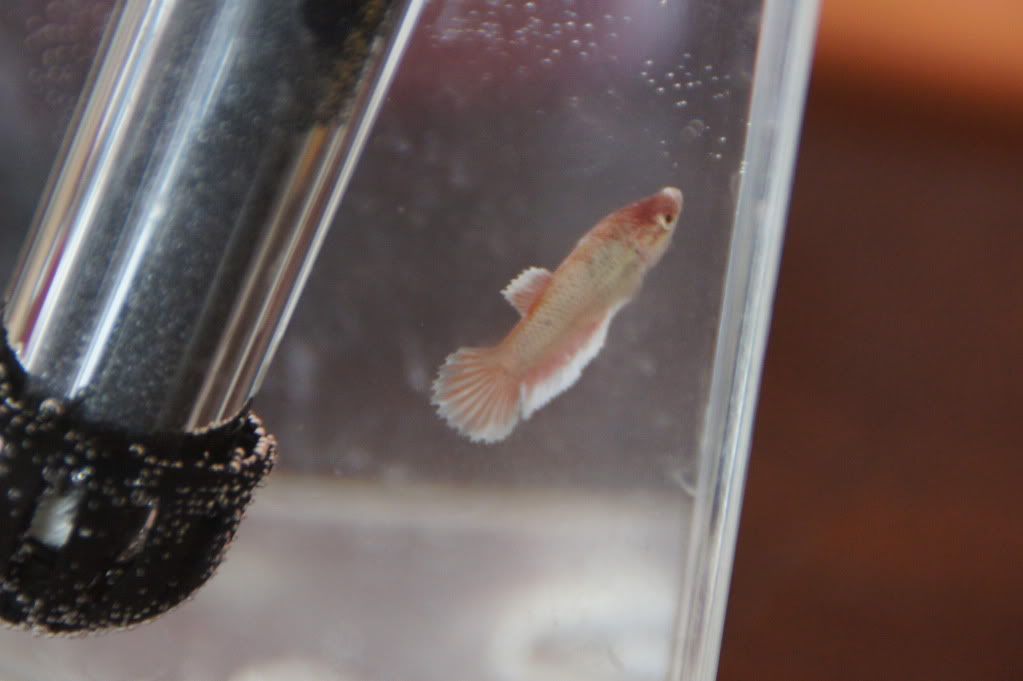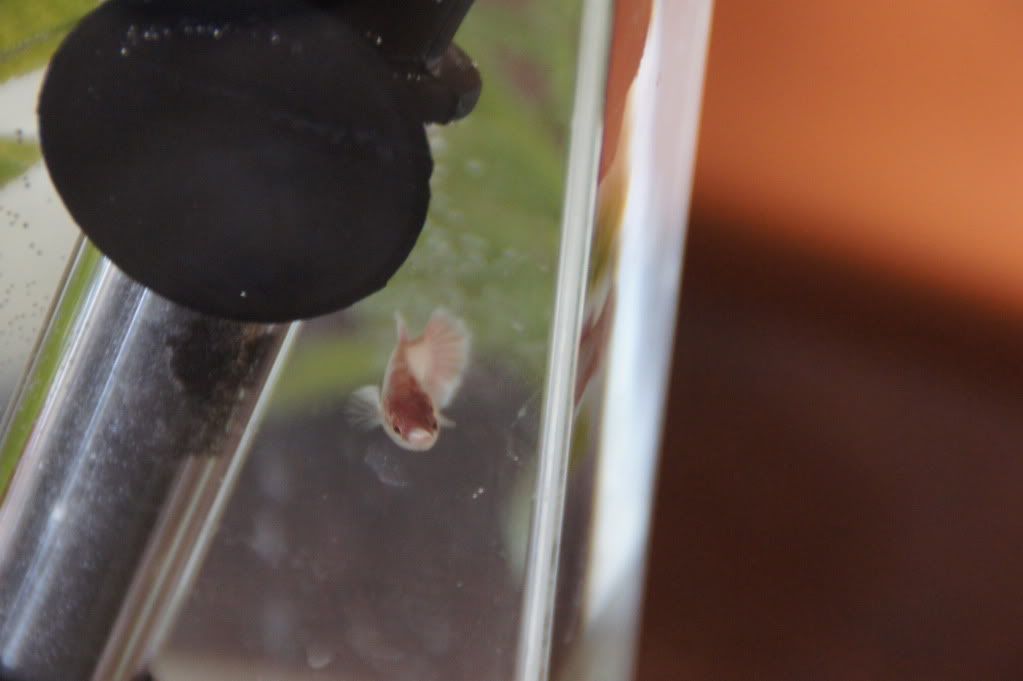 And one of Koi since I like to show him off