Discussion Starter
·
#1
·
I have a Dumbo pair I think could give me some nice fry if the male can do his job.
Today I was at petsmart looking the fish over . They had some nice ones and I must say they were in better shape then PetCo fish and that is rare for my area. I saw what was being called just a Dragon scale male. I noticed he was much more then that. He had the big ears. I wanted a dragon scale dig ear and this guy was under $10. So I got him I am sucker. I think he is a bit deformed but I don't care I am not going to breed him.
What do you guys think is he really deformed or is it just me? The shape of his head is too round but I think that it is kind of cute that way. His tail fin looks a but deformed too but maybe that was caused by living conditions. His body is nice and long and his top line seems pretty good. But his head?
would you call him a Dragon scale? I think he is a HMPK Big Ear. But dragon I am not sure.
I just got today This is the Best I could get for a flare shot.
Scale shot
tail shot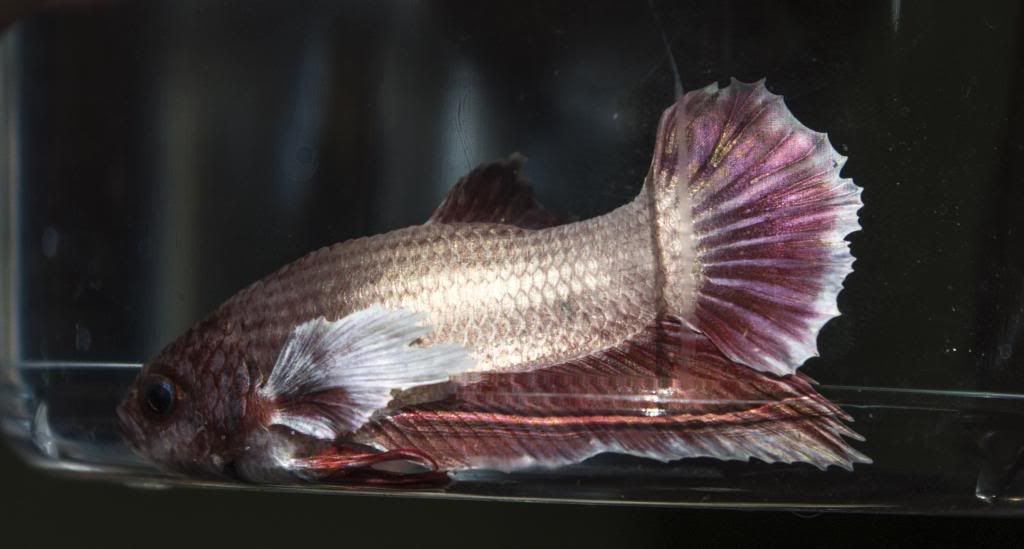 His tiny round head.