Discussion Starter
•
#1
•
Seriously. What is this white stuff on my moss ball? Is this something I can just rinse or scrape off, or is this something dangerous? I found a little on a piece of anacharis earlier and pinched it off, but now I'm seeing it elsewhere, and I am concerned. There are a couple of dots of it on the tank wall, as well. I haven't encountered anything that looks quite like it before.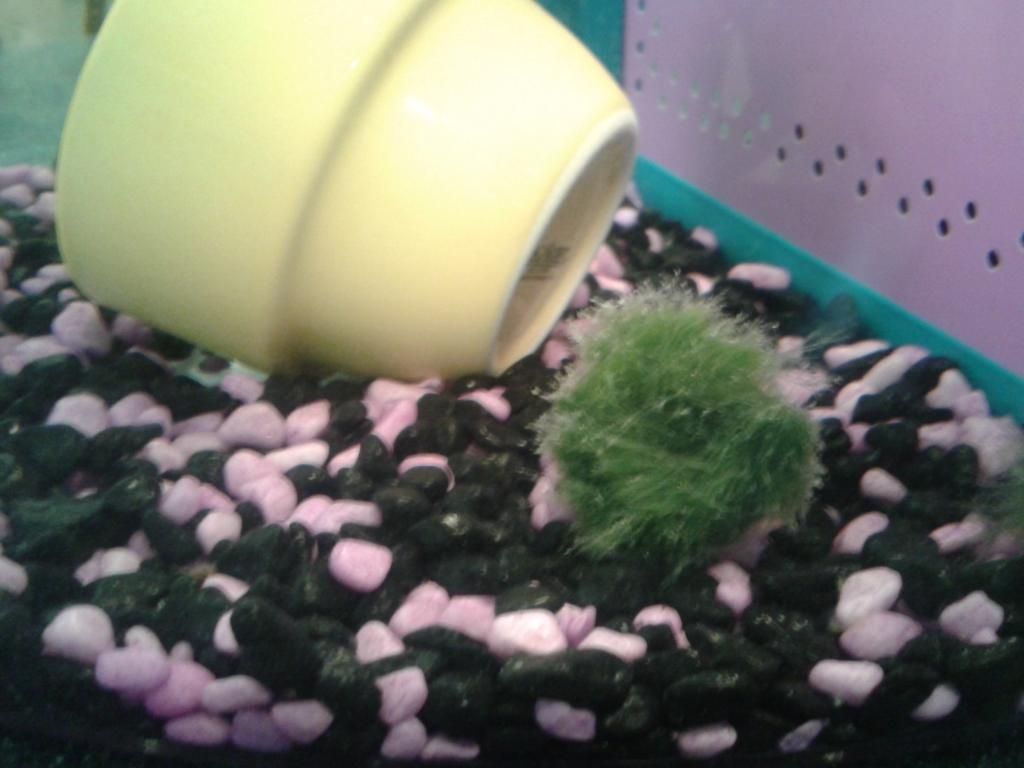 Kind of hard to see it on the tank wall, but here it is - and of COURSE Mr. Kitty would pose when I'm
not
trying to get a picture of him. Ha!