went to Petco today, was only planning to get a .75 gallon critter keeper for keeping new plants in check (hate those snails). I ended up walking past the betta section (big mistake) and saw that they were selling "baby betta". I saw a veiltail female and I just had to bring her home!!! The betta bug bit me again, I was 1 year sober!
I'll post pics once I'm ready to release her in the Pet Keeper, she's floating in the container in a newly planted .75 gallon critter keeper.
I know she's going to outgrow her .75 gallon, I will transport her in my 6 gallon (shrimp tank) when she's bigger. I always planned on putting a betta in my shrimp tank, but since this betta is so small I will wait to put her in the 6 gallon with the "kinda on the higher side of slow" filter flow.
when I got home she was stressing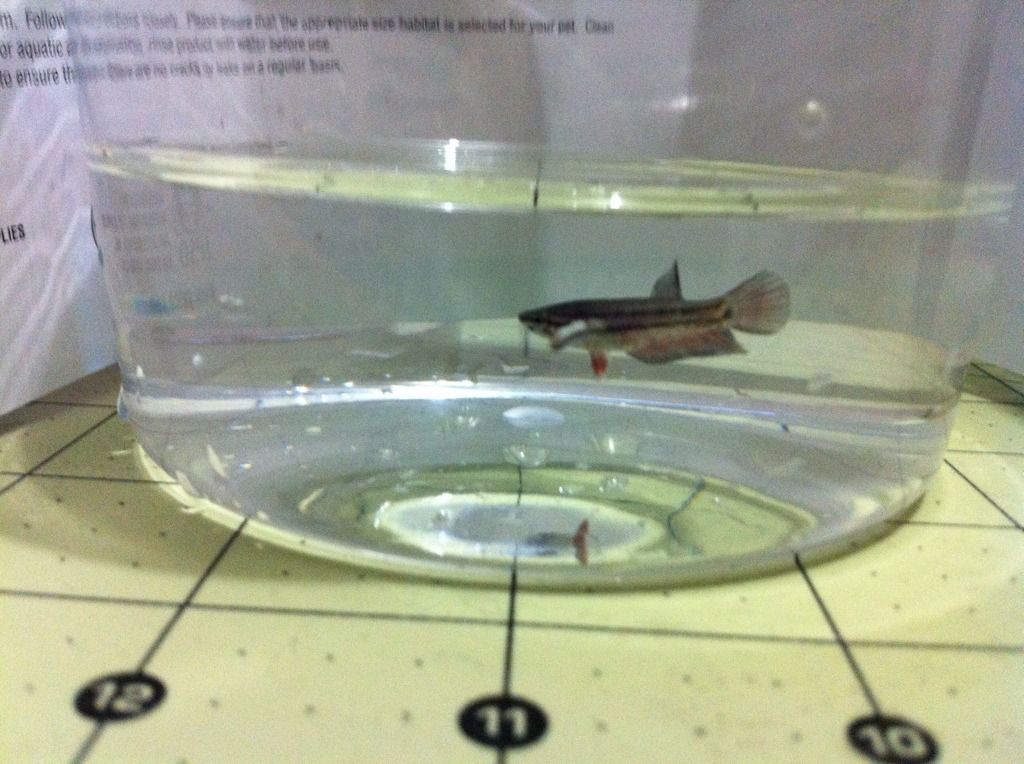 she's floating in my plant Pet Keeper