Discussion Starter
•
#1
•
So this tank desperately needs some hardscape.
I've been looking around for some manzanita online, considering it. Probably will go for it when aquatic magic refunds me for my bamboo shelter and anubias that never arrived. Didn't bother photographing Maja since her tank didn't change.
First just Gilbert, my first fish. If anyone here thinks his tail looks horrible.. This is the first time he's looked like a crowntail in forever. Moving him to 5 gallons really helped his tail start to grow back. It healed from fin rot, but never grew.. and now look
Note: cute bent dorsal ray. His colours are much nicer in person, didn't bother moving the lamp over to him.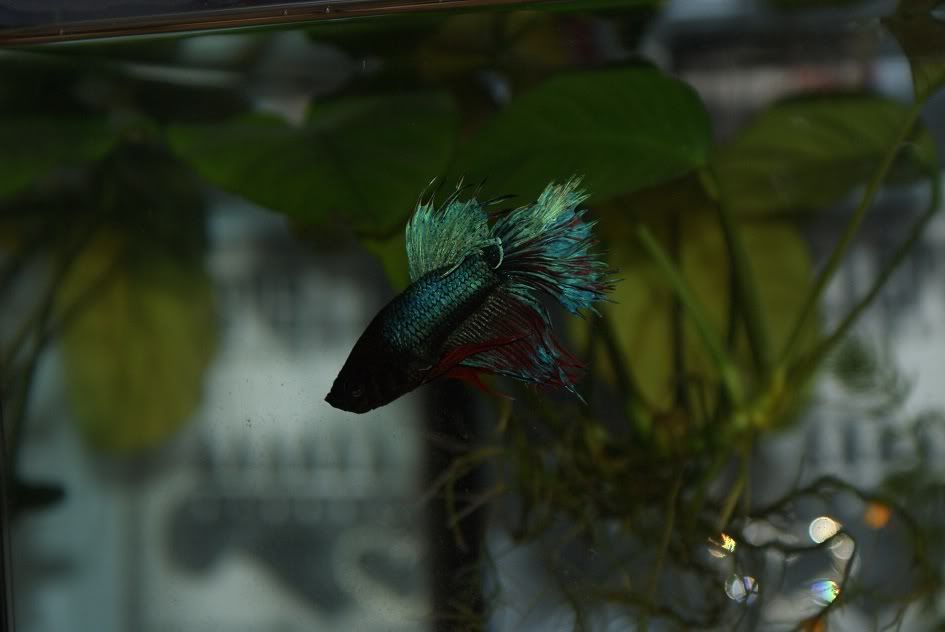 BRAWL:
Next, some shots of Reuben, the 10 gallon side, and the other residents. Again, really need a hardscape. I think Reuben scratched his tail on the hornwort...
Yellow rabbit snail, antenna haircut courtesy of Reuben: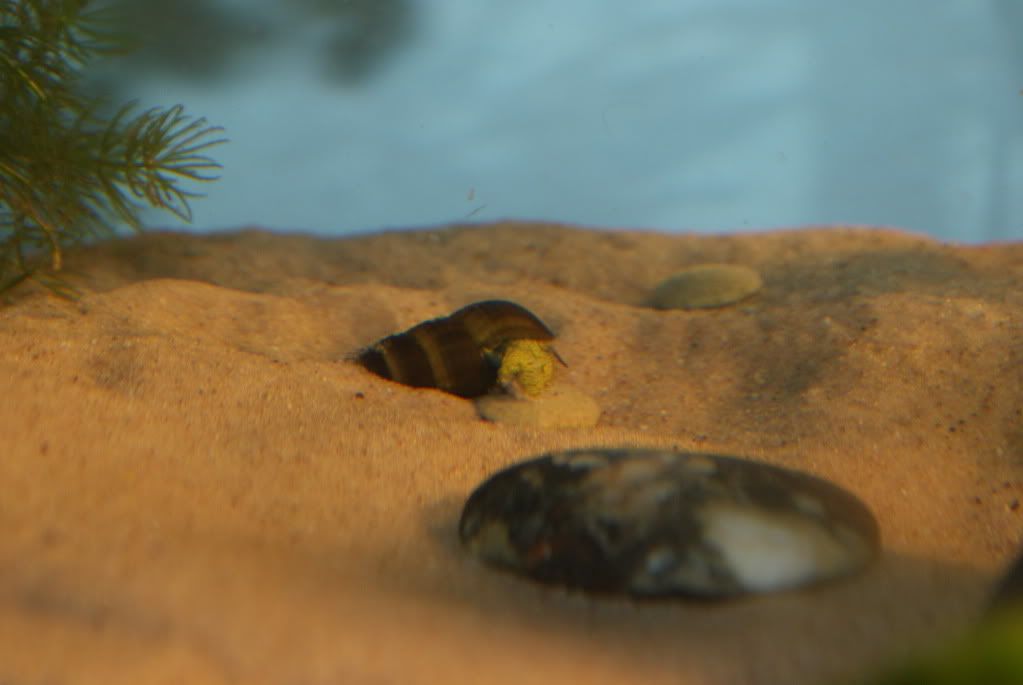 New cories, I posted a link on TFK to ID them, but if anyone on here knows that'd be nice. NOT Julii's like stupid pet smart told me...