Discussion Starter
•
#1
•
Hi,
Apologies to anyone who has read bits of this on other threads and posts.
I just decided it would be better (for my future reference) if i put it all together on a single Kham thread.
I only set the tank up around 3 weeks ago, with a mere 3 day deadline before Kham arrived by courier.
So i did what I could.
Day 1 was just substrate and temporarily dumped in plants.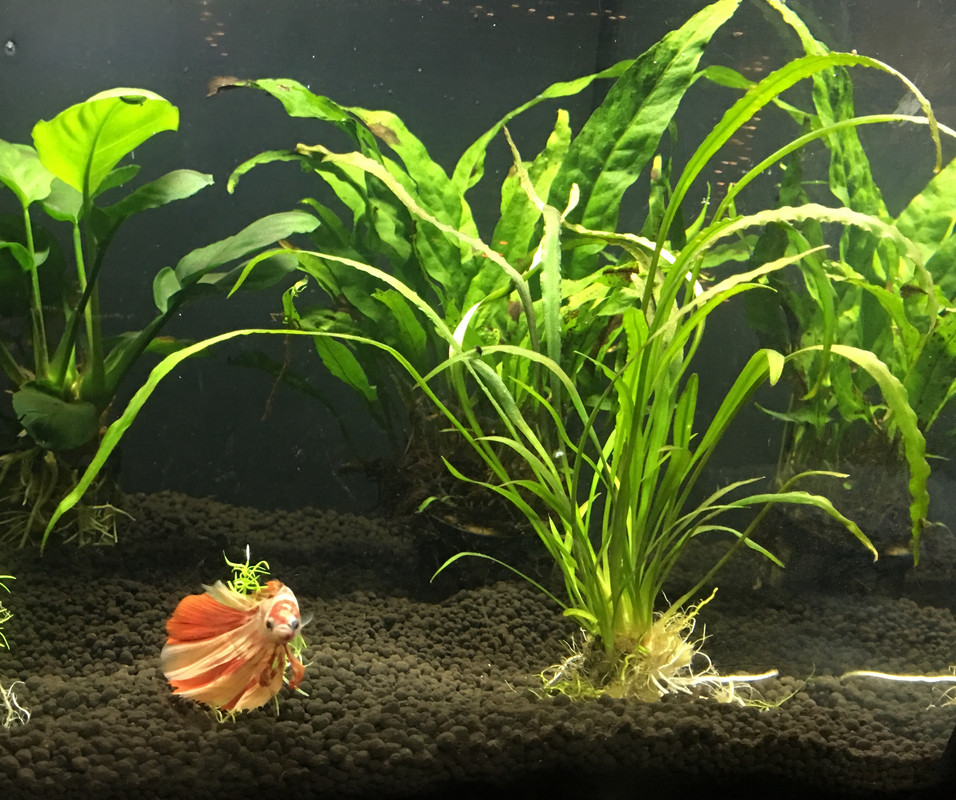 Then the log arrived and I went for a central island peak shape, with log as a cave.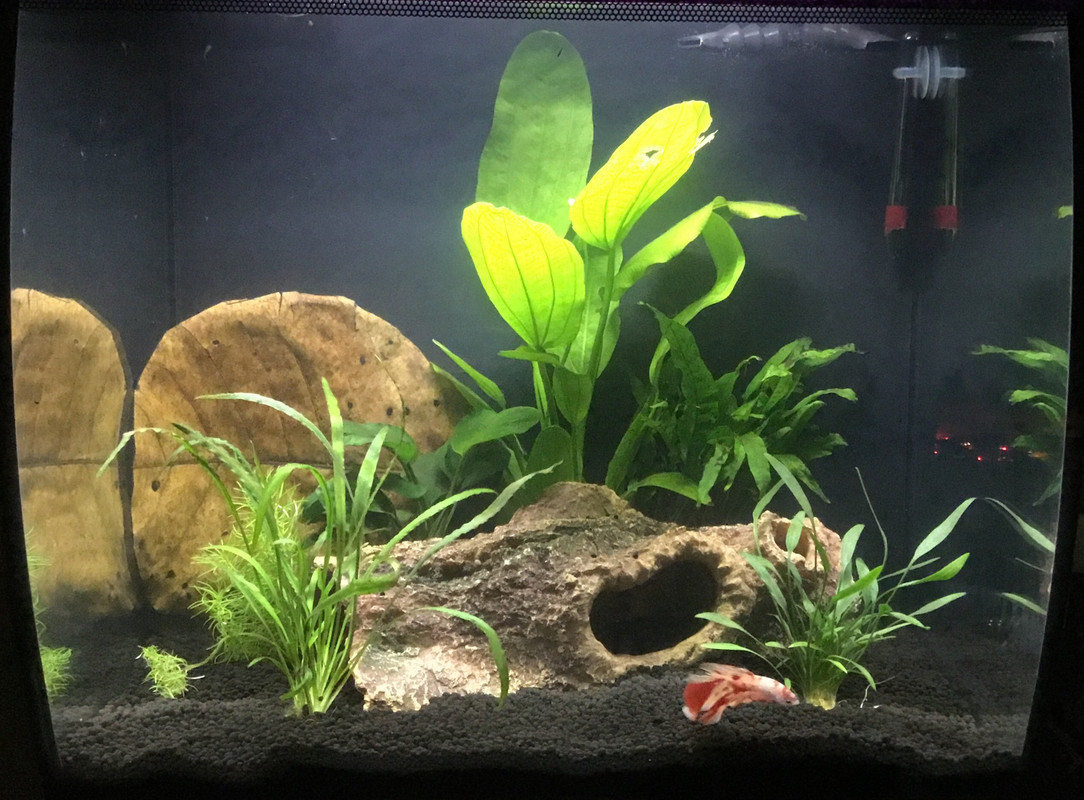 The plants all came from a single shop. A nice shop.
None of them have started melting, dying back, or suffering, which is a major achievement. Will definitely use them again.
The diatom bloom started within the first week.
Leopard spots on the java ferns that fell off within 3 days, followed by thick brown coating on the upward facing leaves.
Then i added a dwarf lotus 'aurora' which came with snails.
They have begun to tackle the algae... :wink3:
Everything was going OK, except for Kham glass surfing more than I liked.
So i moved a couple of plants and his surfing halved.
Which i took to be a huge clue to move plants up against the sides, to break his view and swimming lines.
Also, since i really don't want a pond snail infestation, I went out today after work and bought a single Assassin Snail (and a few more plants).
Quite a different look (and I don't like it as much).
Too 'busy' and crowded with plants for my human aesthetic, but Kham loves it.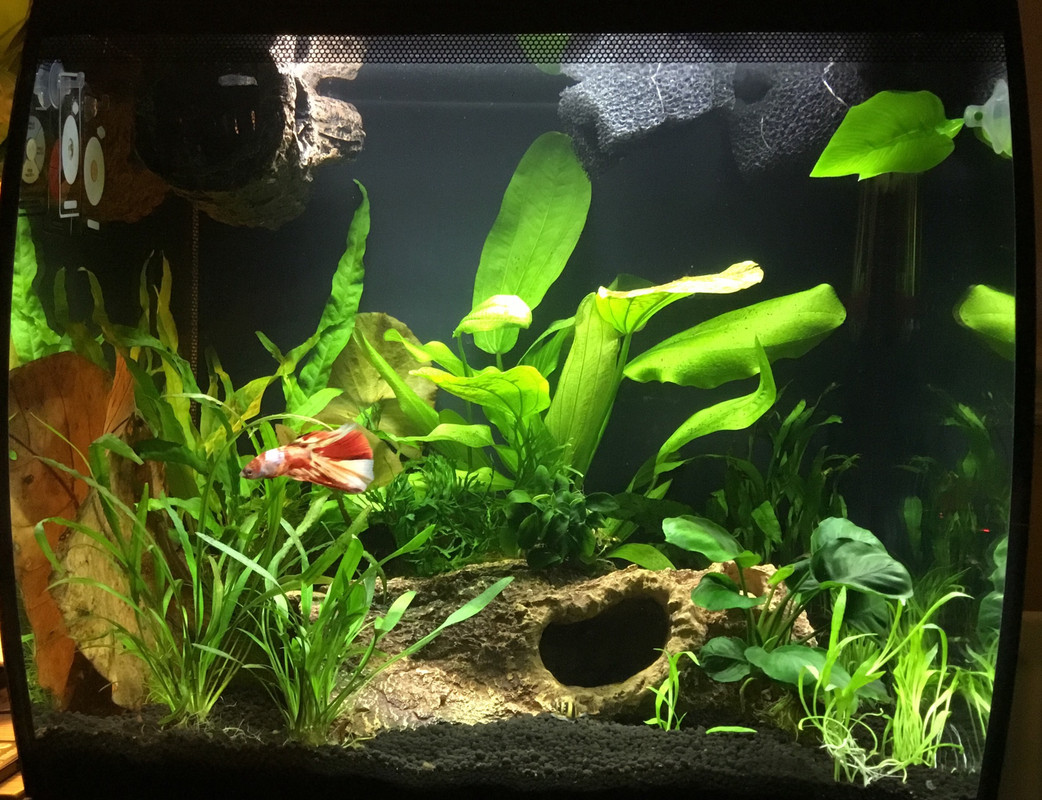 Oh, and the Assassin is on patrol. Can you spot him?
I'm now over three weeks in, the tank has cycled (more of that later), and I'm beginning to consider the other future inhabitants.