Discussion Starter
·
#1
·
After wild bettas, killifish are my favourite species of fish. However, I hadn't had the chance to own any up until last weekend. I now own two pairs, have a third I'm picking up Sunday and am more than likely going to be ordering two separate lots of eggs from online.
Just wondering if anyone else here keeps/breeds killies?
I am hoping to make up some spawning mops this Saturday and will have to see how that goes. Unfortunately, in Australia we are limited on available species due to quarantine regulations.
Anyway, here's some photos of my Aphyosemion australe. I just moved my other pair into a new tank so they are still a little camera shy. He's only around 2 inches so not very big at all.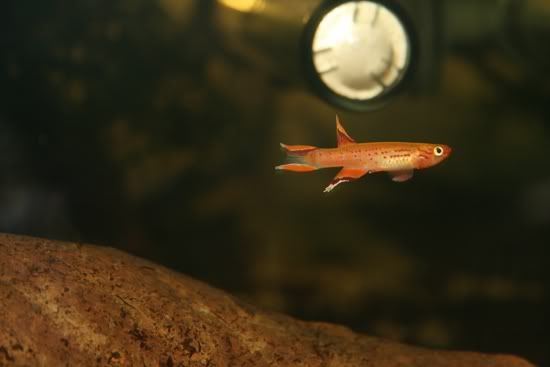 One of the females. The male likes hogging my attention as you can see from his nose coming down into view.