Discussion Starter
·
#1
·
Ok so about a week, or so ago I got a betta from petsmart that was barely swimming, barely eating ect. And I posted some pretty bad pics of him.. when he wasnt in the best of health. Turned out my petsmart bettas were being over medicated (Their shipper put to much!) So he was basically drugged to the point that they couldnt think stright and died. Now after being in clean water, He is moving around, poseing and blowing bubble nests for me XD
So I couldnt help but share! My Double tail betta King!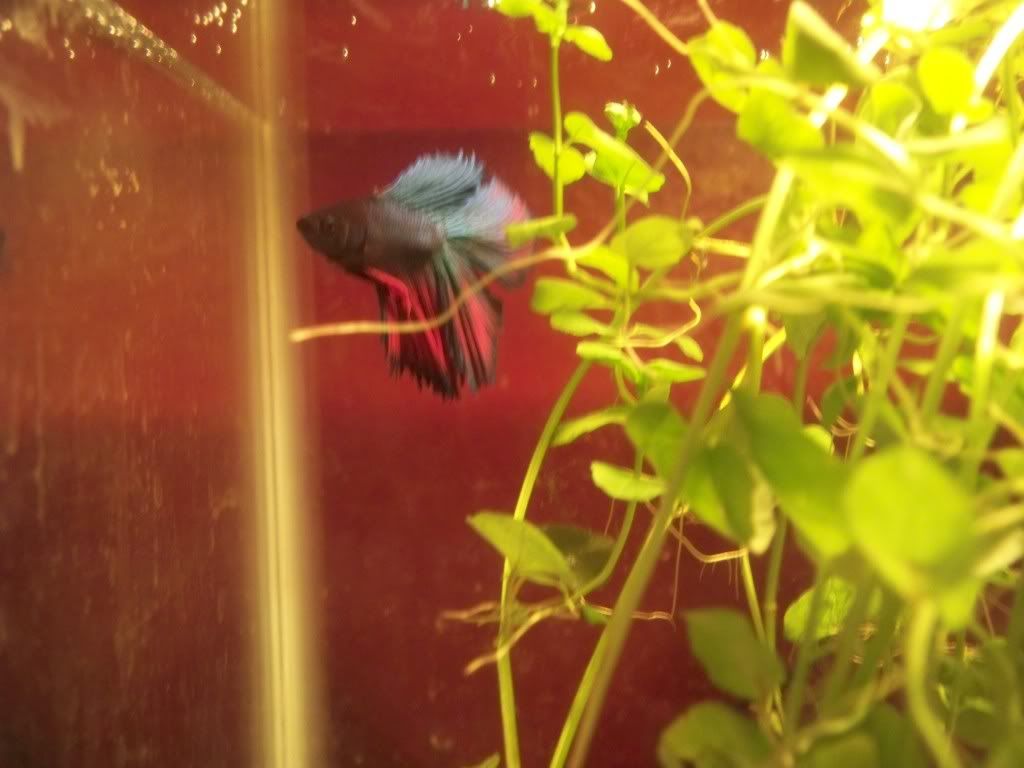 His true colors!
He is still recovering from this cotten fungus.. (sorry forgot the name of it) But he has only had it a day and most of it has fallen off... You can probably see a small part of it at the edge of his dorsal fin on his body. That's the rest of it.. I almost ended up buying more meds for him to kill what ever it was growing on him. But a good friend of mine at my petsmart (who is also a betta lover) gave me his opinion and we both decided to just stick with water changes and salt.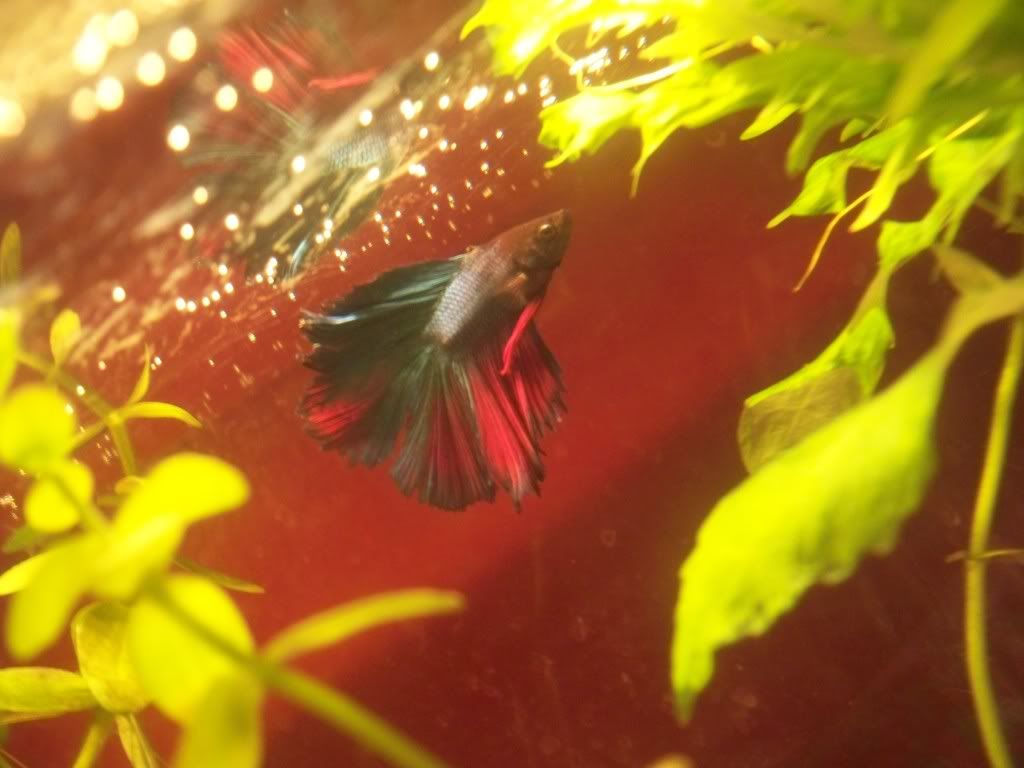 Anyway I wanted to share the photos of King and his bubble nest before I am forced to destroy it in the middle of the night as I do a water change lol!