That is brilliant.
Very good about the dogs. Must make a huge difference on Vet Days.
Our office desks are lined up in banks, each with the uniform screen, hub and plug in points.
I try not to work in there at all.
Feel like a battery hen when I do.
This is my desk at home.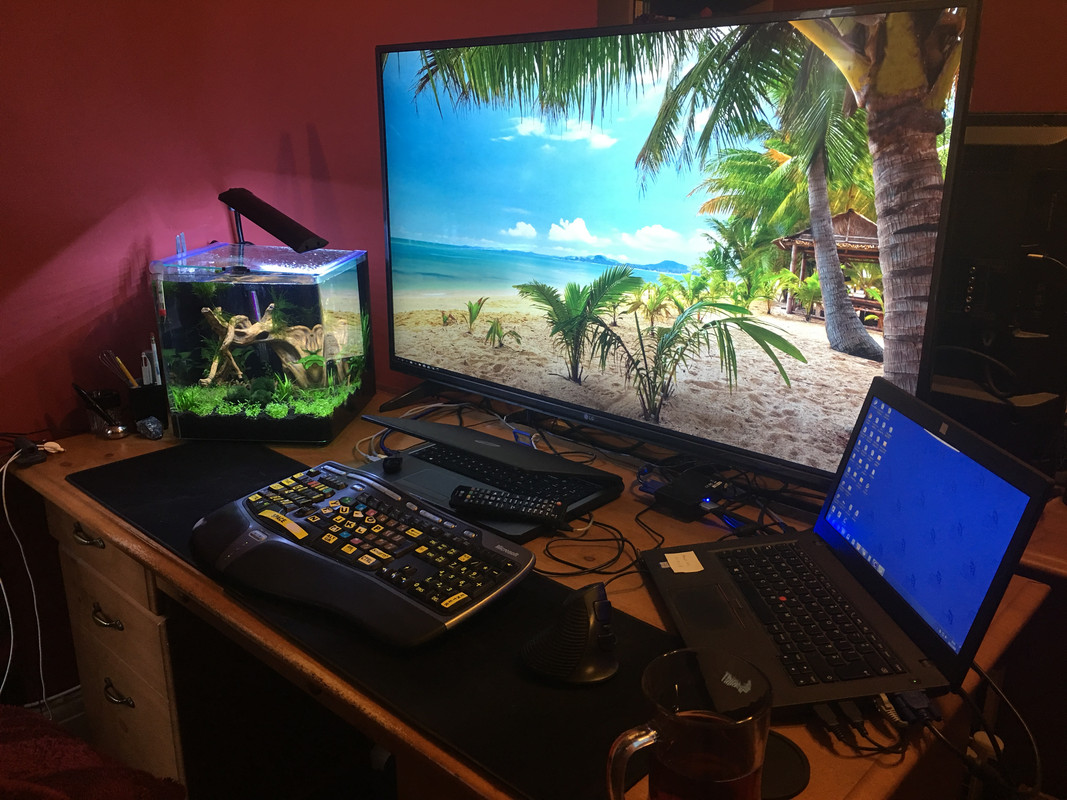 Had to move the central laptop into the middle to make room for the new tank, but since I have both laptops plugged into the big screen and work on that, it makes no difference really.
and this is the new 5g tank that is cycling now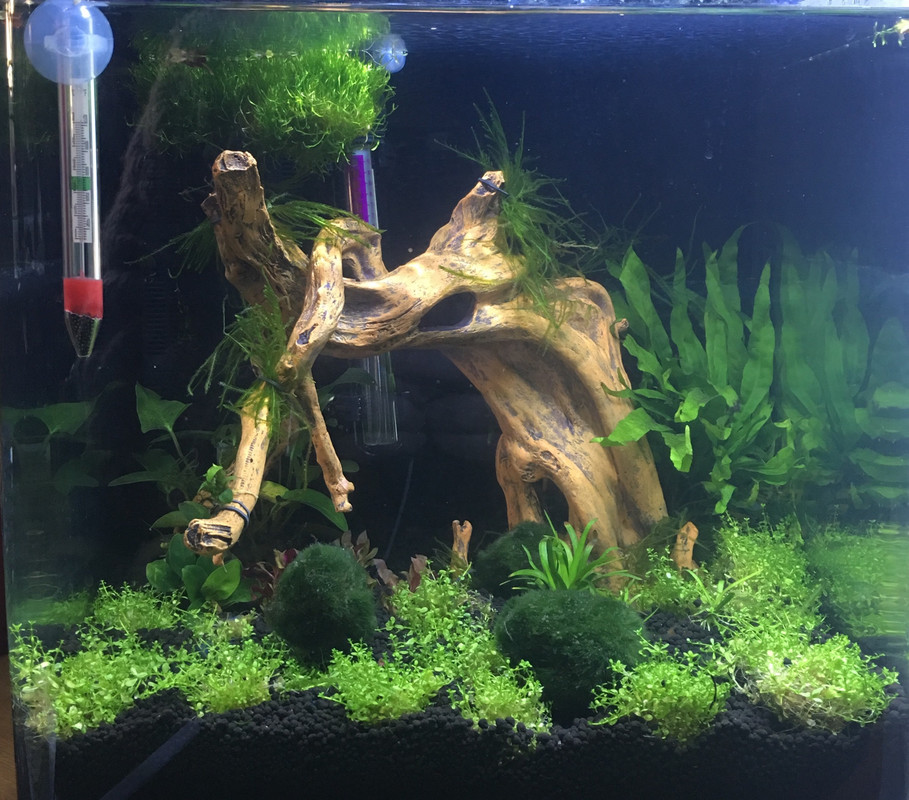 I'm going to have to get an all black heater, and move the thermometer, but otherwise it is really just a case of waitng for the plants to fill out and the nitrogen cycle to be ready for an occupant.
Can't wait.