I thought I'd use this journal to keep track of my fishroom going ons. Expect lots of slightly out of focus photos of my fish and possibly photos of our dogs.
Anyway, yesterday I did a photoshoot with my Pseudomugil mellis more commonly known as honey blue-eyes. They are a native fish and are an absolute treat to watch. The males of all this genus are stunning when sparring and defending their turf.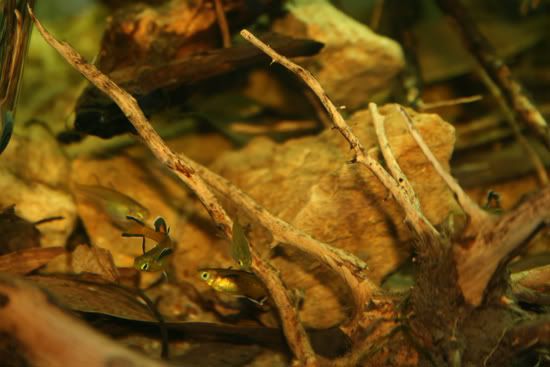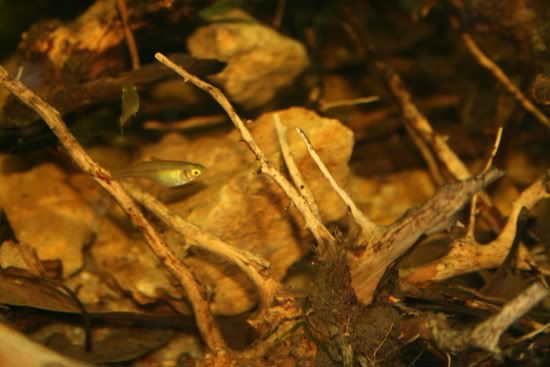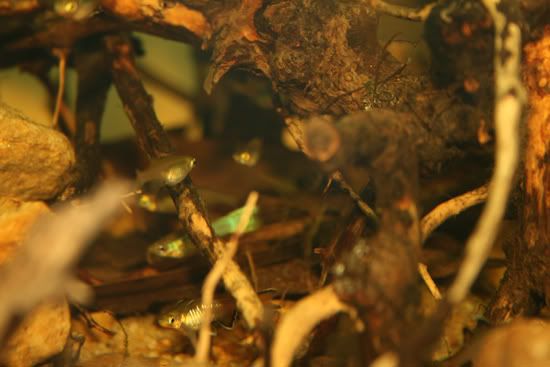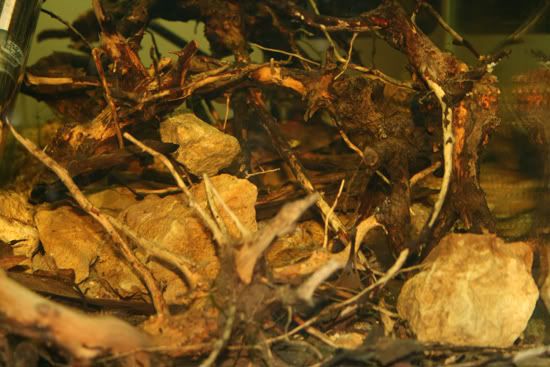 They come from areas where the water is usually very dark and tea-coloured so I've tried to emulate this in my set-up. Tank needs scaping as I plonked the rocks in to see if they would affect anything and the wood is in no particular order.
Also in there are two killifish fry and a pesky guppy who will be getting removed once I can catch them. Photos are slightly blurry as these guys move
fast
.
Then for the betta aficionados here are some shots of some of my latest imports. The blue marble HMPK female has an almost identical counterpart who is a little shyer. Both of them are getting moved out of the sorority to take pride of place on my bedside table.