Discussion Starter
·
#1
·
Another in my little series of "Let's Talk" threads, I might just make it a thing! But since there are no real good threads describing what a Dragon Scale is, I was requested to put the information here so people can have a reference to what is and what is not a Dragon Scale betta.
This is one of my favorite things to explain since I get to use pretty pictures!!
Okay, so the term dragonscale comes from the armor that used to be used way back when. It was called "dragon scale" because it mimicked what we believe dragon scales would look like. It was used for greater flexibility in the armor as the scales over lap each other but still provide enough room to maneuver comfortably for the wearer. These are dragon scale armwarmers, obviously not real armor but it gives a good idea of what the armor would have looked like. See how the scales overlap and look very thick and protective? Just like a dragon! Notice how it looks like...dragon scales!
So in the Betta world, these are fish with very thick scales, they can be almost any color not just metallic (Copper) although this is where they originated from. Originally it was said that a breeder crossed a Red Copper PK and a wild Betta spp. Mahachai to start the line of Dragons. Dragon scaling wasn't the intent of the spawn but it was the partial result, through line breeding they were able to strengthen the Dragon scales and bring them out to the full color and thickness they are today. There was some difficulty but they finally achieved it, it was publicly announced December 2004*
This boy here would be called a Red Dragon as his fins and under coat/color are red and his thick scaling on top is white. Most of the time when you see a Yellow Dragon or an Orange Dragon they are describing a fish with Yellow fins and white scales or Orange fins and white scales. But just notice how thick those white scales look on this boy, those are his "dragon" scales, they look like the gloves I posted above! What a coincidence!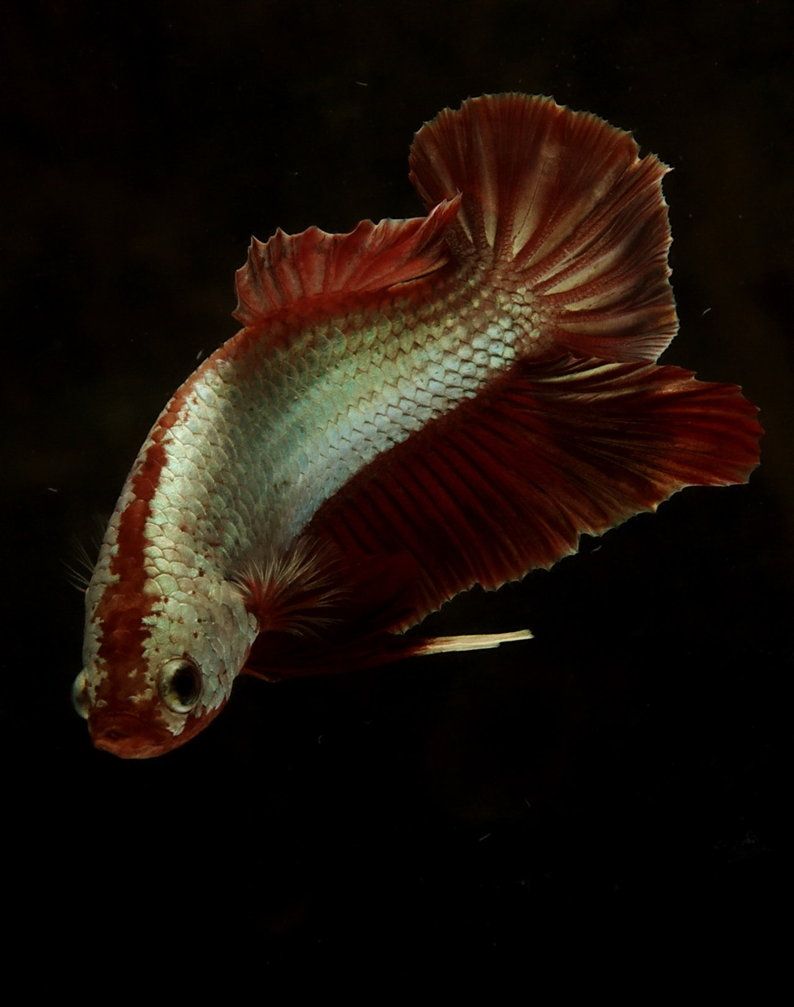 Also that red stripe going up his back is called a Skunk Stripe, common on Dragon Scales, sometimes it will fill in as they get older. Here is one of my boy's; Aero who used to have a partial skunk stripe but it filled in as he aged!
You can see in this picture he still hasn't quite filled in his skunk stripe but this was a few months ago and it has been filled in since this picture!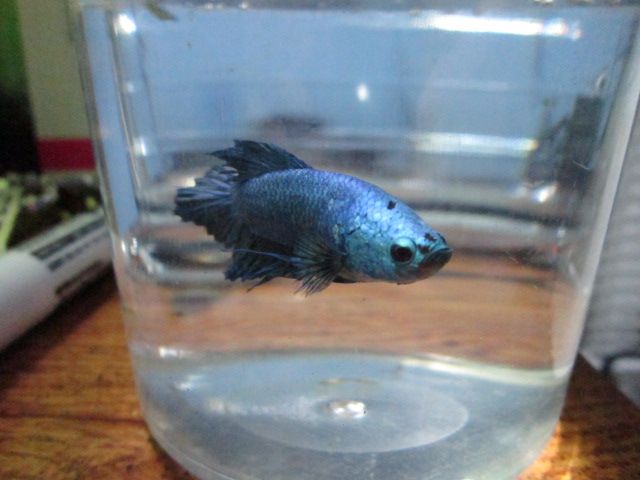 Sometimes it can be hard to distinguish what is a dragon and what isn't a dragon when you aren't being told. Here is a Salamander coloration who is not a dragon, his scales look like it's on the thick side but he is still not a dragon. He may have some dragon genes in him since his scales
are
on the thicker side on the back half of his body but because the scaling does not extend to his face, he would not be considered a Dragon Scale.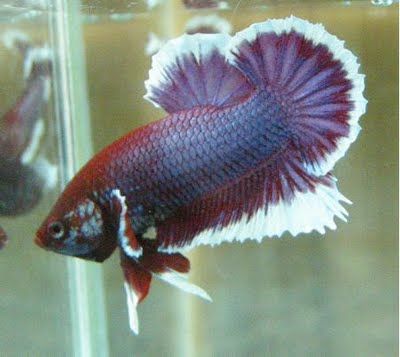 Another note with dragon's, their scales will cover all the way up to their face as well where this Salamander boy up there did not. Sometimes when you get a fish that is only half Dragon (only one parent was a dragon and the other a normal scaled type) or partial dragon, the face isn't fully covered as the first boy and my boy are. You can see it here in one of my late girl's; Jewel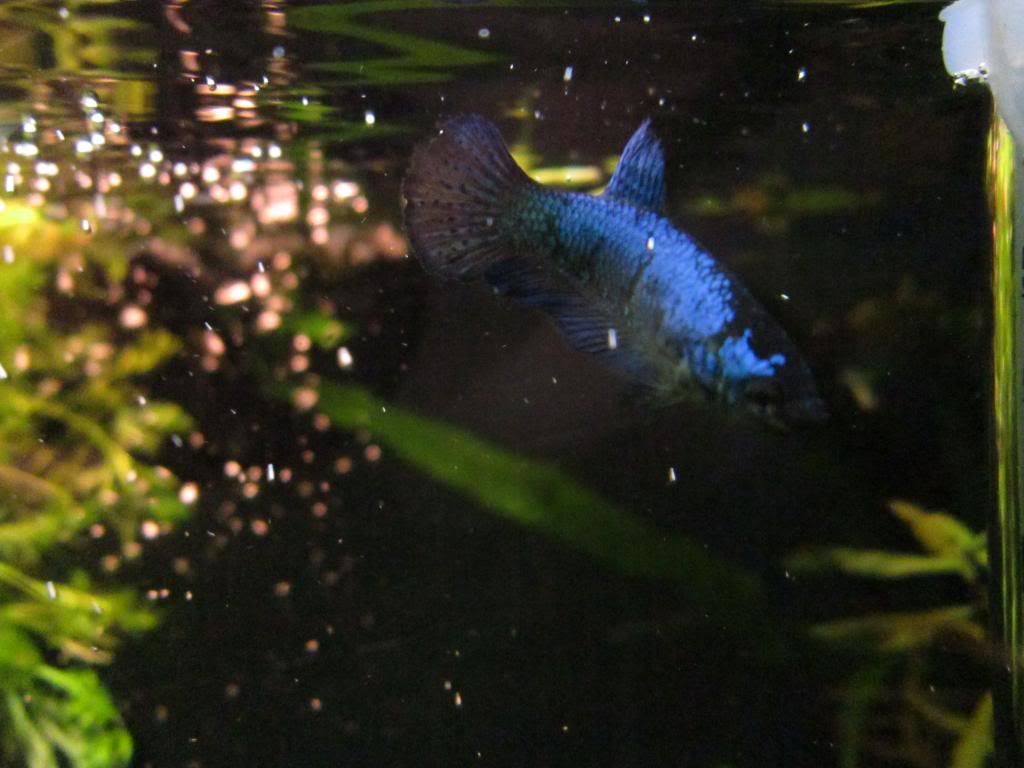 You can see it better here were Lady Deathstrike was flaring at her sister Jewel, both were partial dragons. Note the "holes" in the thicker scales where you can see the under color peaking through.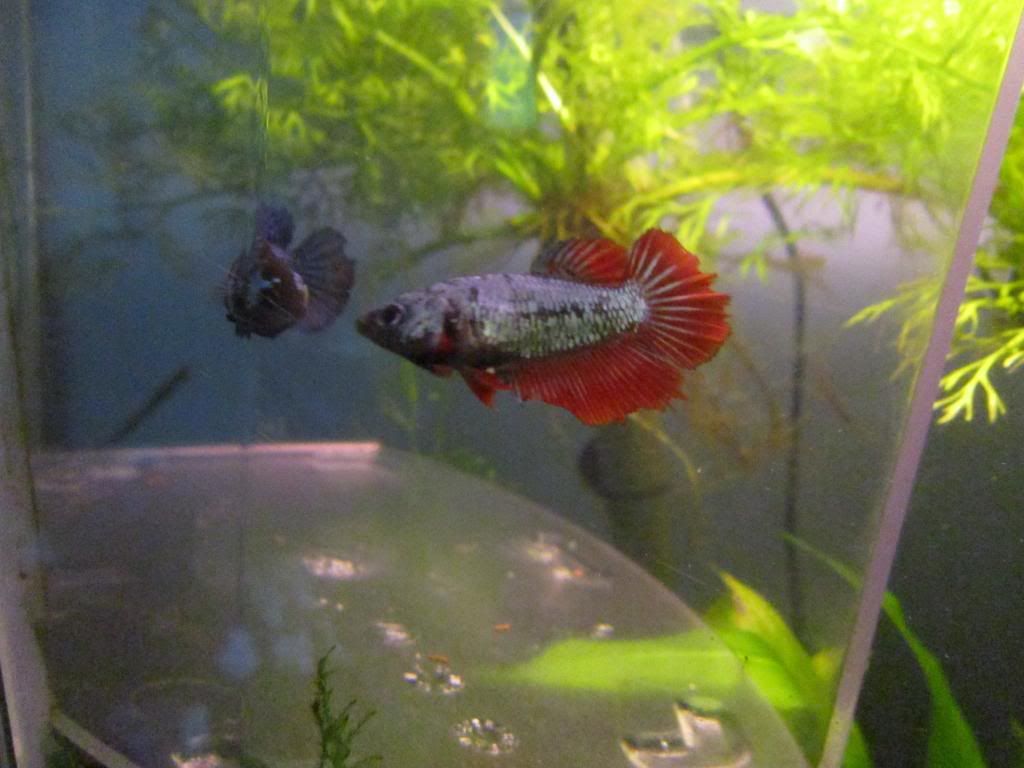 And remember when I was talking about the Skunk Stripe? Well when the face is fully filled in, it is called a Full Mask because...well that's what it is! lol Here is an example of a Red Dragon:
Also, you want to be careful if you ever buy Full Mask Dragon's, be sure that their eyes are clear like the above boy's. You could end up with a blind Betta because with Dragons sometimes their scales keep growing and they end up growing over their eyes, rendering them blind. Sometimes it only happens to one side and sometimes both. Steer clear from Dragons labeled as: Snake eyes, Dragon eyes, or Diamond eyes, those are the ones that will have scaling already starting to grow over the eyes so the seller tries to make them look appealing by labeling them something fancy to lure people in.
Here is an example of a Dragon Betta that would eventually scale over his eyes and become blind.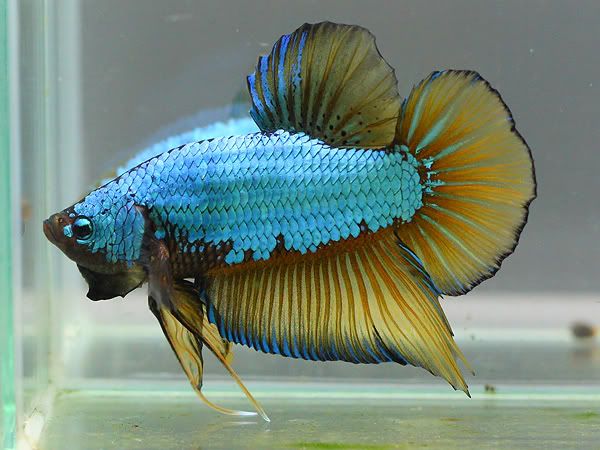 And here is one that is already scaled over: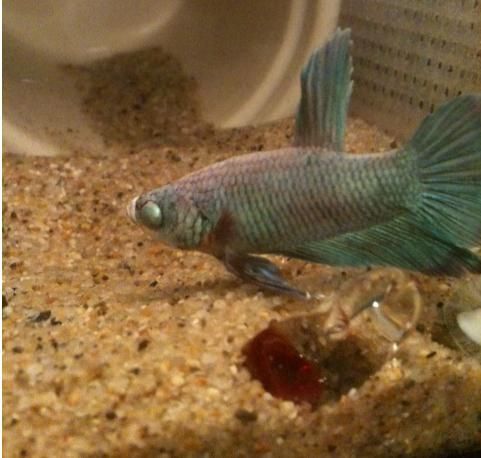 **Note** pictures do not belong to me except of Aero, Jewel and Lady. Pictures were found from google, I do not own the rights.
*Information at starred point was taken from this site:
http://www.bettaterritory.nl/BT-AABDragons.htm
Feel free to ask any questions or add information to this that you have found.