Discussion Starter
·
#1
·
Here's an update on Ysbryd! He's turning out SO PRETTY!
The day I got him (March 1, 2012):
Today! :-D:-D:-D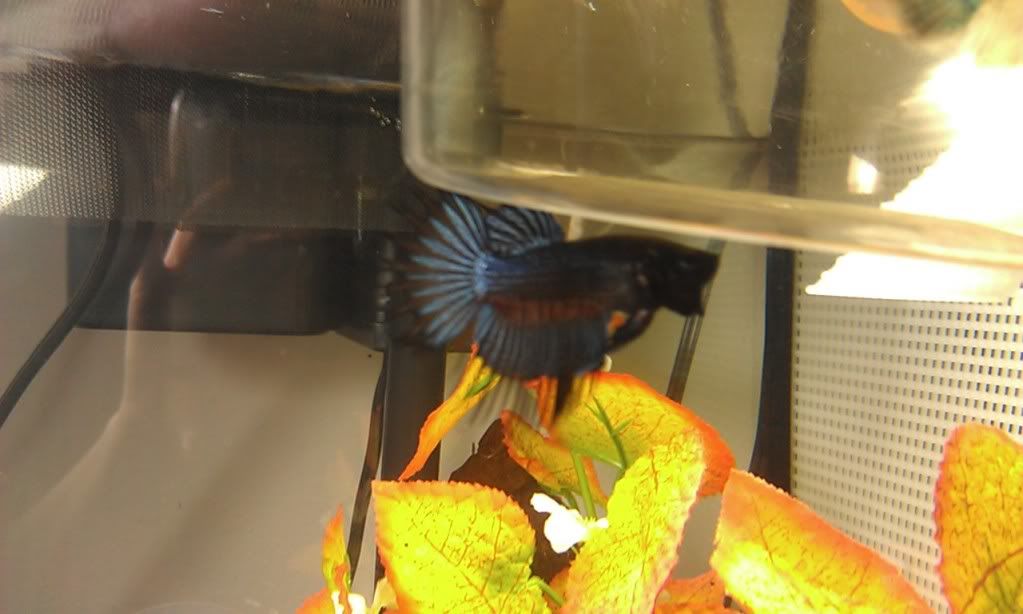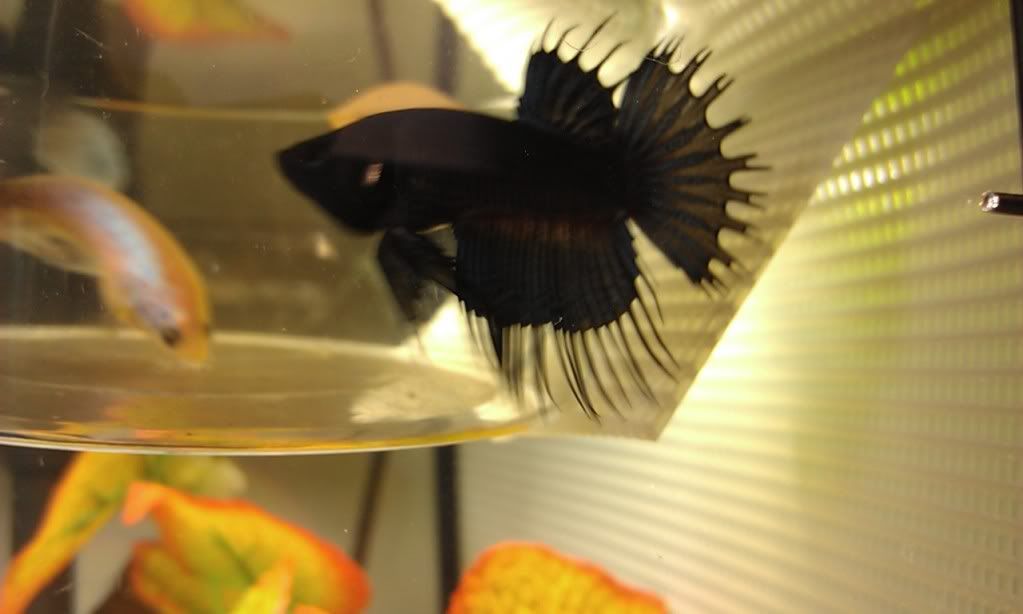 I let him flirt with Aurora for some exercise and to get him to flare out. The points on his rays are all growing back and it looks like all his caudal rays will be double pointed. His dorsal and anal fins look really nice and the rays are getting a bit longer.
He seems to be darkening up quite a bit, though the red wash on his anal fin is still there.
I'm so happy I got him when I did, for the last week petco's bettas have been in nasty conditions. Yesterday there were two dead, at least five with finrot, and several cups had what looked like brown algae/diatoms growing. HOW DOES THAT EVEN HAPPEN?? Grrr, I pointed them out to the manager, I was quite unimpressed by what I saw. I'm pretty sure if I hadn't taken Ysbryd he would have kept declining and passed away, he was in pretty bad shape when I got him.