As much as I hate to do this- because I utterly love my fish- I'm adopting out some darlings because I don't have as much time anymore to devote to them. I'm looking for the best homes possible. Most of these guys come from nasty pet store cups and need nice homes.
They're free, except for shipping. I think it's $35 for priority (someone can correct me) but I'll confirm tomorrow when I head to the post office.
It will be a week or so before I can ship, I have to buy supplies first. Boxes, bags, etc. It's my first time shipping so I wouldn't mind some advice on where to buy supplies, when to ship, where is best to ship etc.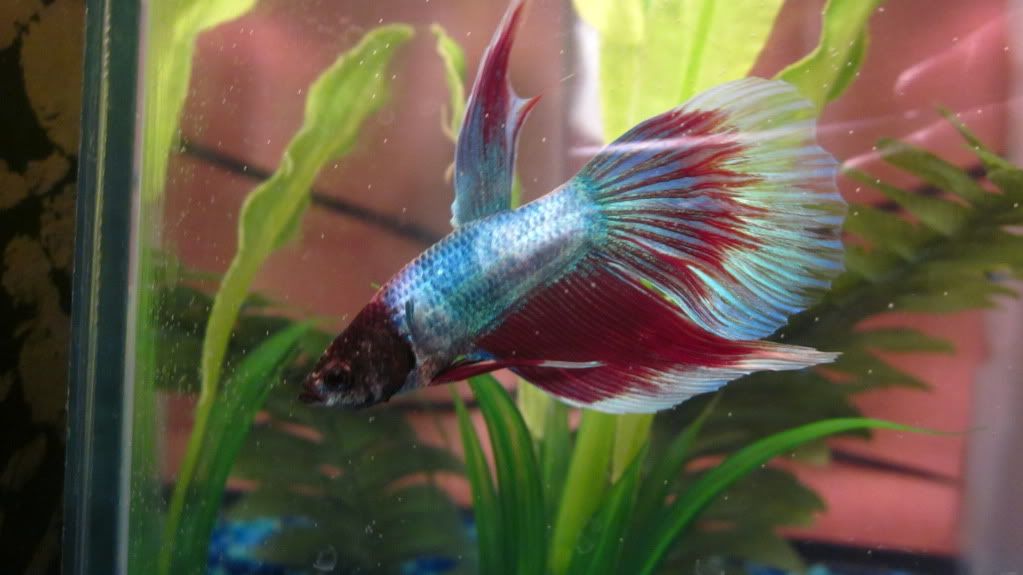 This is Gypsy. I bought him for his peculiar coloring. He's pretty calm and a hog. I've never seen him jump out of the water before.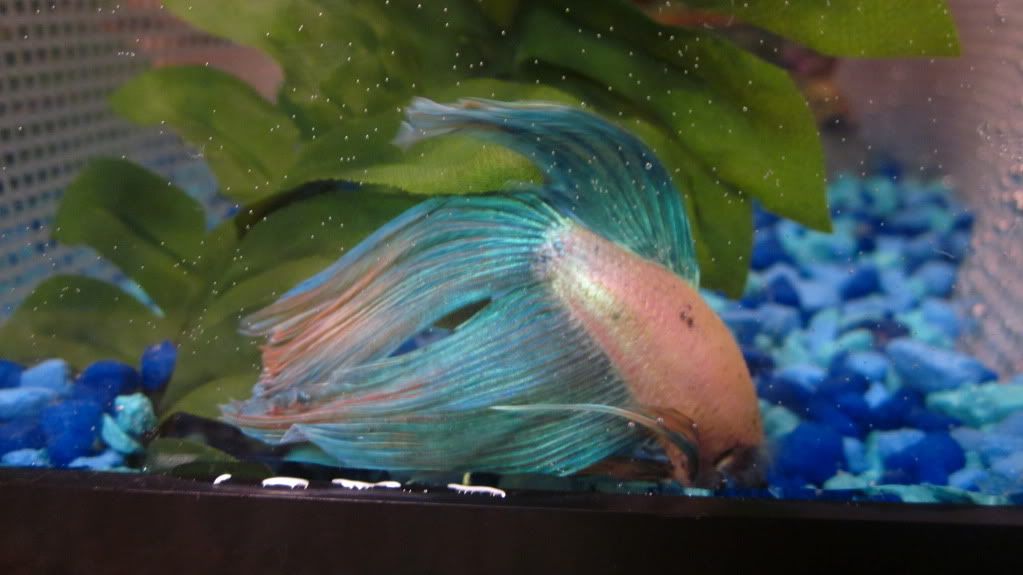 This is an unnamed little guy. He's also pretty calm but I couldn't manage a better picture of him.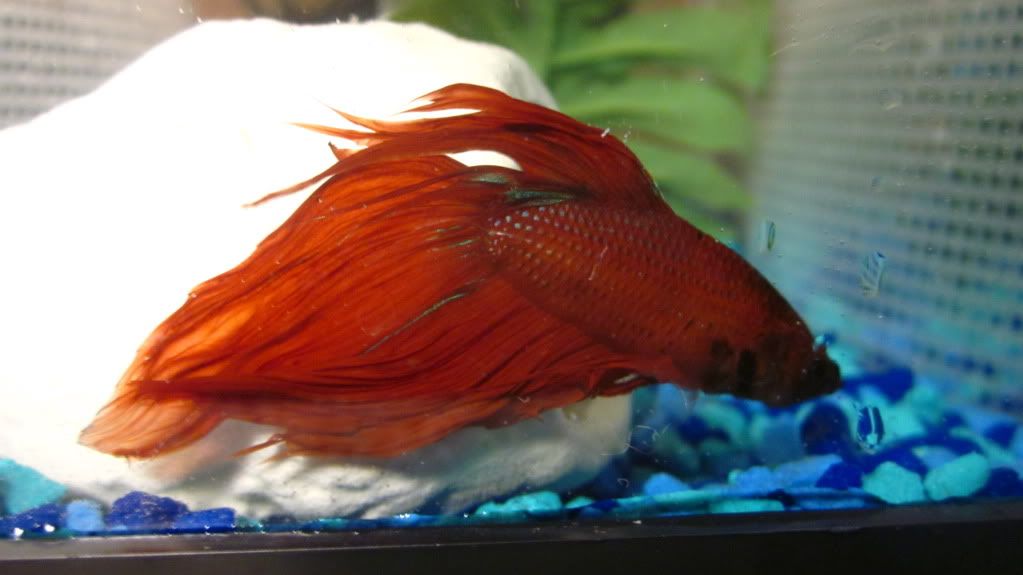 This is Harvey. He's very resilient and bounces back from things very quickly.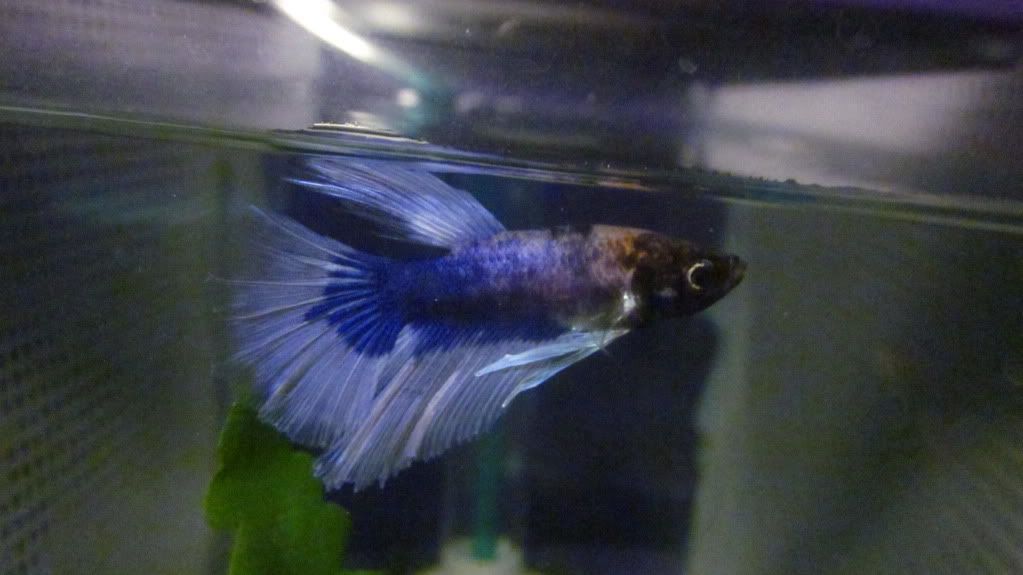 This is Indie. He can be a jumper and likes to fight, but he hasn't killed anything yet. Sometimes I call him Blueberry. He marbles but is currently the colors above.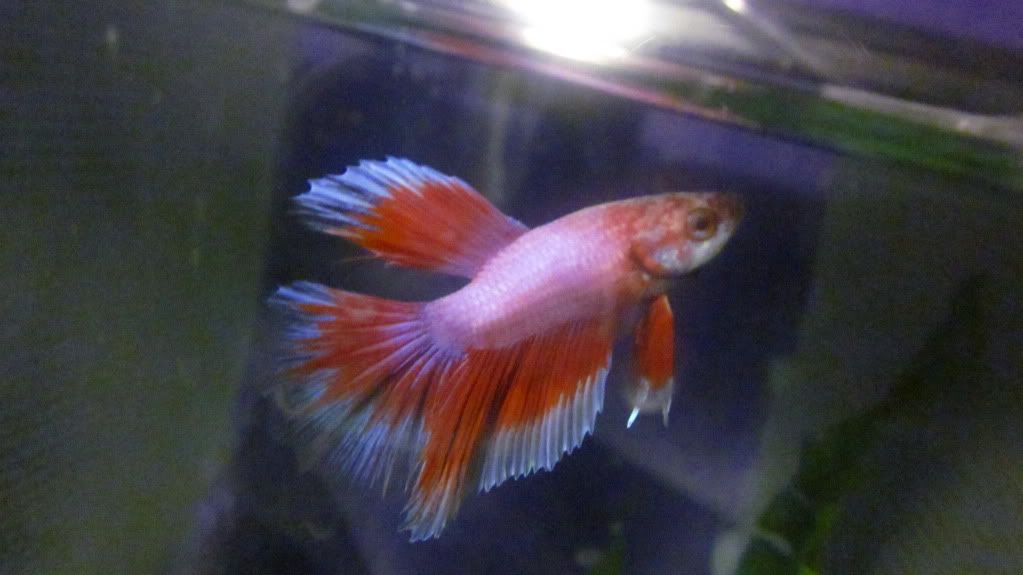 This is Flamenco. He's really shy and needs something to hide under. He's also a little on the dimmer side (read: you have to guide him to his food) but he's a sweetheart and very docile.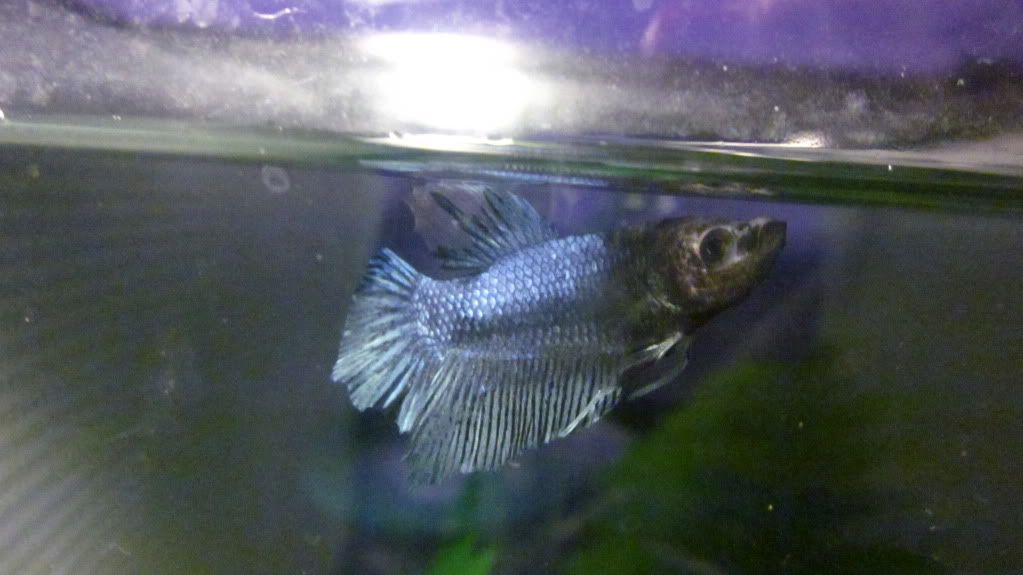 This is Piranha. You really have to keep an eye out for him cause he tends to eat everything he comes across. I've pulled hair out of his mouth on more than one occasion. He's pretty feisty.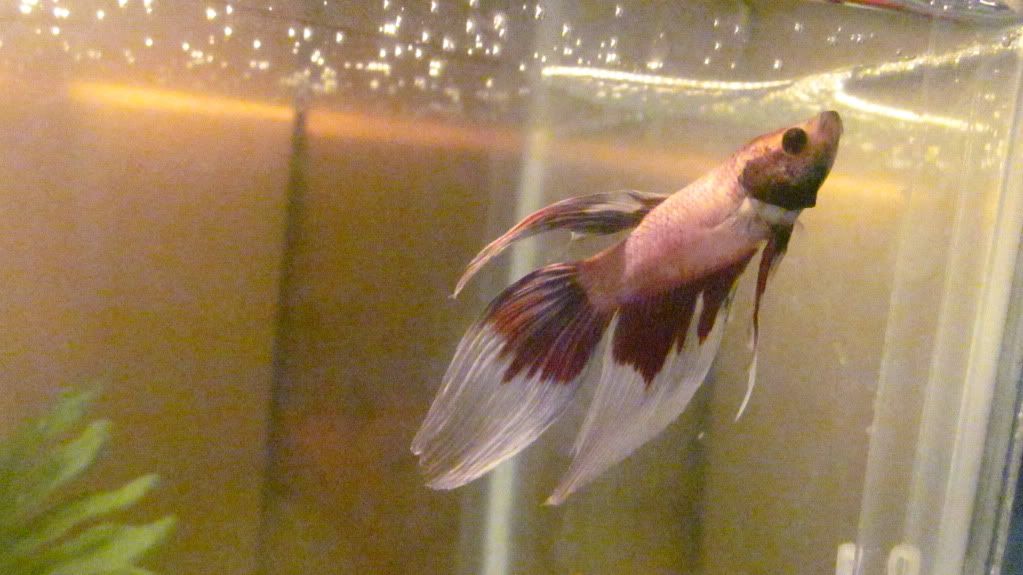 This is Navajo. He gets really excited about his food and has a favorite plant that I'll be shipping with him. He's a lovely butterfly.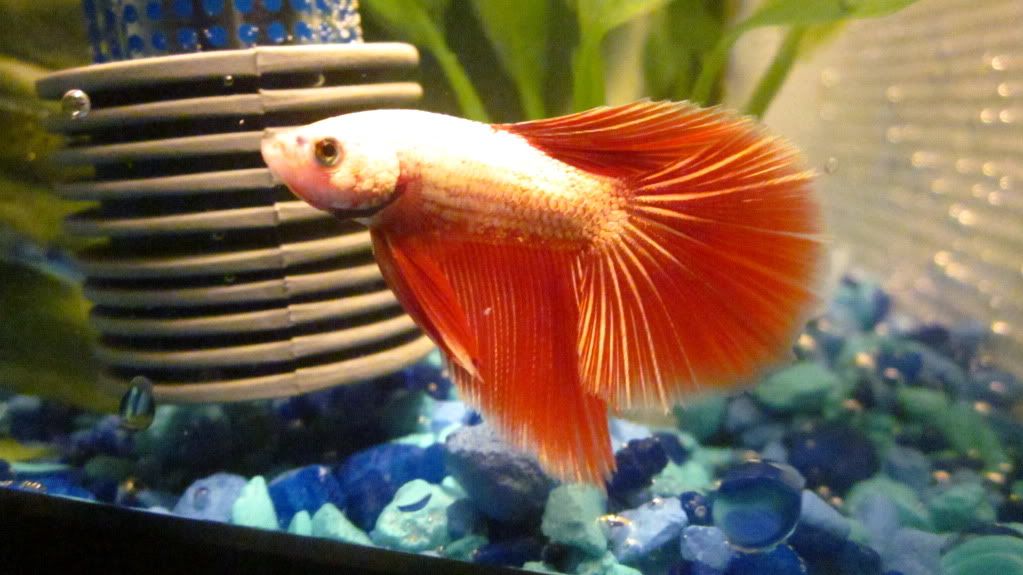 This is Viking. He's a tail nipper so his tail doesn't look quite like this right now- I'll take a newer picture later. He also needs a hiding spot, generally, but he's very friendly.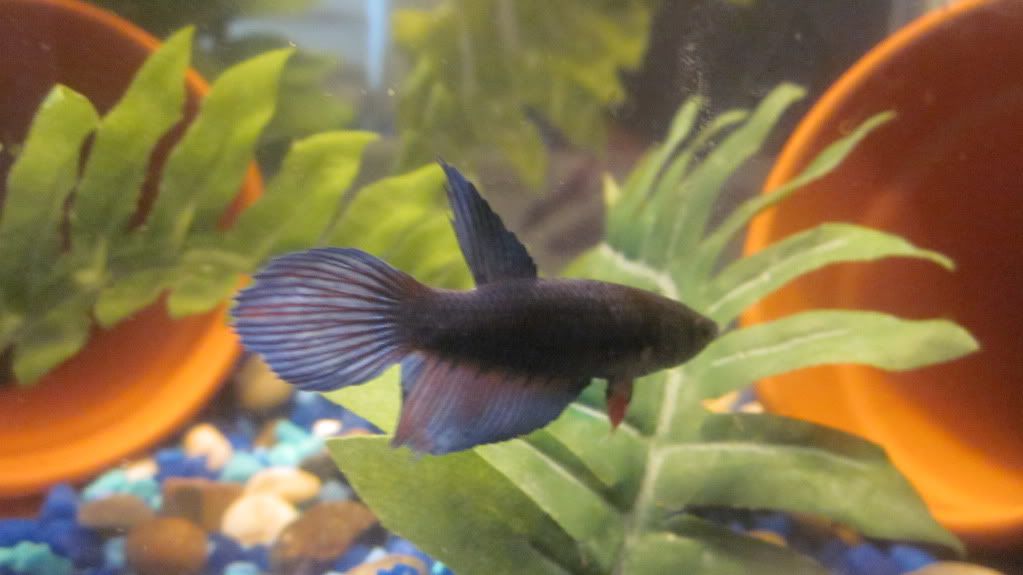 This is Charlotte. She's a very happy little girl but will NOT do well in a sorority. She's very dominate and tends to eat anything living within proximity.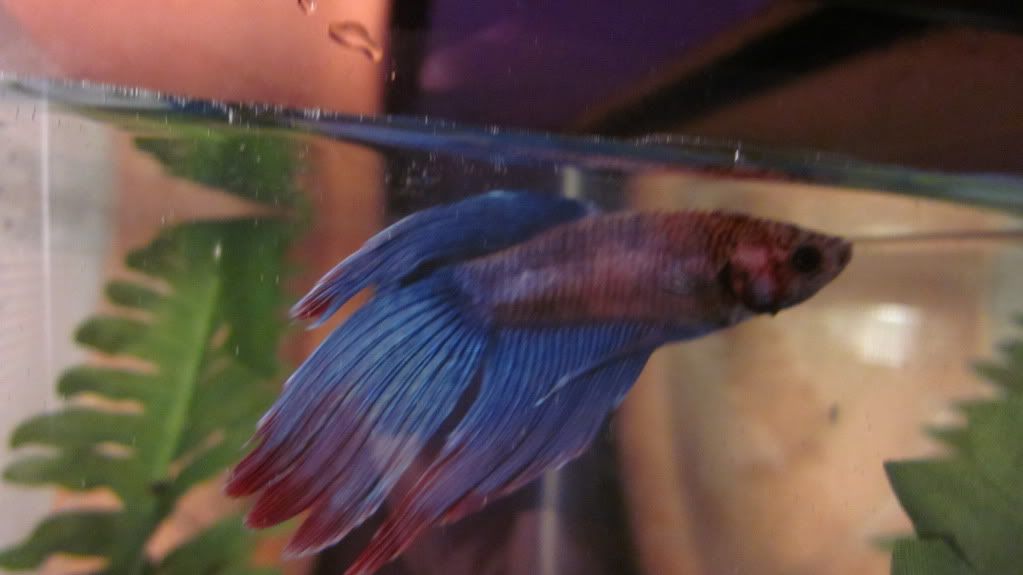 This is Atlas. He's not very pretty but he's been through a lot. He was pale gray when I came across him. He likes eating and playing and doesn't jump very often.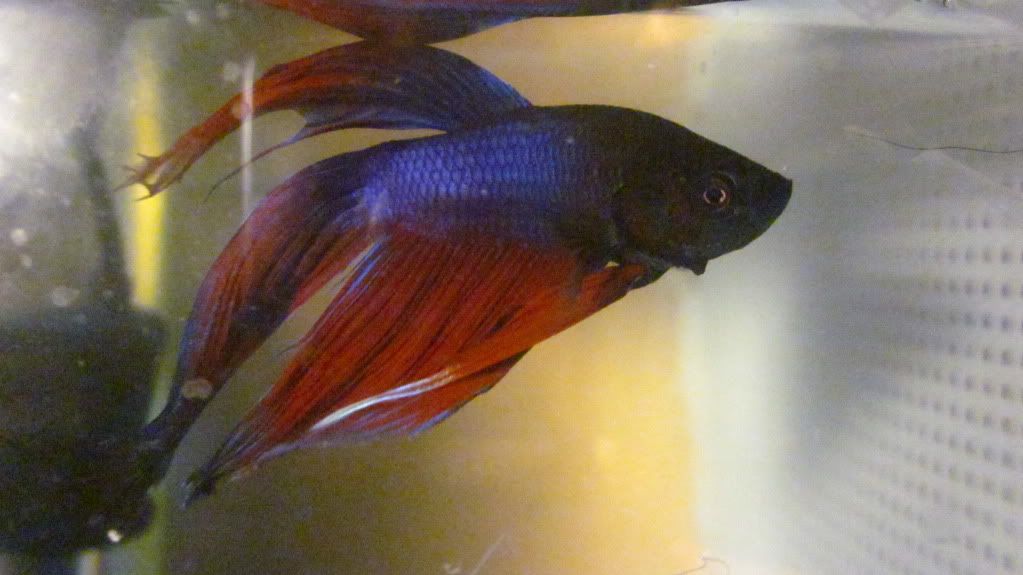 This is Bangle. He's more green now but with the generally same colors. I'm going to take a guess and say he's an older fish, because he's very calm and very sweet, doesn't flare a lot. He does love chasing fingers though.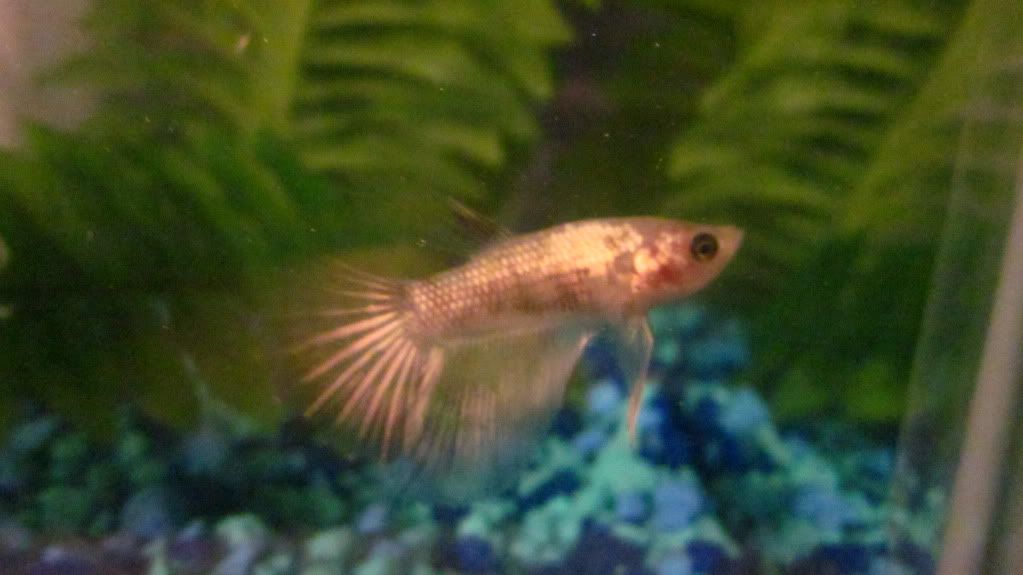 This is Tristan. He's pretty much the sweetest little boy you will ever know. He marbles a lot too, especially since this picture- I'll update with a newer one later- and has much more black. His anal fin has also become a deep red.
That's all for right now. Let me know if you're interested in any of them.. it will be a week or two before I'm able to ship. Of course you can rename any of them that you like.
Also, I'm a bit of a protective mama so I'll be a little picky in who these babies go to. I never mean to offend anybody, but if I'm not 100% sure you're who I want to give my betta to, I won't ship. I'm super sorry ): I reserve this right though.