Discussion Starter
•
#1
•
I know this is a silly thing to get worried about, but I just had to check in with you guys to make sure everything is all right. Versace appears to have really chomped down on his tail (apparently common for HMs) ... although strangely, it's only happening in the part of his tail that has been losing color and is now transparent (marbling?). The rest of his white caudal fin is fine and untouched. Weird, much?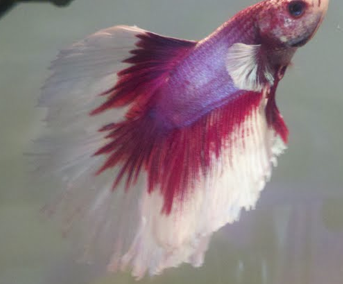 (see the transparence?)
He is high-strung and I'm not worried so much about the biting (although advice on how to handle this would be appreciated!) ... mostly, I'm worried about the red streaks where the biting occurred, or a little farther up into his tail. They're tiny, but they scare me to death because I've already had to deal with fin rot and septicemia in my other babies.
It's very hard to see the red streaks in the pictures, but squint if you can... is it just because of the biting?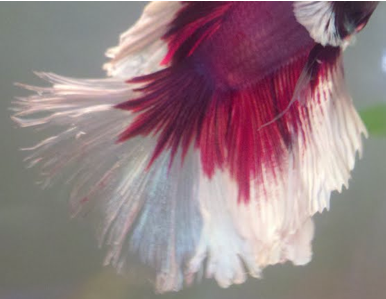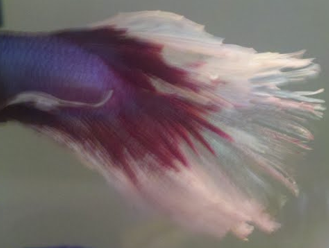 ANY advice would be appreciated! Thank you!​