Discussion Starter
·
#1
·
This is my first marble betta, and some of the coloring has me a little worried. It almost looks like he's red beneath the teal, almost like it's bruised? Or is he just a little translucent? And the red spots around his head, they look like actual holes, not pigment...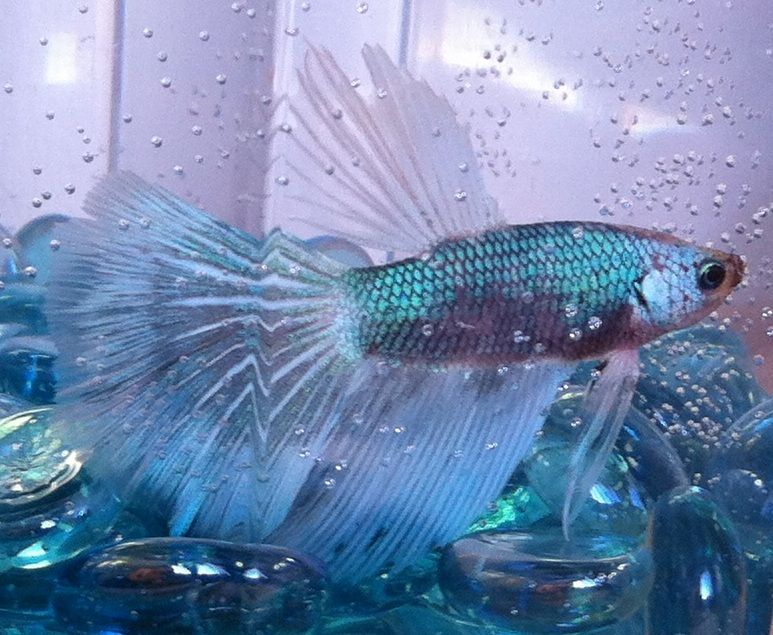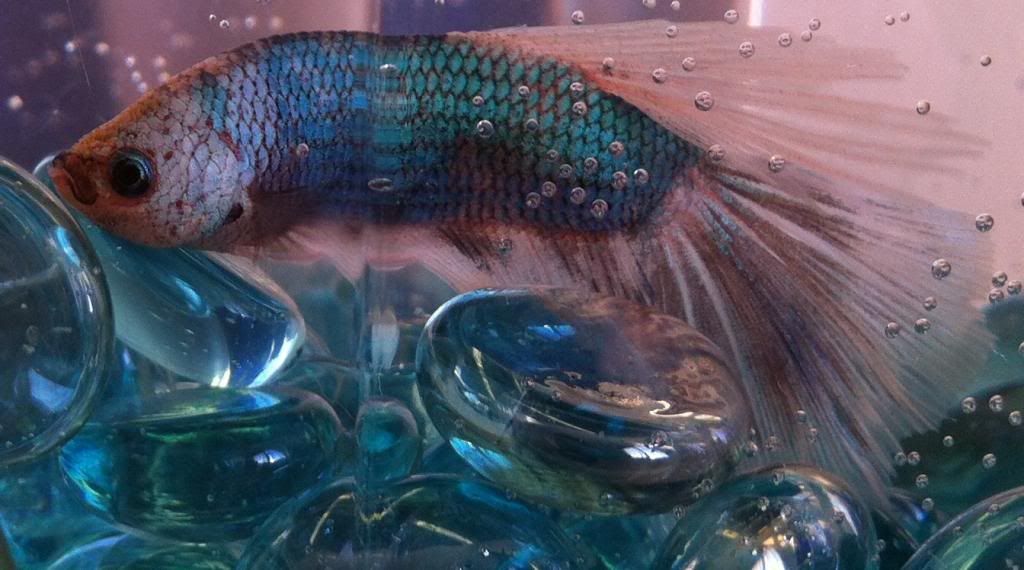 ...so if anyone could help me figure out if this is something I should worry about, please help. =(
At the time he was a little lethargic but I he was also new from the store, just the second pic makes him look really sad >.<. He's been moved to a new 10g that's split (so he has ample room and clean water and yes my water parameters are fine, the tank is snug at 77-79 degrees.