Discussion Starter
•
#1
•
After the sudden demise of my little blue Betta two days ago and my eyes welling up with tears every time I looked at his empty tank, my family advised me that I should go find a new fish to provide a home for. I needed to get more dog treats anyway, so off I went to Petsmart yesterday and that's where I found my new little orange fish, Cheeto.
He had to stay in his little cup a while longer after I brought him home while I thoroughly cleaned his new home. After I released him, he began checking everything out right away.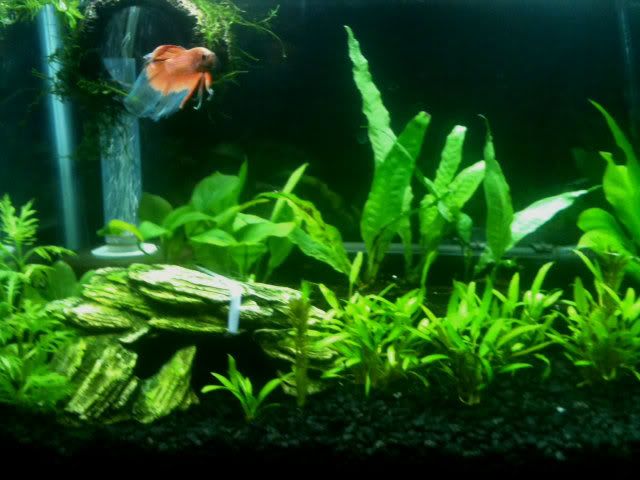 It wasn't long before he was zooming around enjoying his new digs.
Welcome home, Cheeto!