Discussion Starter
•
#1
•
Moon Shadow Betta Fish rescue was founded in the summer of 2011. I have always been an advocate for the proper treatment of betta fish and in 2011 I decided to take the next step by physically rescuing betta fish in need. I do my best to get sick or injured fish for free or for a discounted price, but that isn't always possible and I will not leave a fish in need behind! At my old house I was able to house up to 12 rescues at any given time, unfortunately in my new apartment I can only take it 5-6 rescues at any given time.
I will take in a rescue, rehabilitate him or her, and adopt them out to a forever home! I never ask an adoption fee for my fish, though I do ask a discounted shipping fee if the adopter lives out of state and the betta needs to be shipped (Note: I will not ship all bettas, only the ones who haven't had too rough of a road)
Currently I have 4 rescues in my care:
Patrick
Oz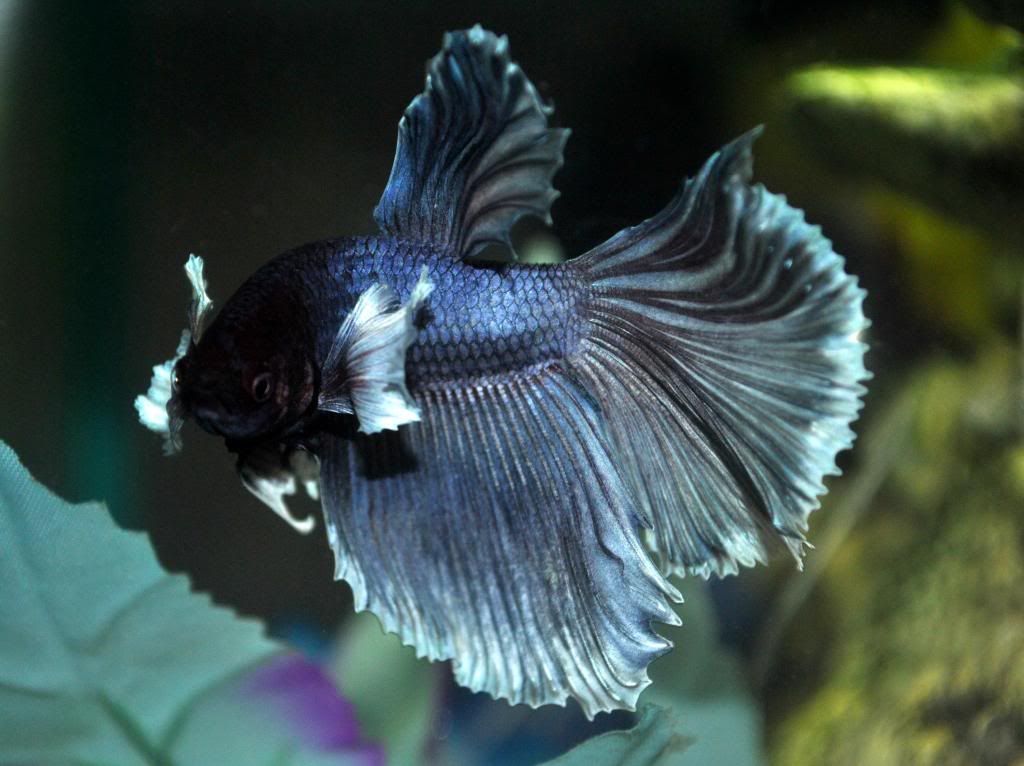 Boomer
Whiskey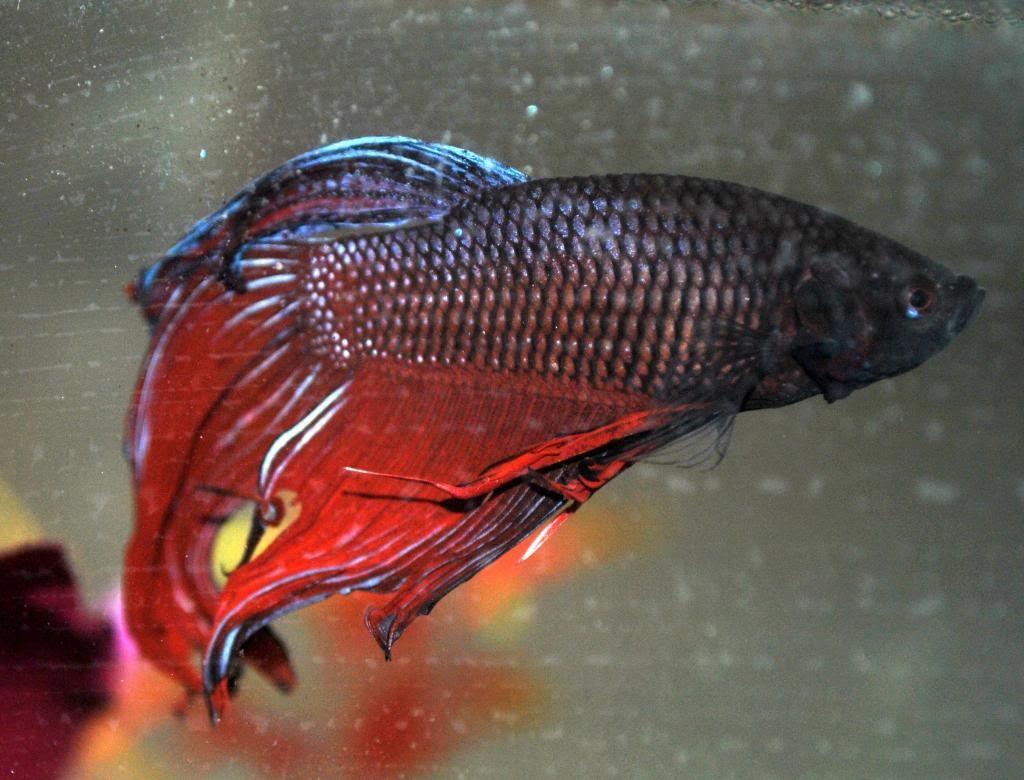 They are all in fabulous health now! Oz and Boomer have homes lined up and will be going to those homes this week. I have decided to keep Patrick, I am just so incredibly attached to him, I don't think I would be able to part with him at this point!
I also have 3 beautiful pet boys that weren't rescues!
Lemon-Doodle
Norbert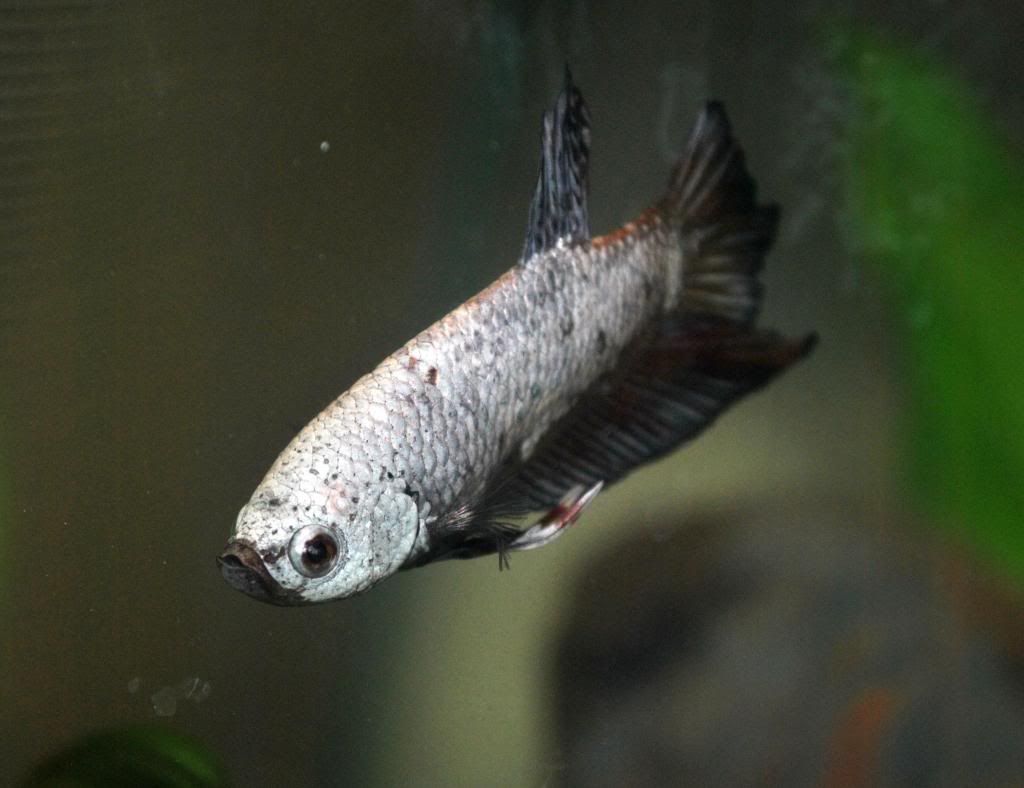 Apollo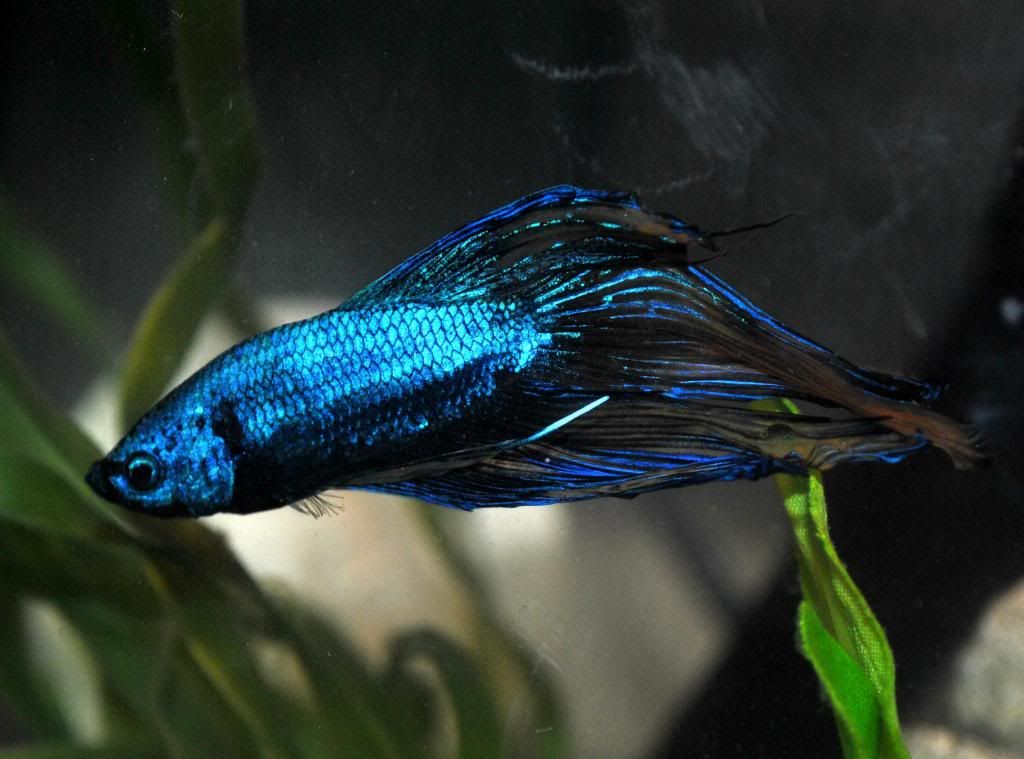 I have finally gotten the 30 gallon tank in my kitchen back up an running after a mass die out last month! I have recently begun restocking it slowly with female bettas, got some really really lovely ones at petsmart the other day, they had just gotten their shipment in so i had my pick of the bunch!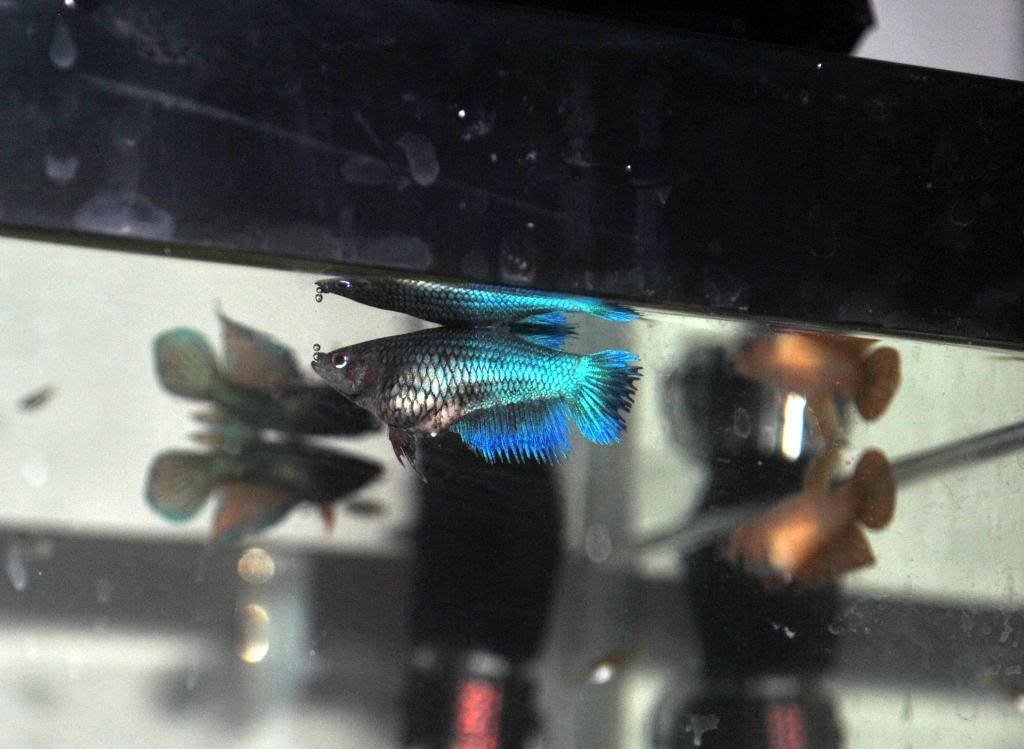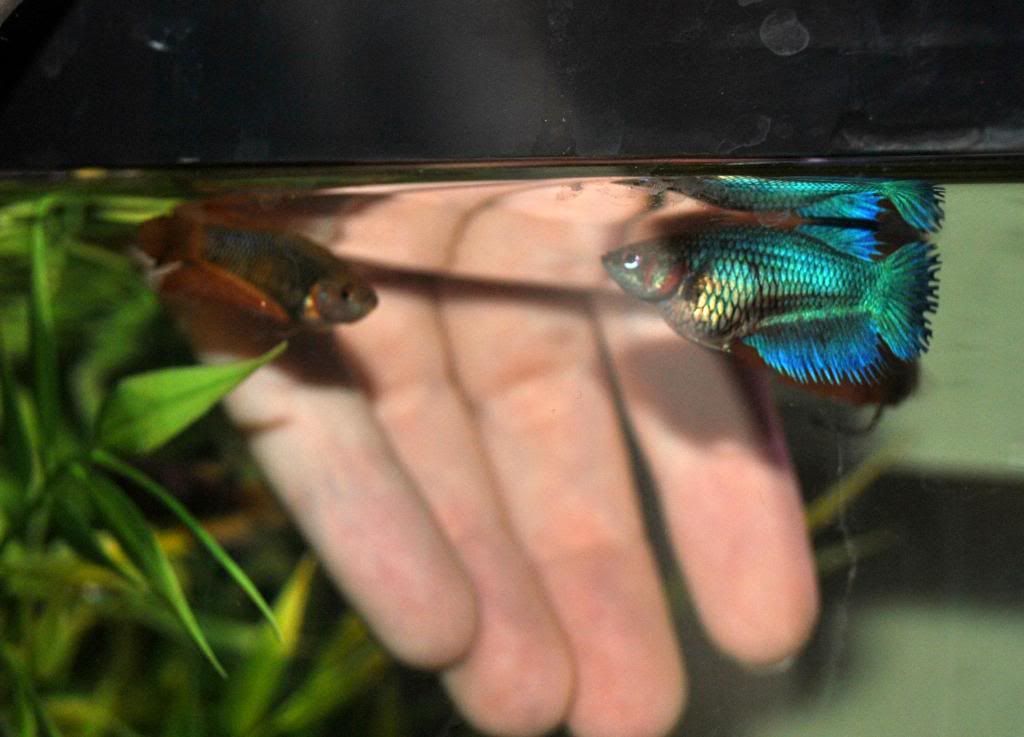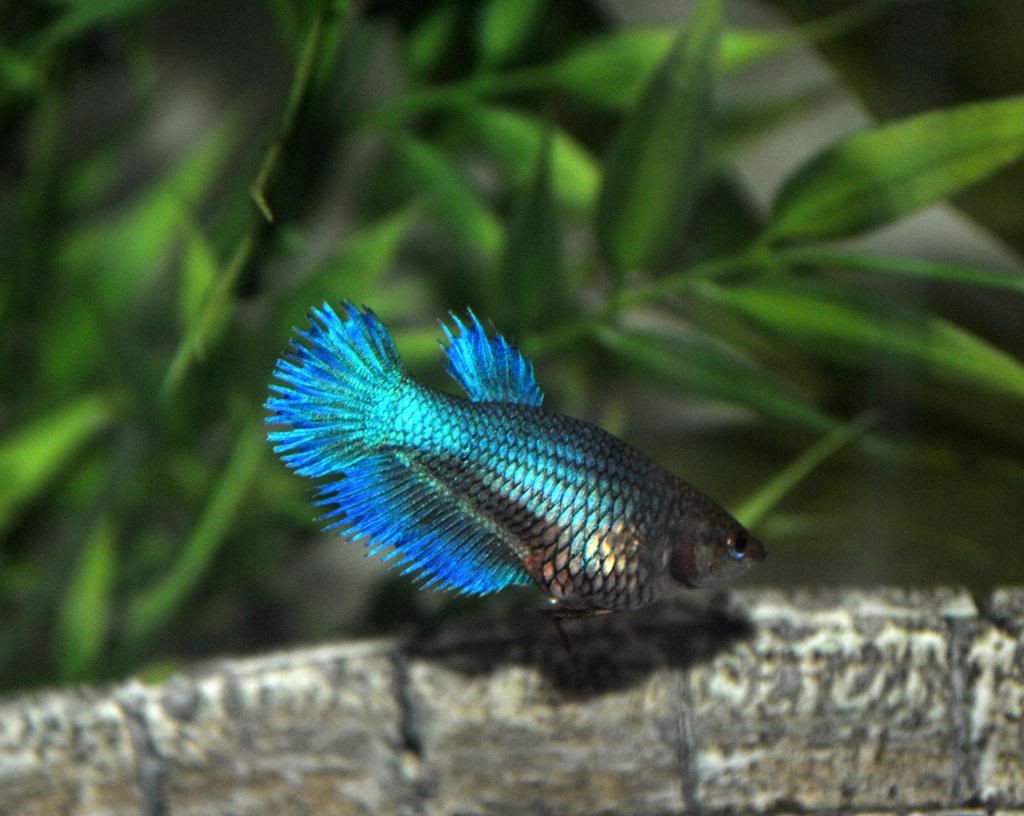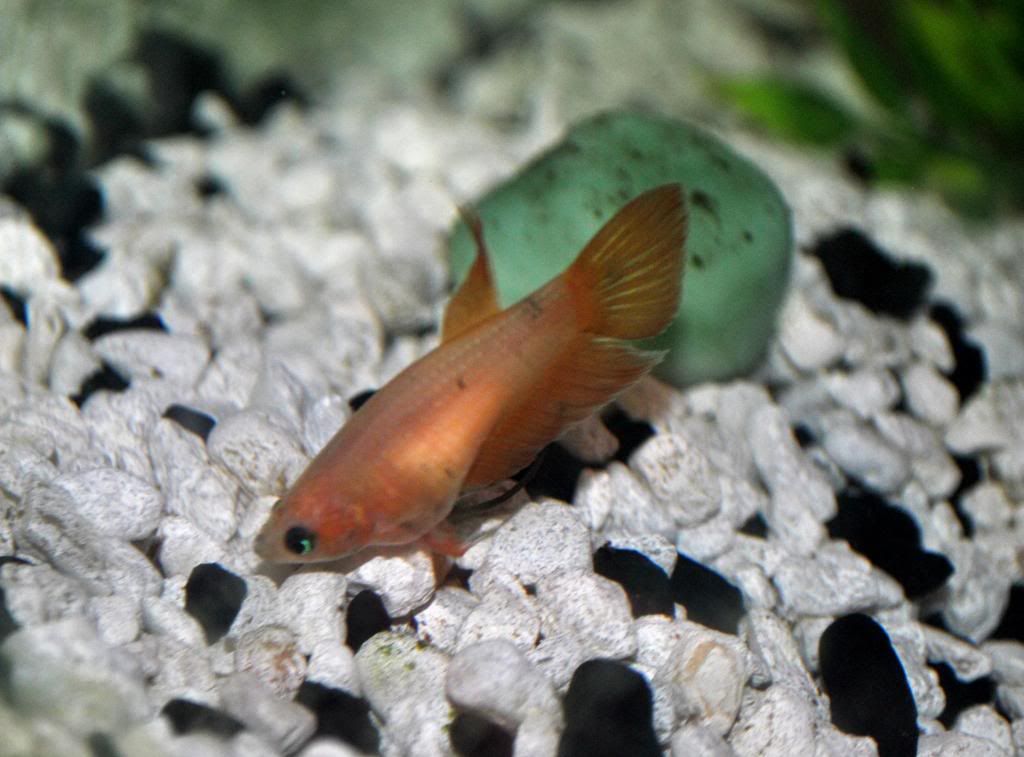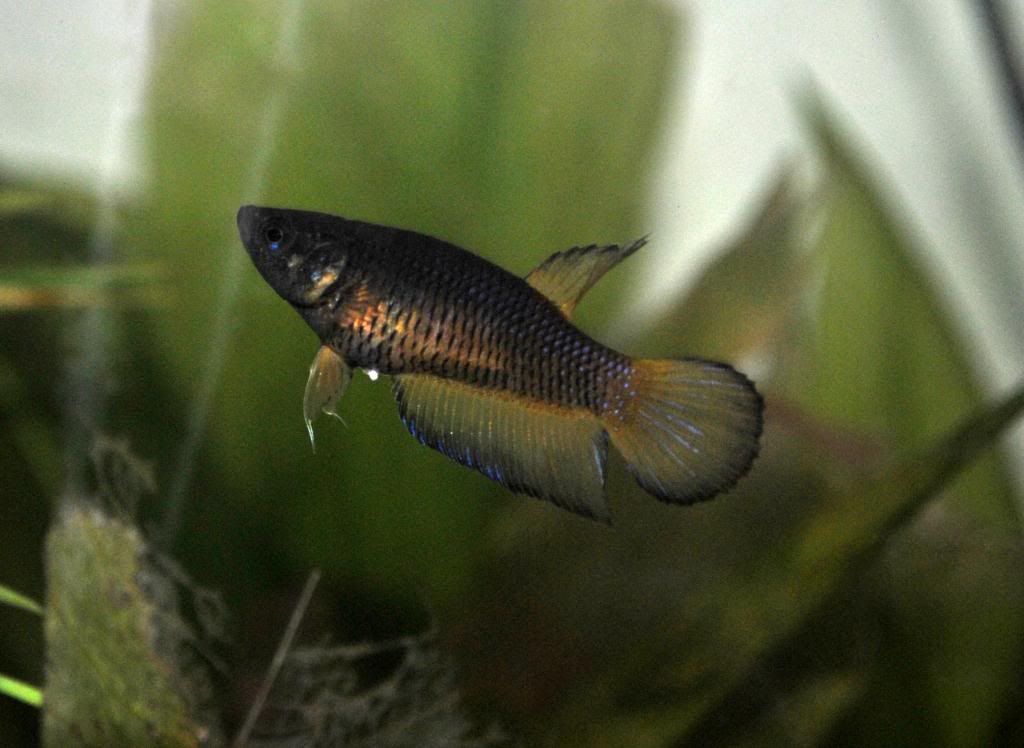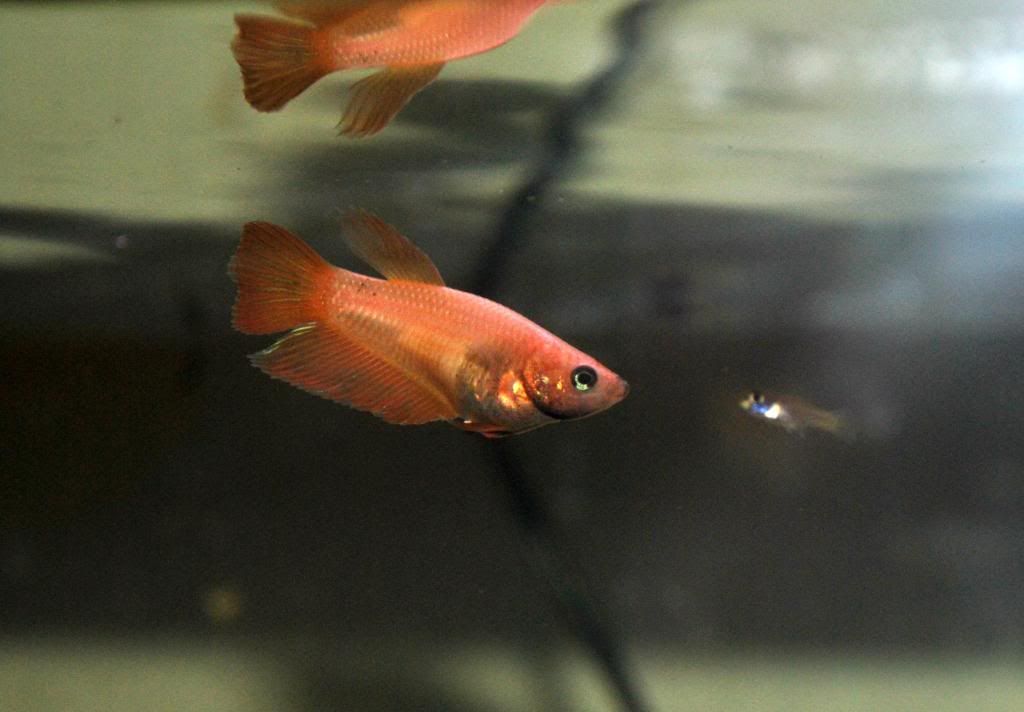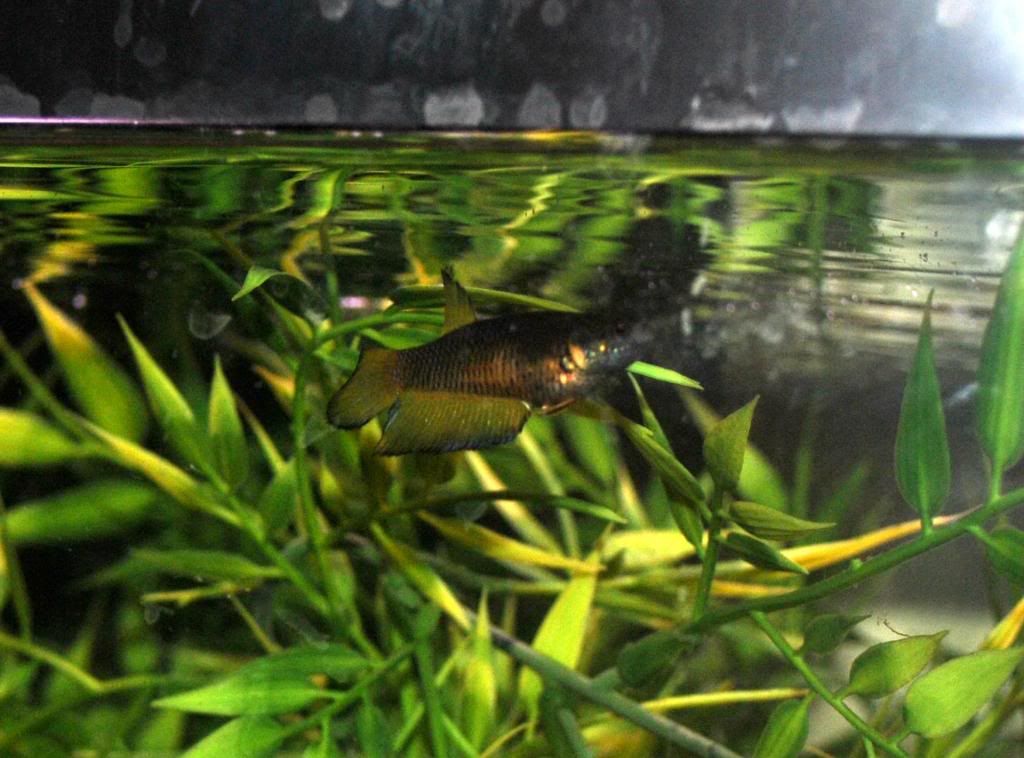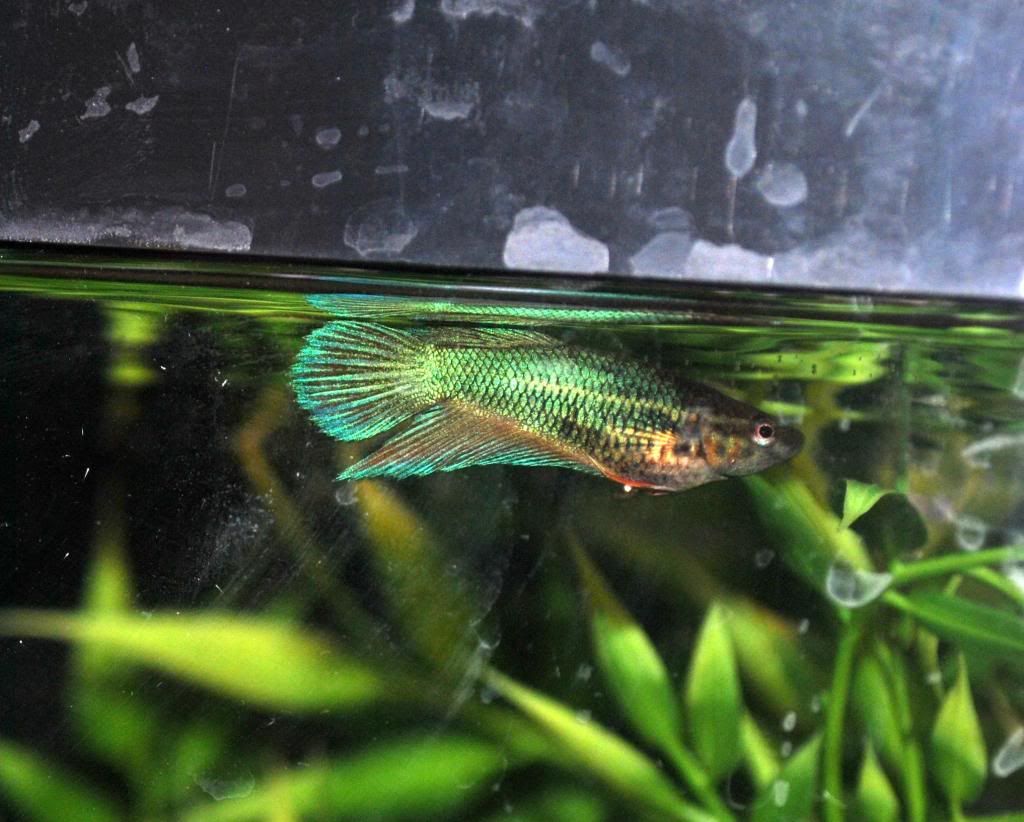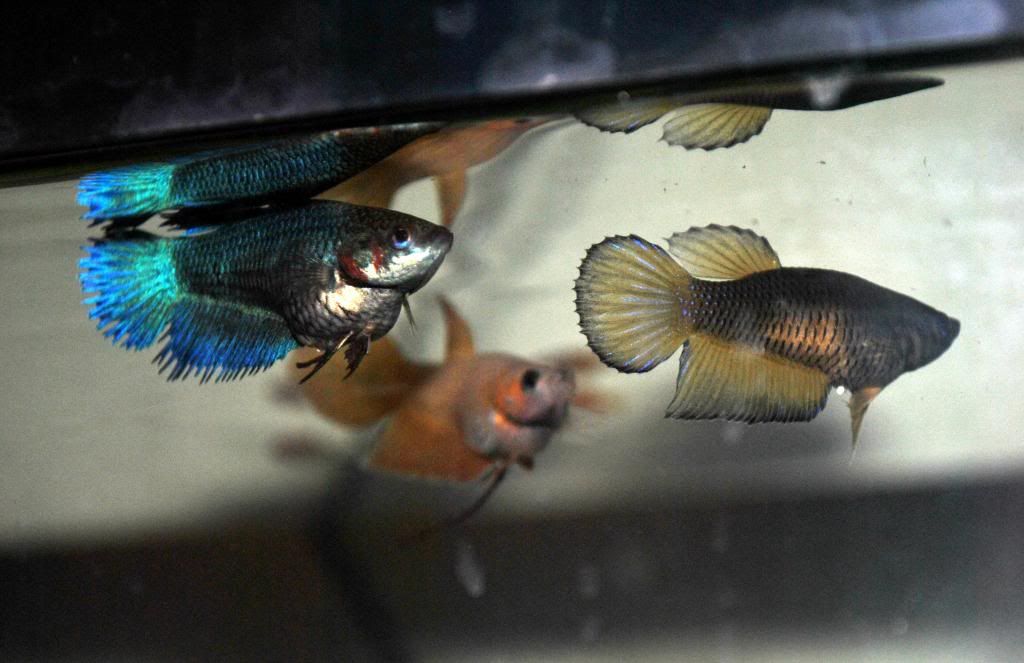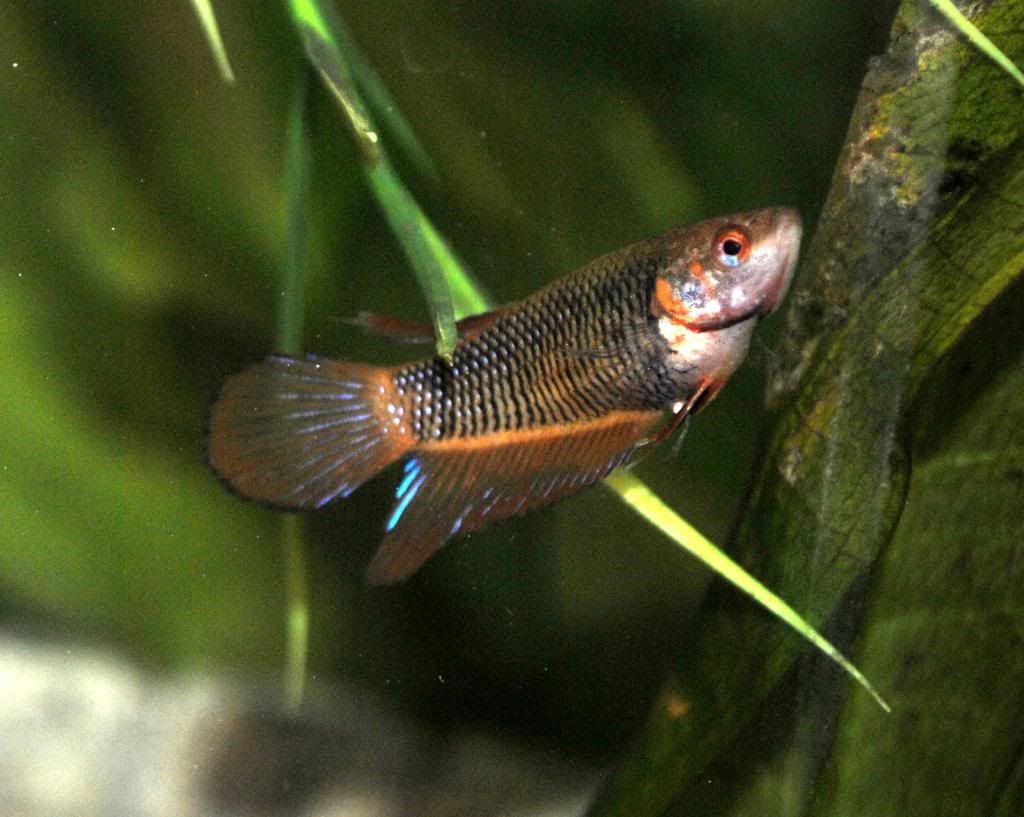 I was at petsmart today to pick up bloodworms, and spotted a little green/black marble HMPK boy who was there when I got Boomer over 3 weeks ago. I almost got this little HMPK back then because he looked so clamped and sad, but boomer really looked like he needed me more, and the little HMPK was so pretty (despite being clamped) that i figured he would be picked up pretty fast! I was shocked when he was still there today! As soon as Oz or Boomer go to their new homes and I have open space, I will be heading to petsmart to get him.