Discussion Starter
•
#1
•
Well, I lost my last boy Moonstone and I wanted to wait until my 5 gallon was fully cycled. My sweet, well-meaning, fiance got me a new fish before the tank was ready and I couldn't say no.
But, with my API water testing kit I am monitoring the water and doing changes. I have Nitrites and I am eagerly waiting for the Nitrates to come up now.
Anyway...
I just want to share the best pictures I have been able to get of my new boy, Comet.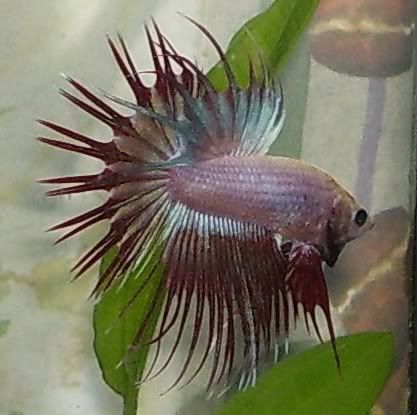 I think this is the very best picture, taken on his second day with me.
He has a big flaring beard!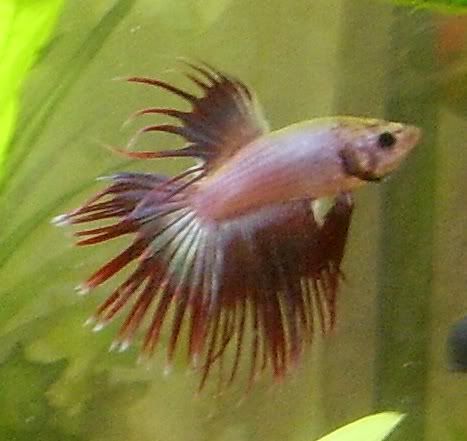 He has some shiny blue tips on his fins too.
And here is a shot of his tank. The water is actually a light tea color, from the Indian Almond Leaves I got off ebay. As you can see, I needed to clean the algae before taking pics. LOL
------------
So, what do you think of him? I know he isn't as great as some of the really fancy aquabid Betta boys. But, I do like him!
Is he a Cambodian? And is he also the butterfly pattern? (With the blue on his tail I mean.) I know it's not the 'ideal' butterfly pattern, but I think he has it. Correct?
No matter, even if he is 'just' a multicolor I love him! <3