Discussion Starter
·
#1
·
I've got to take the plunge at some point, and I'm very excited to give breeding a try. My first choice met with an unfortunate heater accident before I could start the process, and the male is recovering. Luckily I had a back-up couple that was next on my list. If I'm successful with this attempt I do have a plan I want to pursue, so here's hoping.
I read everything I could find on the matter and tried to replicate the 'typical' starter setup with the 10 gallon tank using what was available. Some things are hard to find locally for me, and the big chain stores don't really carry them, but I'm getting there piece by piece. I think the hardest thing to find was the glass!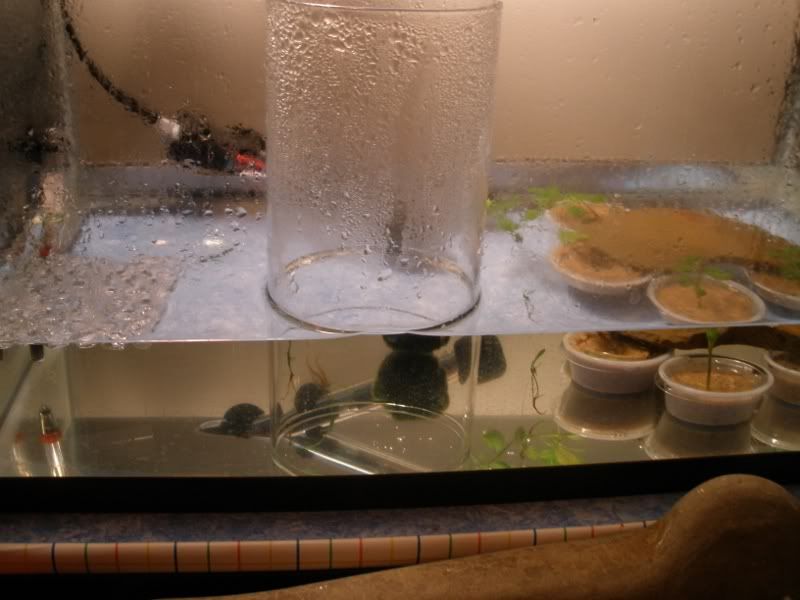 This picture was before I added the water sprite.
This is the male, Feodor!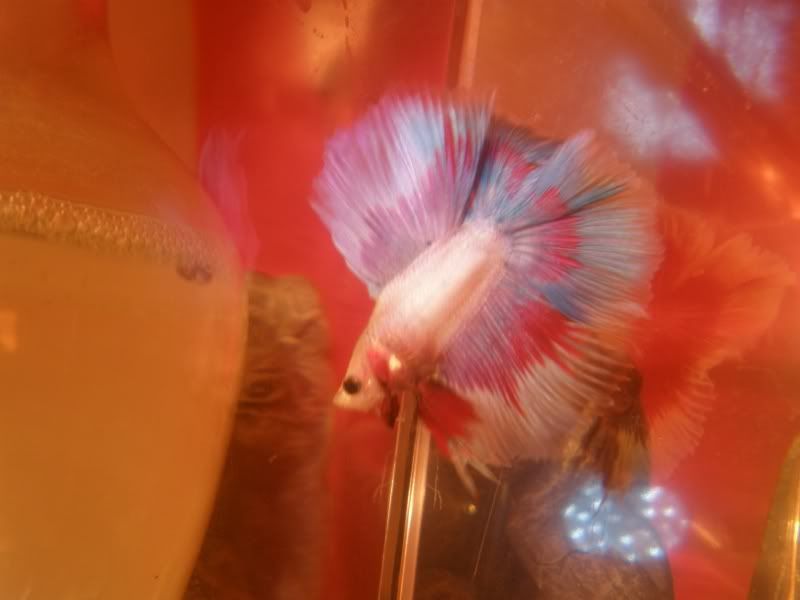 He's had a harder time than any other male I own with learning to build a bubble nest. I had to coach him prior with a piece of bubble wrap which he loves. Oddly though when I put him in the spawning tank he ignored it and started building it on the back wall. :roll: I hope he gets it straight before we start.
And this is the female, Sunset!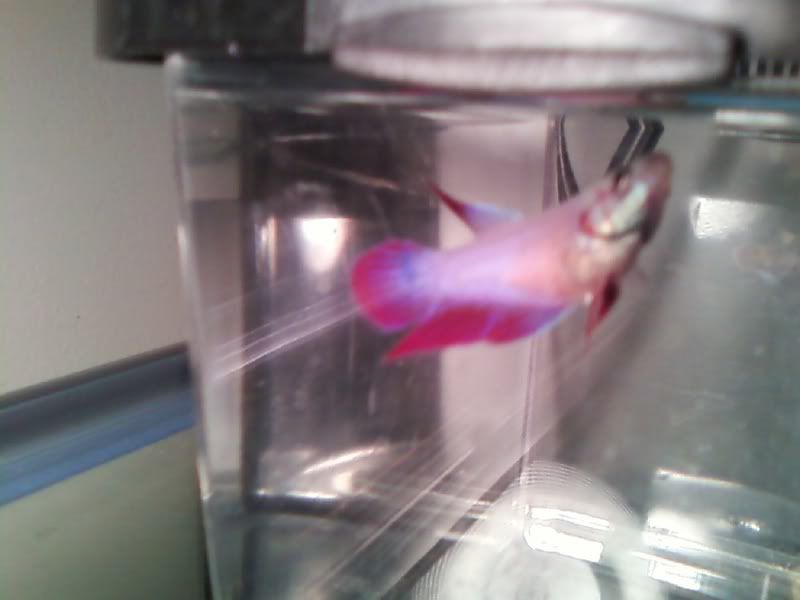 She's got a great temperament and doesn't seem interested in hurting him thankfully. She was acting ready almost as soon as I put her in the tank.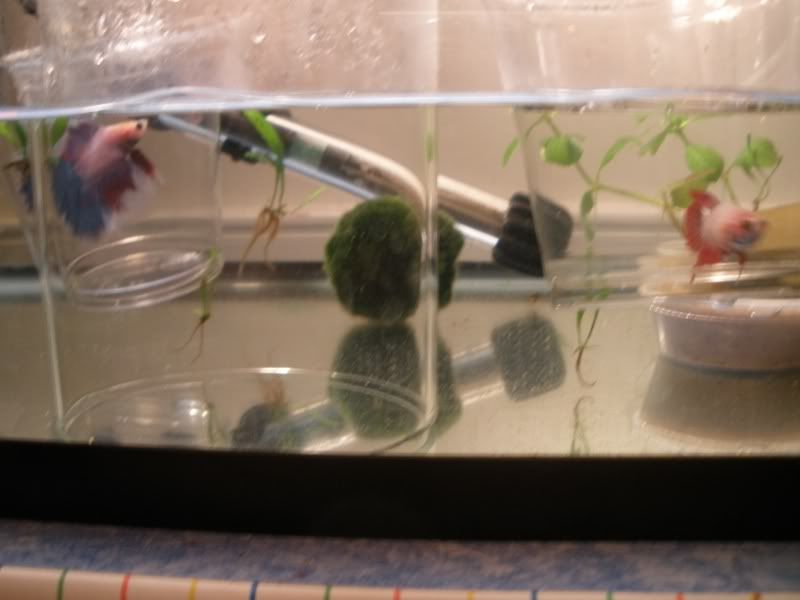 Snapped one pic of them acclimating before she went into the glass. They're covered and resting for the night. I can't wait to start in the morning. :-D I've been planning this for quite a while and had to keep delaying for various reasons, so I'm glad I finally get to give it a try. I'll be trying to get videos of it if I can catch them doing anything interesting. Feodor was acting camera shy- I guess he has performance anxiety. :lol: