Discussion Starter
•
#1
•
Hi everyone.
I've been dealing with a case of cloudy eye with my male HMPK for close to a month now. There was a point about a week ago where it was quite swollen.. but has since improved. I've tried aquarium salt treatments... epson salt treatments and daily water changes... It has gotten slightly better but he still doesn't seem to be at 100%.
He was MUCH worse recently... but he has never lost his appetite... just a bit of energy.
He lives alone in a planted 5 gallon tank that has been set up since 8/12. I upgraded him from a 2.5 gallon in August and had him in a 2.5 gallon prior (I got him in 1/2012).
Ammonia-0
Nitrite-0
Nitrate-5-10
pH ~7
Diet- frozen food (brine shrimp, blood worms, etc) NLS betta pellets
I do water changes every week... normally.. have been doing them more often recently due to the eye issue.
Until yesterday his tank was VERY heavily planted and didn't leave much room for swimming really... I had a massive anubias plant on driftwood in there and he spent much of his time hiding in there and I would only see him when I fed him at night.
Yesterday I decided to move the anubias monstrosity to my 29G planted tank and did some re-arranging. Now he has PLENTY of room to swim around and has been doing so today.. at least from what I've seen so far.
His one eye is still a milky color and is slightly larger than his healthy eye. I can see it moving like a normal eye, but it still appears to surrounded by fluid. I recently got a DSLR and have been able to FINALLY take some pictures of his eye.. which was very difficult to do with my old camera/his old tank set up.
Anyone have any thoughts? I did use flash for all of these, but you can see which eye I'm concerned about.
It's the farther away eye in this shot.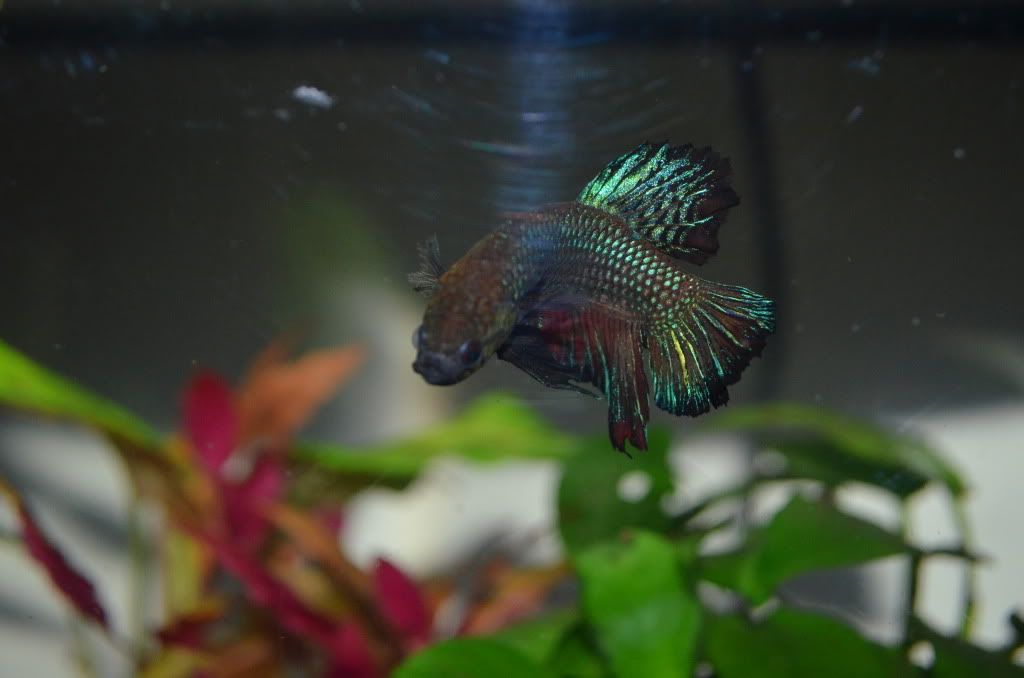 You can really see how one eye is white-ish in this one
This is the bad eye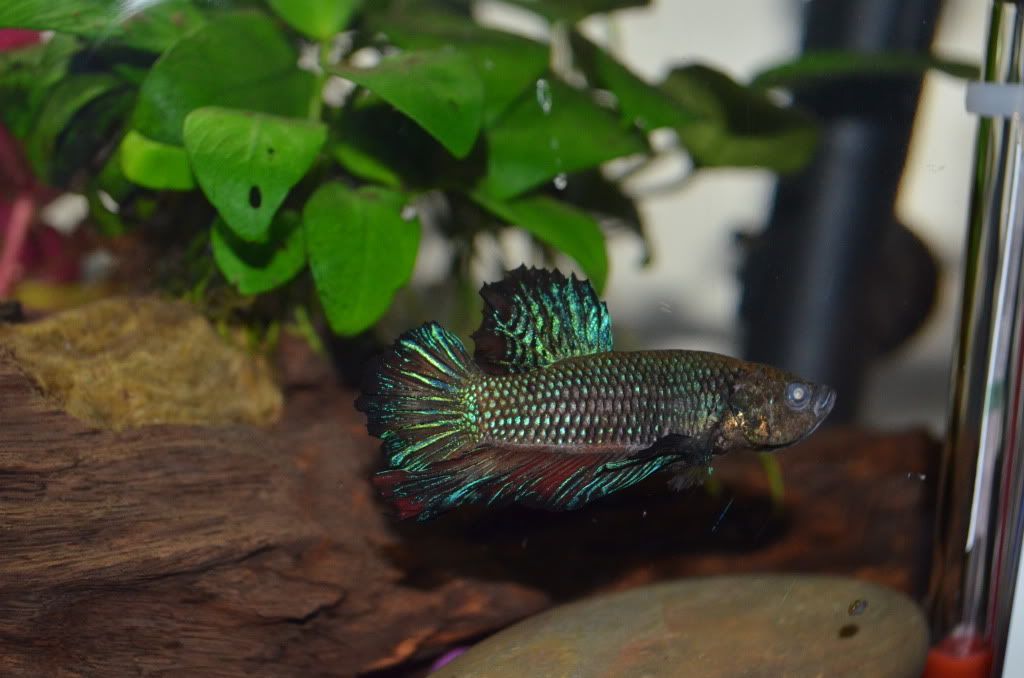 Blurry, but shows how the bad eye is enlarged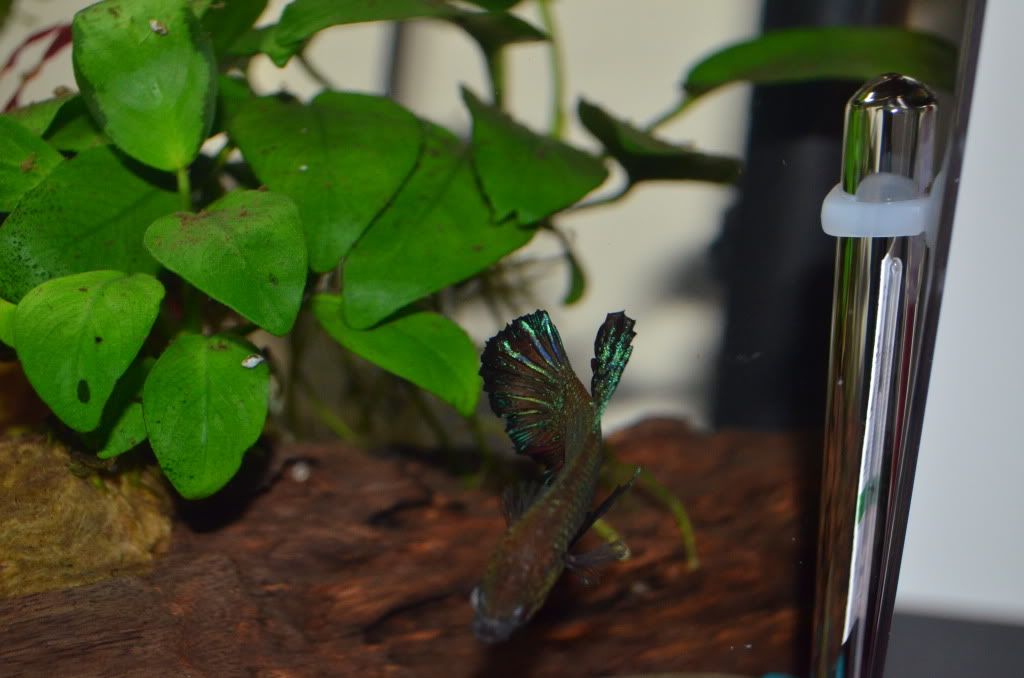 This is his good eye