Discussion Starter
·
#1
·
I got a new betta just yesterday, who I think had lost his coloring over the stress of living in a plastic cup on the shelves in Petco! :-? Even without colors, he looks so beautiful and I had to get him!
This is what he looked like yesterday morning!
Yesterday, not much more than an hour in his new home and he already started gaining some color to his fins!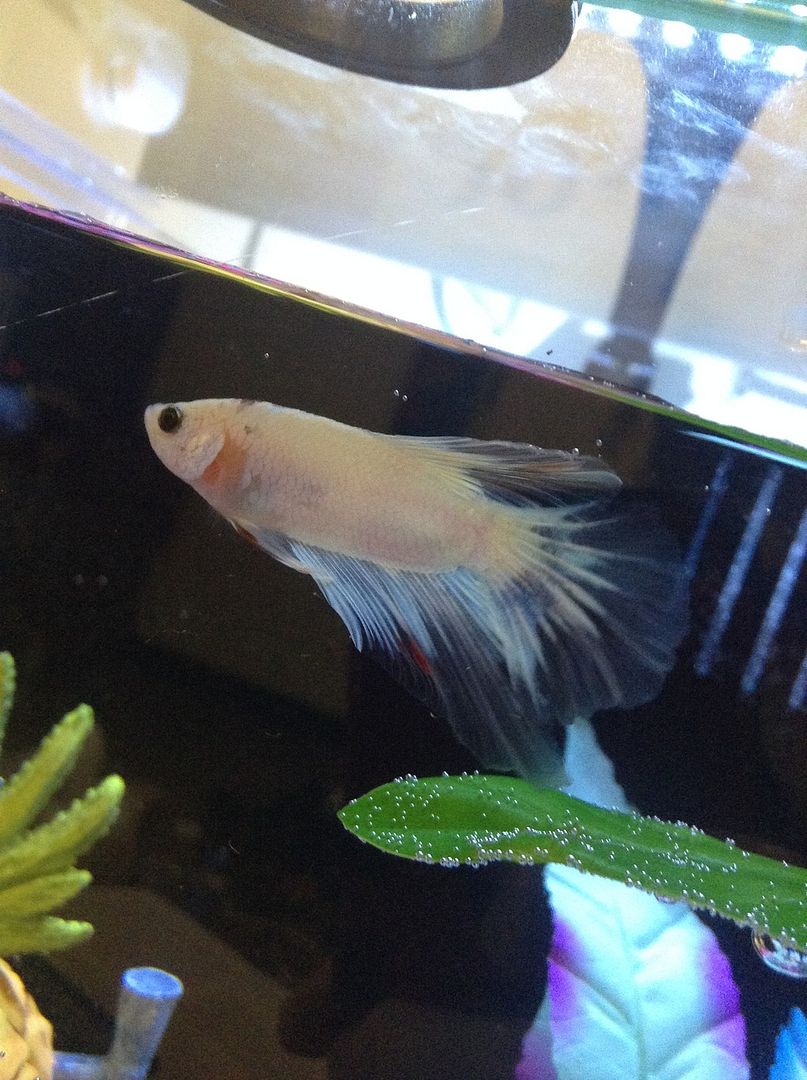 This is him today- still getting his colors back :-D
I can't wait to see what he'll look
I'm glad he's happy in his new home, and that I can see the physical signs of it
I still dont have a name yet, any ideas?