Discussion Starter
·
#1
·
I finally caved today and bought a new betta when I was at PetSmart. Although they had a bunch of beautiful males, I decided to go with a female and after carefully browsing through the selection, I went with this beautiful little girl.
Here she is in her cup: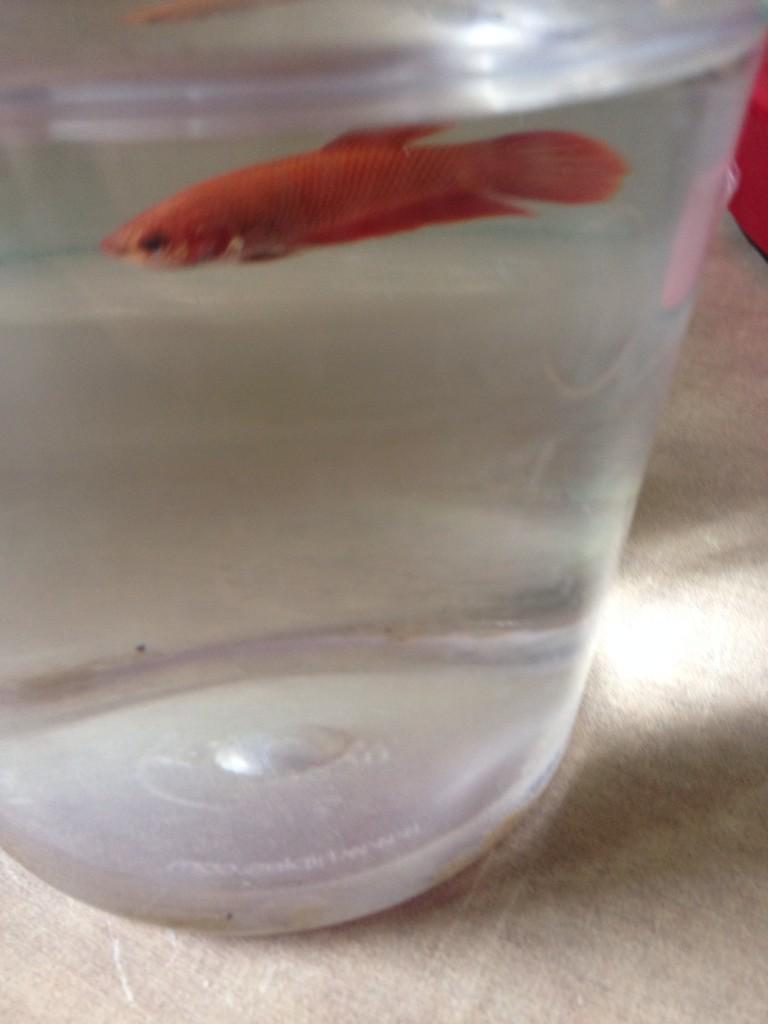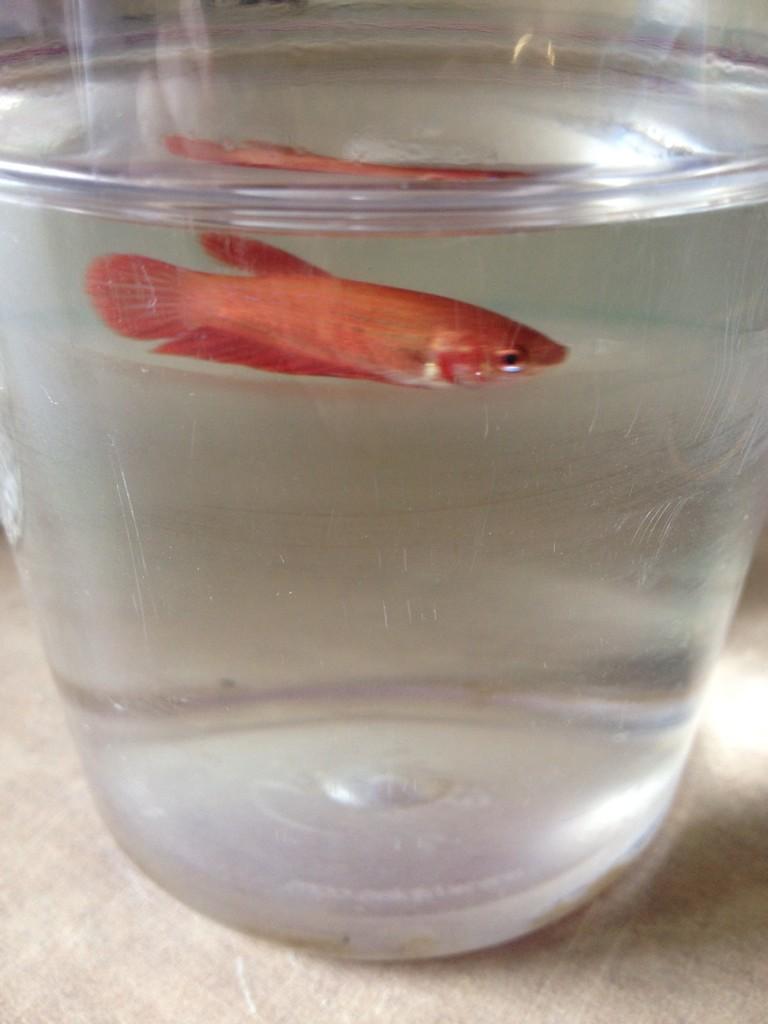 Here she is acclimating to her bowl (yes yes I know but I ran out of money on this paycheque to get a second 2.5 gallon tank. The bowl is heated. My eventual plan is to buy a 10 gallon and divide it for Toby and my new girl):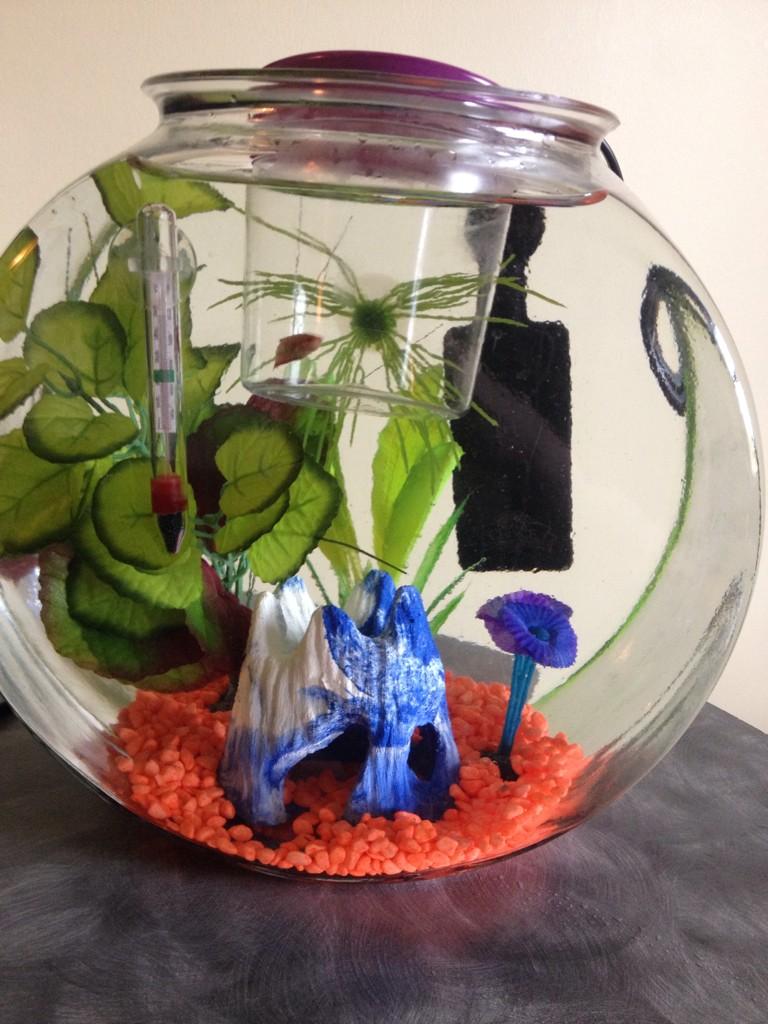 And here she is finally loose: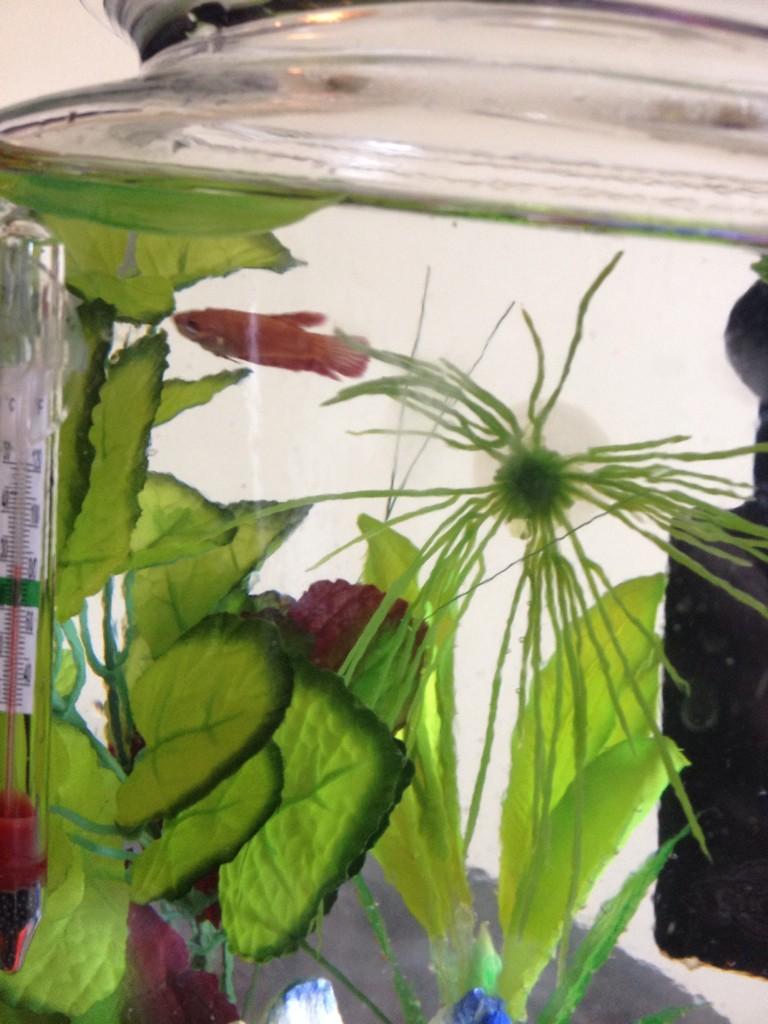 She's pretty active, exploring her new home. Earlier, she was actually blowing bubbles at me. Before I put her into the bowl, I fed her in her cup and she gobbled up the food immediately. She's a bit on the shy side but then again, she /was/ the only girl who reacted to my finger in the store.
And now for her name. It's a bit of a pun, I suppose. She's my new girl in the apartment, so I named her after the title character of the sitcom, New Girl - Jess. So now I have Toby and Jess~
And Toby got jealous while I was taking photos of Jess, so here he is in his newly decorated tank: