Discussion Starter
•
#1
•
So one of the locals was able to take me to take me to the hidden "fish market" which I called paradise and I was able to finally buy plants other than the amazon swords that I had in the tank for a couple of weeks. So I'm proud to show my new 5G NPT with my new HM betta (still thinking of a name). Enjoy!
Tank with just the swords (I was basically going to give up hope on being able to get more plants as none of the pet stores carried live ones):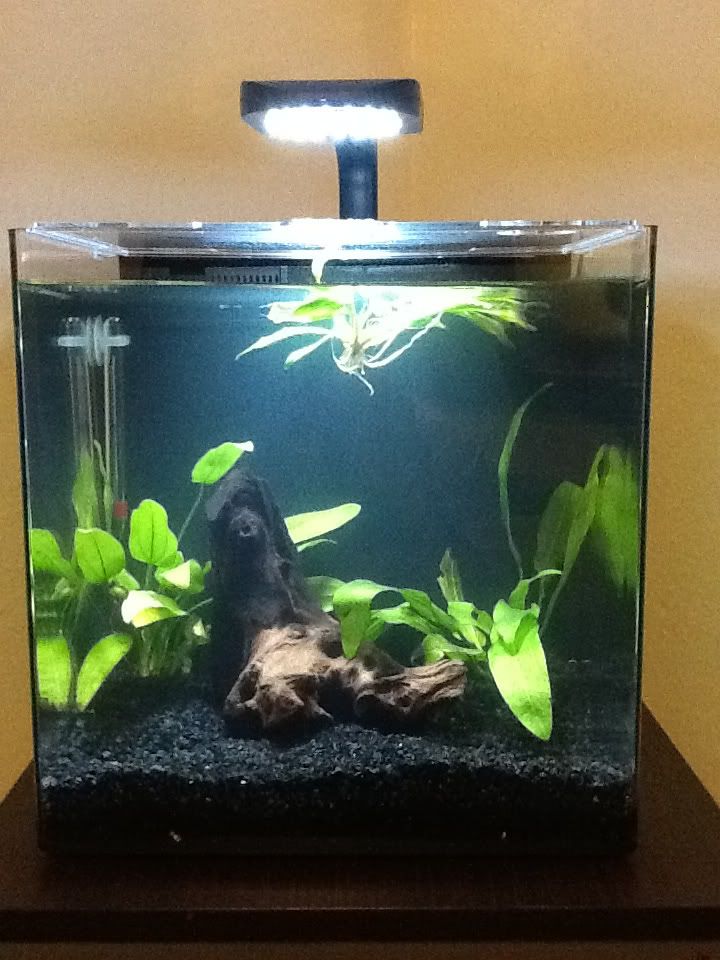 Tank as it looks today: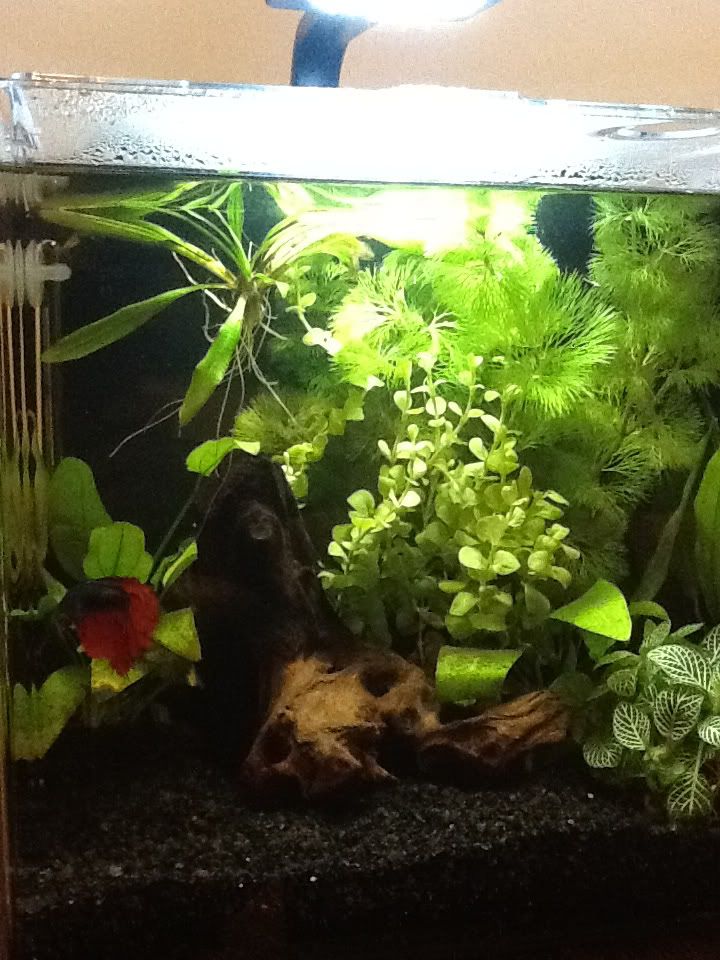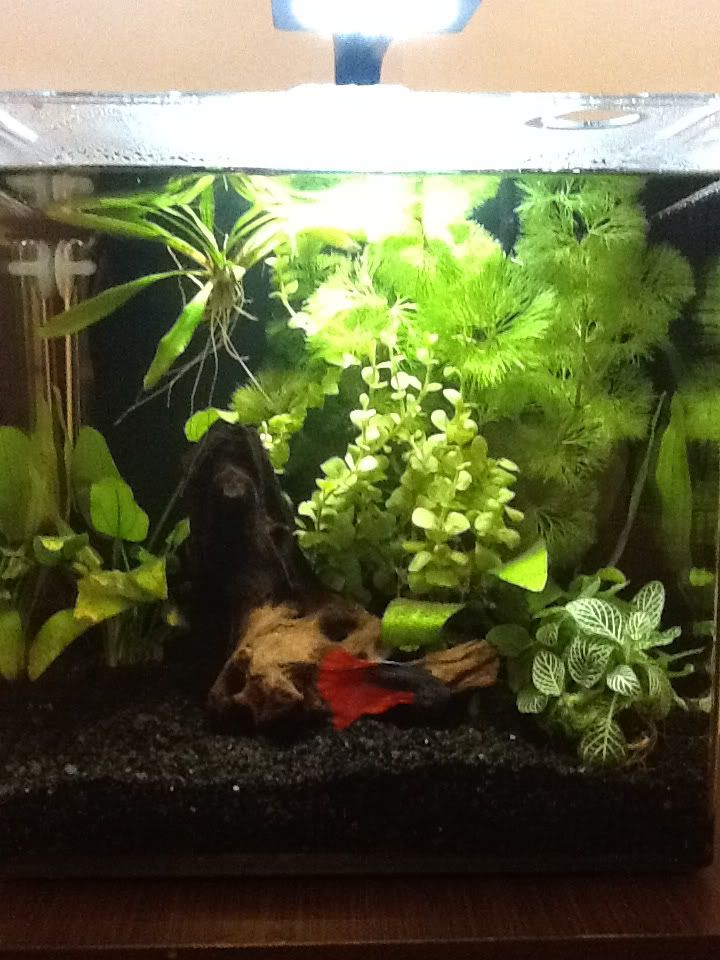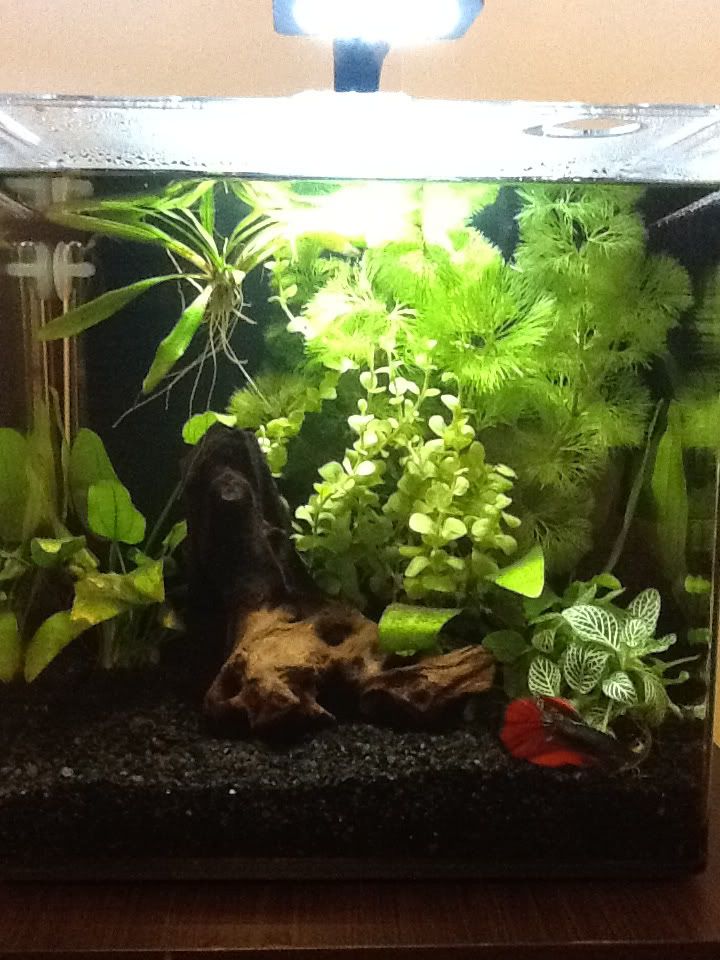 Can anyone tell me what the name is of the short plant on the lower right? It's really nice and the betta loves hiding in that corner, but I forgot to ask the guy selling what it was called.
Anyways, now I have to buy Doctor Z a similarly sized tank as his is pale in comparison (I did add more plants though, but he deserves more space).
Dr. Z's tank: