This is my first "real" tank. It is a 10-gallon and yes, it has been cycled. It is currently housing a male betta, four fish I can't remember the name of, and one remaining tetra.
Last night I found one tetra dead on the bottom of the tank. I don't think the betta killed him, as the little guy's body was completely intact, including fins.
This morning I found another one dead. He was sucked up against the filter! :-( I don't know if he got stuck there and then died, or if he died and then floated too close to it.
The remaining tetra is sluggish and staying at the top of the tank with his mouth to the surface. What could be wrong?
Oh - one more question. What is this fish called, I bought four of them and promptly forgot their name (the one on the left):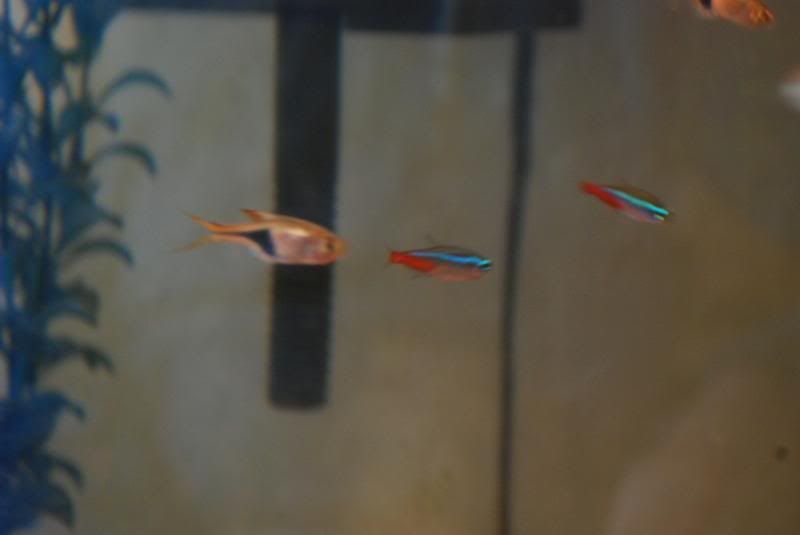 The mystery fish are doing very well, by the way. Betta is not bothering them at all.
EDIT: Nevermind, the "mystery" fish are Harlequin Rasboras! Not an easy name to remember, I'm not surprised I forgot.