Discussion Starter
•
#1
•
Everybody says that title. If it's a lie, I don't want to hear about it.
We've known we wanted a girl for a long, long time. Like since we started with bettas. Like...since July. We planned on setting up the tank first, but then we saw...
....her.
HER. Her, because we haven't named her yet since we're not sure which character to name her after. The cup said crowntail female, and she had only JUST gotten into her cup at the store. There were a couple other crowntail female there, but she was the fiestiest. We love her, (well, duh) and she's so darn blue.
She's already flirted with our delta tail paradise. He flared back, which was ridiculously cute.
Here she is!! What do you think? I suppose she's average. But she's ours, so I don't care <3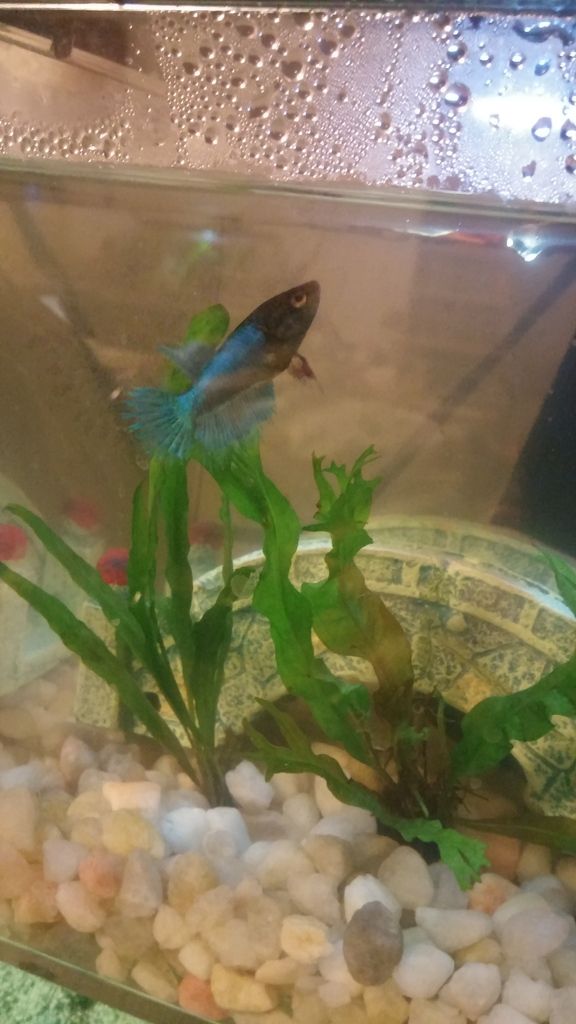 ps. I know it's addition and not edition in the title. Sigh. Can't edit it!