Discussion Starter
•
#1
•
I saw the one. After Aqueous died I knew one day I was going to get another, and that day came around a week ago - wednesday.
After buying an awesome driftwood piece for my 64g tank and making my way out I saw this little guy. A beaten up betta in a community display tank that was wiggling all fins at me, I knew I had to get him. Unlike most fish in the display tanks, he was for sale - yay! $30 reduced to $8 (with a discount card that my LFS has as I've spent $1000 at the store since getting the card... at the start of march :surprise: ) I was walking out with my school bag, driftwood, wavemaker and a new betta. Lets just say the walk - or jog - home would of looked interesting, at 2pm along a major roadway lugging everything around...
A week later - oh, and an upgrade from the terrible designed internal filter, a filter unit from an "all in one tank" and a sponge filter... now just one canister - I have a beautiful betta that slowly healing.
Naming wise, nothing has come up yet. Thinking of calling him Solution (something sciencey), Shrimp Devourer or after one of my favourite Anime(s?)... ¯\_(ツ)_/¯
Already my rasboras are more active, they more likely to come out of the plants and swim around the tank... Often alone! Seen a significant decrease in the baby/adolescent cherry shrimp; but that was to be expected...
The fish in question... Sorry, photos taken on a samsung ace... can't find my camera...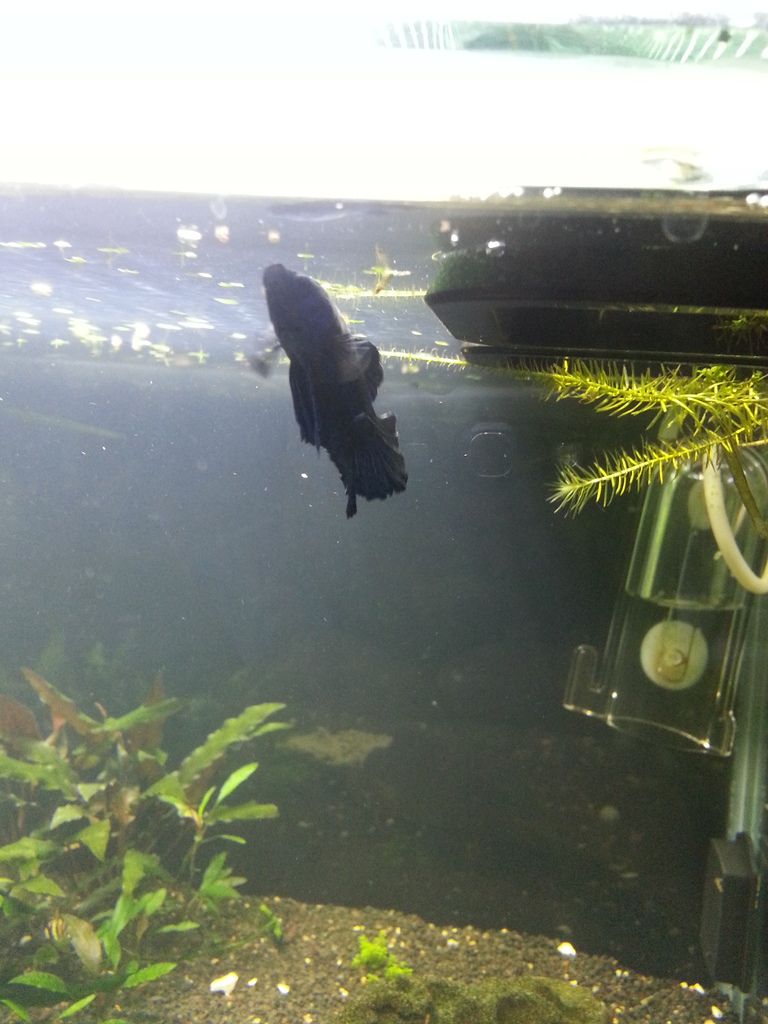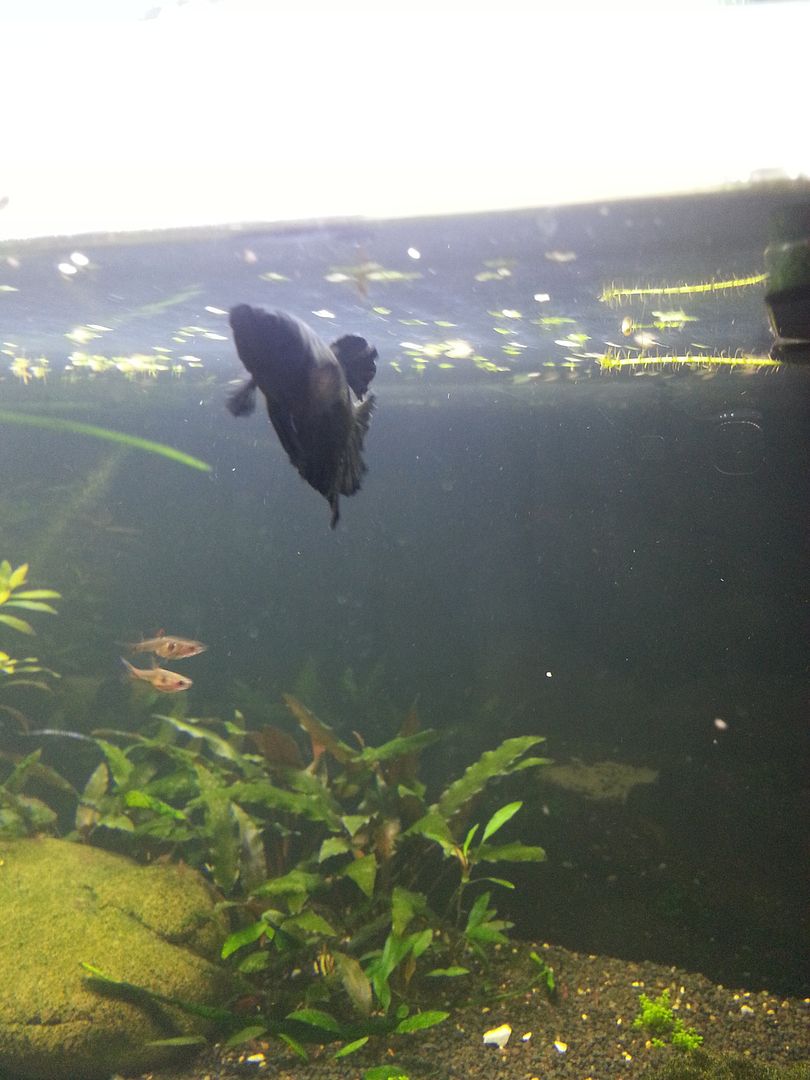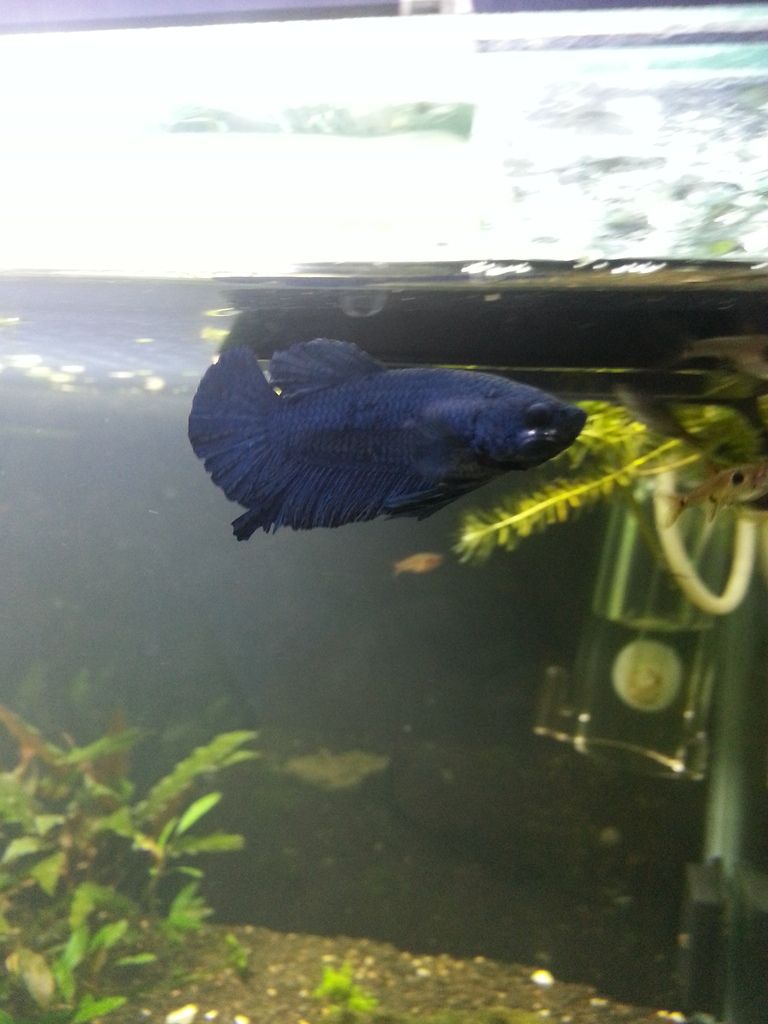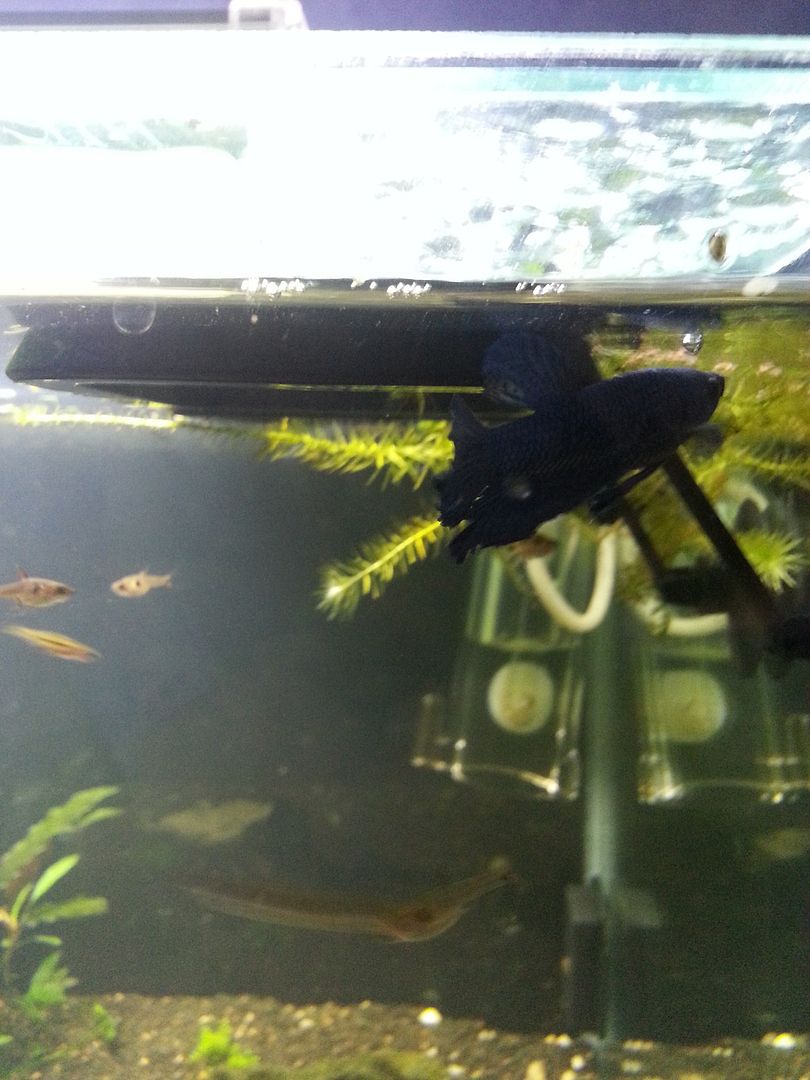 Obligatory pics of the home - cloudiness due to new filter: