Discussion Starter
·
#1
·
I just got my new bookshelf aquarium yesterday, and I found the perfect TV stand at Walmart to set it on. I've now got it all set up, and Comet is already swimming around exploring. <3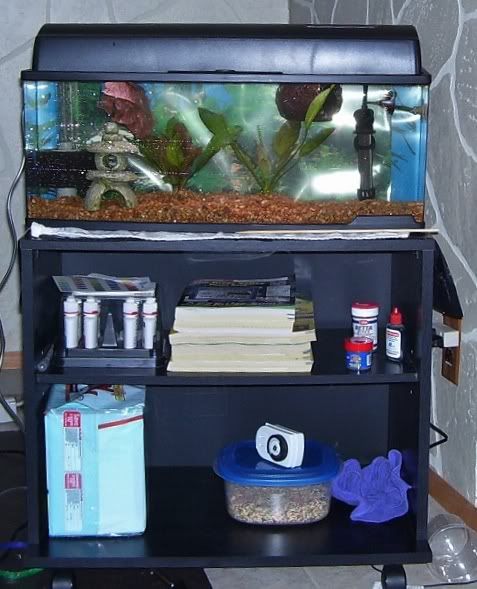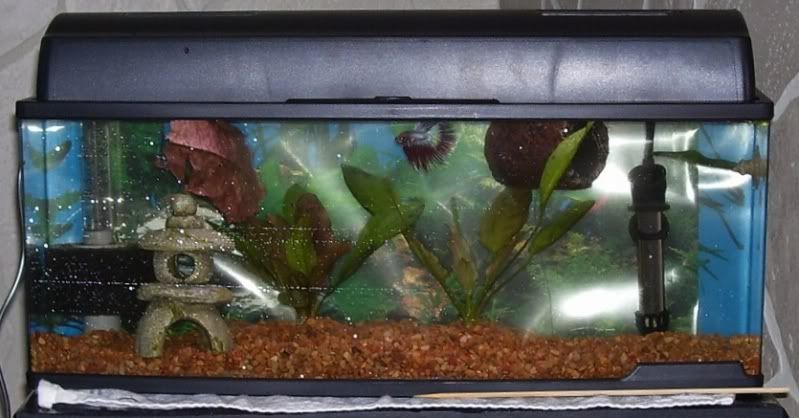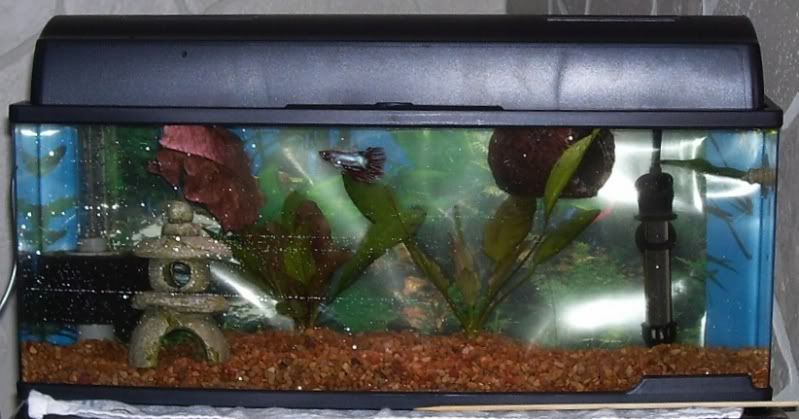 The first picture shows the tank on my stand. Already full of stuff, lol!
I will be getting some new plants soon, but they will be quarantined first. I had to cut the tube from my sponge filter down a bit since this tank is shorter than my last tank, but it seems to be working just fine.
Well, what do you all think? I already love it! It just gives so much more space! It is only 6.6 gallons (25 liters) but the length makes it great. So much more room than my 5 gallon even!