Discussion Starter
•
#1
•
I got an Axolotl for my brthday, and moved him/her into the thirty gallon after rehoming the goldfish. It is so neat watching this kid!!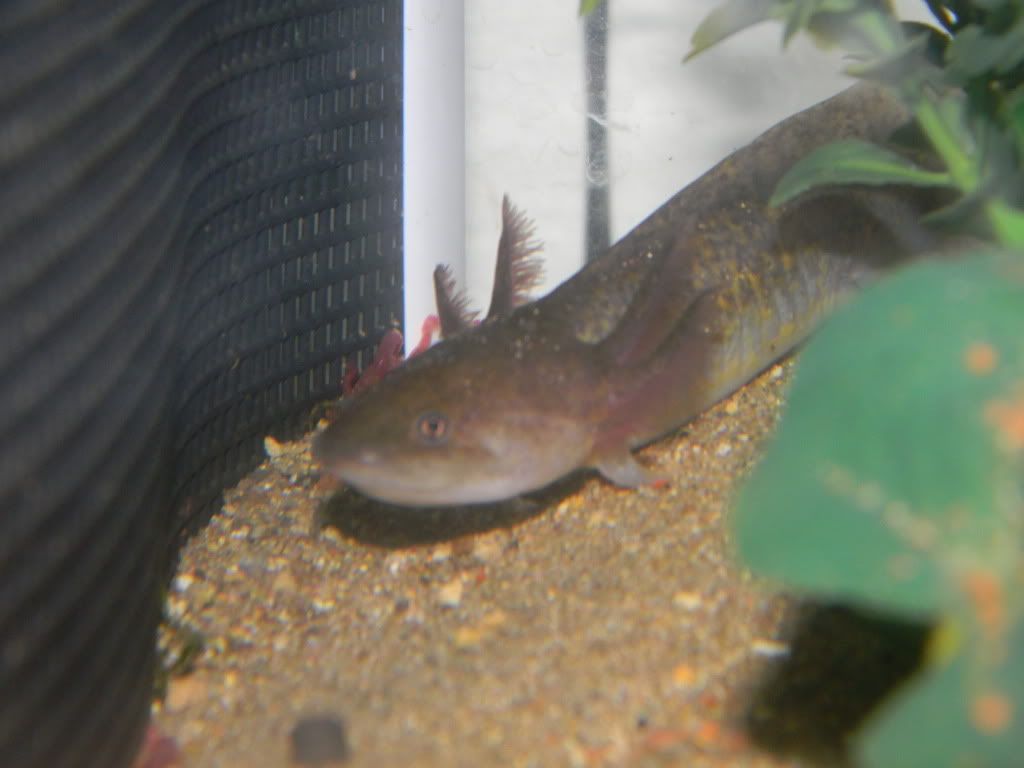 This is the only picture i have of it so far, this was taken in a ten gallon that i was splitting for my bettas (but hadnt put the heater in yet) so he stayed in there over night while i cleaned the thirty gallon tank for him.
I named him Toothless... X3 It has been done, i know, but i dont care. It is just too cute!!!
So everyone, meet Toothless, my wee baby axolotl! :3