Discussion Starter
·
#1
·
so the day has arrived...
female has been released into male enclosure. male is currently building bubblenest.
goal from this spawn is to create fry that look more like the mother.
female: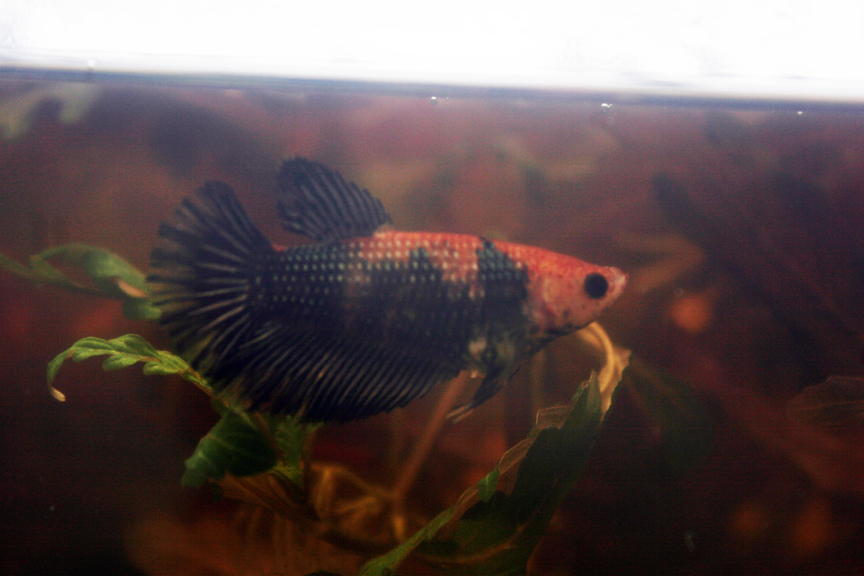 male (photo from breeder):
as you can see, the male is completely dark, but im not particularly worried because he has the identical layers to the female (orange, black, copper, and white). hopefully will get uniform F1s across the board.
edit: 15 minutes after introduction, she's missing a chunk out of her caudal and dorsal fin. superficial wounds. good thing i cant put her in shows, or i would have been piiiiiiiiiissssssed.