Why Does My Baby Have Stripes?​
There are a few reasons for this. Juvenile fish need to hide in the wild so they don't get eaten! Horizontal stripes or Stress Stripes are not always an indicator of stress for baby fish, especially when growing up. These fish use horizontal stripes as a camouflage system and as they increase in age, their colors come in.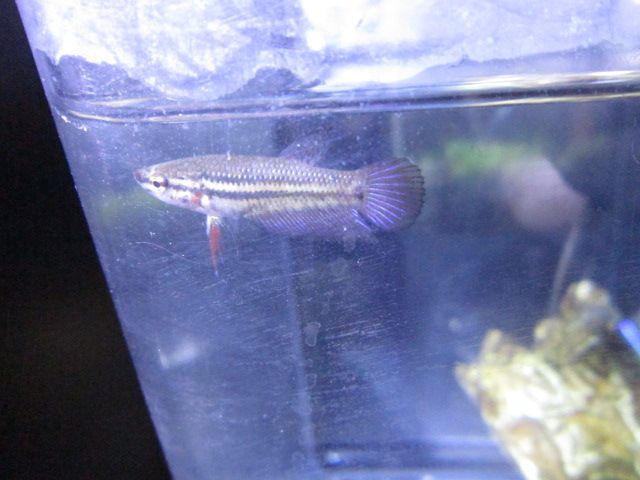 Vertical stripes are also known as Breeding Stripes and Submission Stripes. In babies the "alpha" fish will display these stripes, letting everyone else know to back off and that they are the alpha fish here. They do not mean that the fish wants to breed and nor can you breed them until they are sexually mature.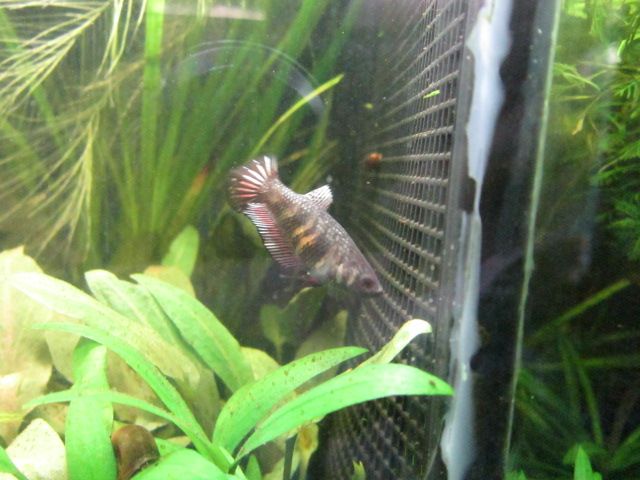 Both sexes can have both sets of stripes. Bettas can also switch very quickly between these stripes and their solid colors, they are nothing more than a visual indicator for other fish and sometimes helpful for you as well! That is usually more for adult Bettas though so I won't talk more about it since this is about baby fish!
How Do I Know When My Baby is Mature?​
Males are easy to spot generally; they will start to build actual bubble nests of decent size. That is the general sign of sexual maturity in males, in females they can become eggy at this time but it's difficult to really tell when they are matured other than that. Roughly 3 months of age is normal for Bettas to become sexually mature however since PetCo babies have gone through so much stress and possible trauma, they may and will take longer to grow and become mature. Some are lucky to not be so stressed and grow as they should and hit maturity right around 3-3.5 months of age.
Also a note on bubble nests, males will never build them right next to the filter unless the filter is extremely baffled. If you see bubbles forming around your filter then most likely it is from the filter. The filter also tends to produce smaller bubbles where males will produce larger bubbles for their nests.
How Long Will My Baby Live?​
This is a difficult question. Because of the care they previously had it all depends on many things; how stressed out the fish was during shipping, if they were mishandled, how long they sat on the shelf, how long they went without food and more. The average life span of a PetCo Baby is around a year to a year and a half. Clearly, this is shortened to the normal two to two and a half years for the regular adults that we buy, the more stress the baby has gone through generally the shorter their life span.
We, as fish keepers, have to strive for basically one arching goal in the fish world; to keep our fish as stress-free as possible. Most of the time stressors can be avoided if you pay attention but sometimes it's unintentional and that's alright, it's a whole learning process and one day you might get lucky with a PetCo baby that lives 3 years! So it all comes down to care and sheer luck.
Please do not post pictures of your babies here, go to the Official "PetCo Baby Betta" Thread to show off your babies. You can, however, post questions here about baby care if something is not clear.
​