Discussion Starter
·
#1
·
So went to Petco, found two girls. One was a freaking awesome find: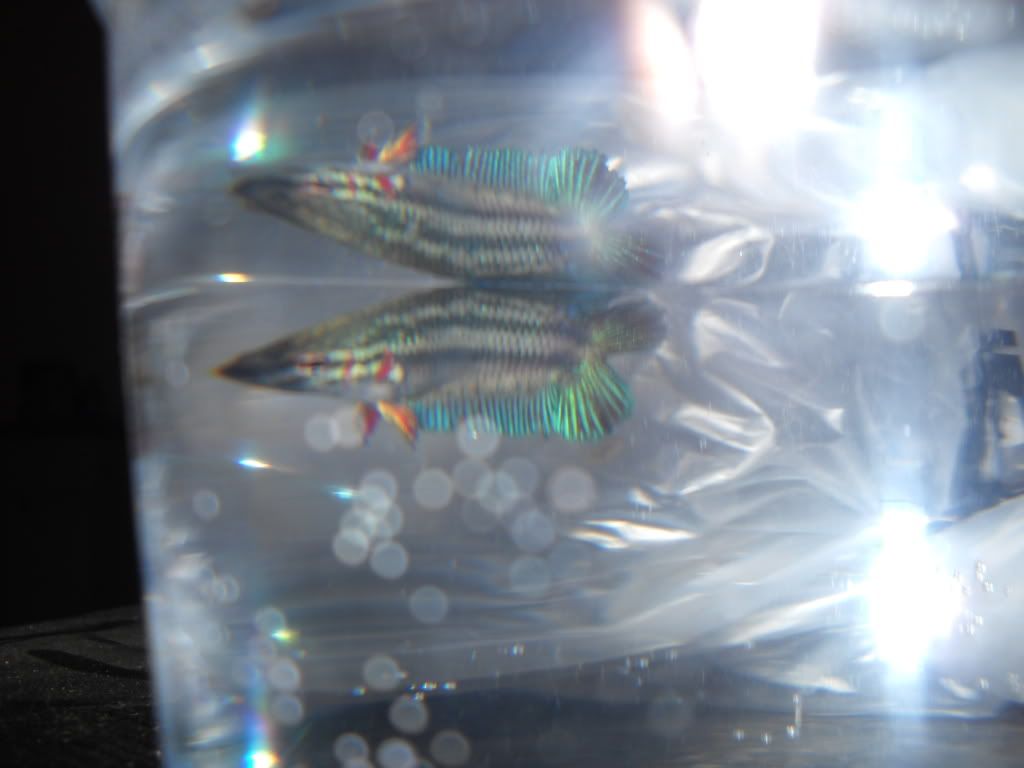 That's right, a green double tail girl labeled as a veiltail female! only spent
$2.89
!!!! she is lovely!
THEN
I stumbled on this girl. She was also labeled as a veiltail female. I was shocked to have found such a lovely female in Petco that I doubted my find. I spent 40 minutes in the store examining her, searching for an egg spot and trying to get her to flare. Her fins were clamped and she was very unhappy. Got her to flare once towards another female, and no beard was apparent and I thought I spotted an egg spot. So, here is the problem. I am pretty sure she is acutally a He.
SO: I need all of your help!!!
Girl or Boy??
Pictures!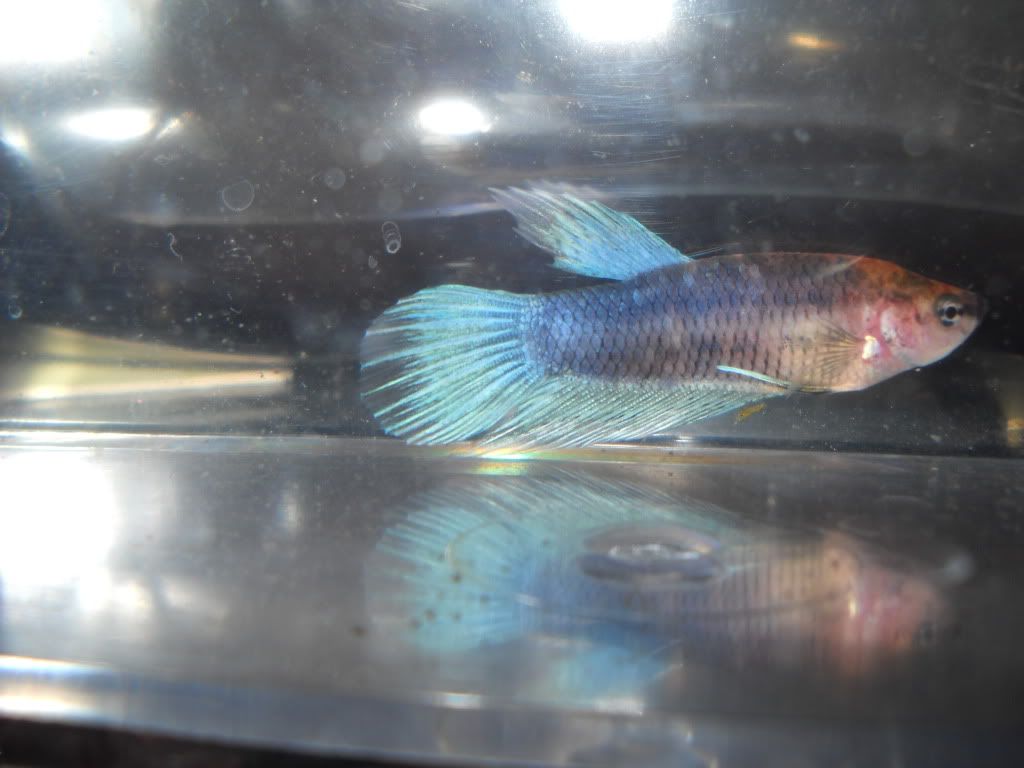 And a video of her/him flaring. Please ignore the fin condition of Beltane, the mustard girl. She jumped tank yesterday and ripped herself up
.